After several days of anticipation, the Mariners and Mets have made what will surely be one of the offseason's biggest moves official: Seattle has traded second baseman Robinson Cano and closer Edwin Diaz to the Mets in exchange for outfielder Jay Bruce, right-hander Anthony Swarzak, right-hander Gerson Bautista and prospects Jarred Kelenic and Justin Dunn.
Beyond the contractual values changing hands, the Mariners are sending a reported $20MM to the Mets to help offset the remaining $120MM owed to Cano through 2023. That said, the blockbuster swap will still save the Mariners a reported total of roughly $64MM. With the $20MM sum spread in approximately even amounts during the remainder of Cano's time under contract, per Ken Rosenthal of The Athletic (via Twitter), the move will leave the Mets' 2019 payroll in more or less the same position it was beforehand.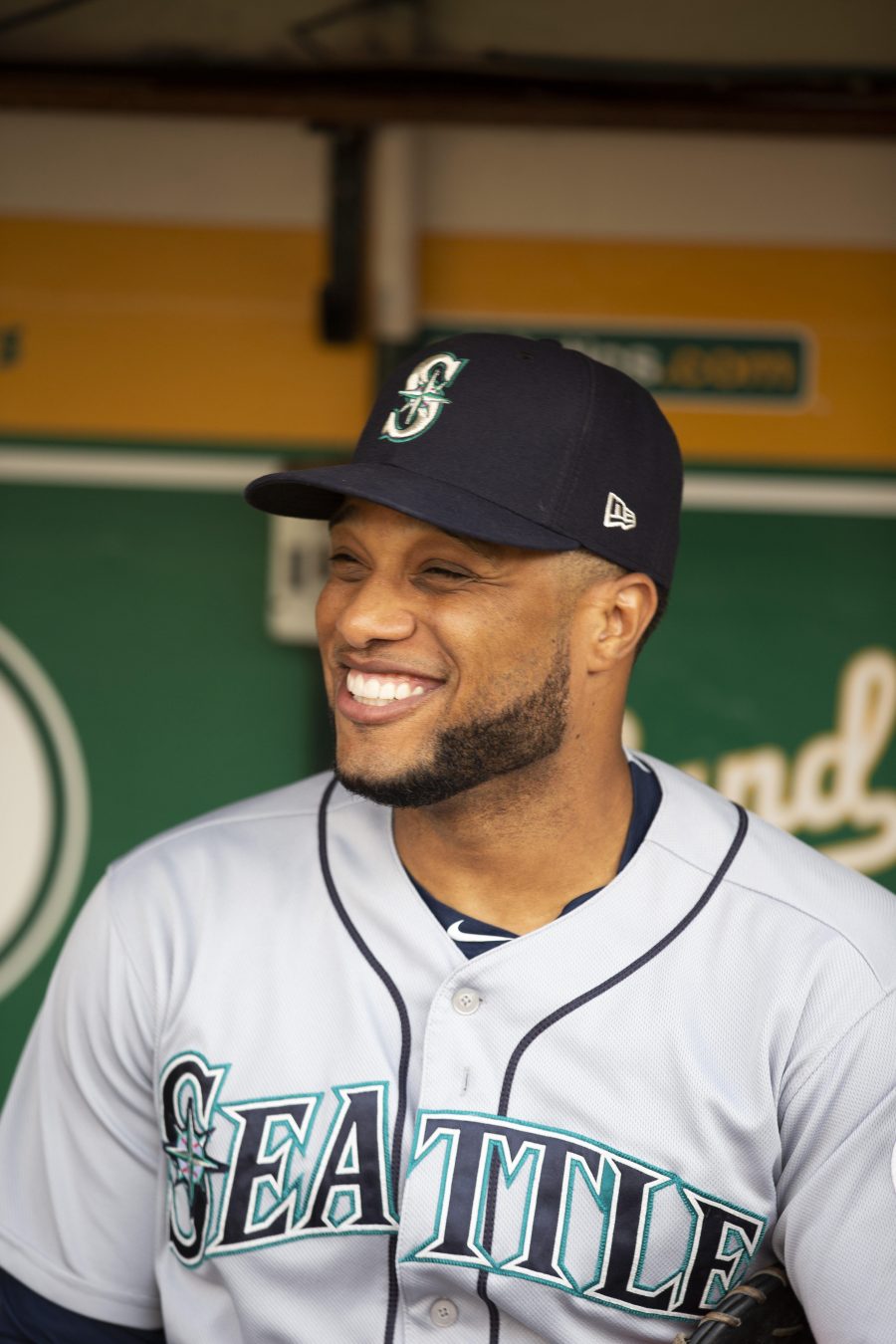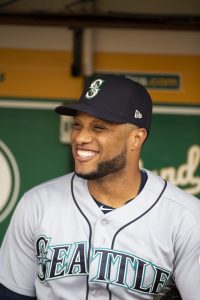 It's a stunning move from multiple angles. Mariners general manager Jerry Dipoto denied reports early in the offseason that he was considering a tear-down of the Mariners' roster but, in the month or so since making that comment, has now traded James Paxton, Mike Zunino, Alex Colome, Cano and Diaz — to say nothing of a Jean Segura trade to the Phillies that is reportedly nearing conclusion but has yet to be formally announced.
Meanwhile, the Mets, who've typically operated with a far tighter budget than one would anticipate for a club in that market, are taking on a huge amount of money in order acquire Cano and Diaz, and they still have ample work to do to address holes elsewhere on the roster. The deal is all the more fascinating when observing that newly hired Mets general manager Brodie Van Wagenen was formerly one of the game's most prominent agents and that the largest contract he ever negotiated was none other than Cano's 10-year, $240MM deal with Seattle.
Cano, who had to waive his no-trade clause to green-light this deal, will head back to the city where his big league career started and figures to supplant Jeff McNeil as the Mets' primary second baseman. It's a tough pill for McNeil to swallow after he hit .329/.381/.471 as a rookie, but he should still be in line for plenty of at-bats. The Mets could well give him a significant amount of work at third base, depending on the organizational plans for Todd Frazier, and McNeil has seen brief minor league work at shortstop, first base and in the outfield as well. At one point, the Mets were reportedly debating the possibility of sending McNeil to Seattle as what would've been a key part of this swap, and the fact that they were ultimately able to keep him is a critical factor when taking a step back and even attempting to evaluate the complex transaction.
It's also important to emphasize that while Cano's contract, like any 10-year free-agent deal or extension, was an obvious overpay at the time, he's not an entirely sunk-cost acquisition. Though he served an 80-game suspension following a failed PED test last year, Cano hit .303/.374/.471 with 10 home runs through 348 plate appearances on the season as a whole. Some will point to the suspension in an effort to invalidate his output, but Cano was actually better at the plate upon returning from that ban; in 179 PAs down the stretch, he hit .317/.363/.497.
There's also been plenty of talk about his defense, but the notion that he needs to move to first base because he's no longer a quality defender at second base carries little weight. Since the 2012 season, Cano has received negative marks from Defensive Runs Saved and Ultimate Zone Rating just once (2015), and he tallied +4 DRS and a +2.8 UZR in 561 innings at the position this past season.
Of course, while Cano was still an extremely productive player when on the field in 2018, it'd be foolish to simply expect that he can continue playing at that pace in 2019 and beyond. The eight-time All-Star turned 36 in October, and he's already outperforming the typical aging curve that one might expect for someone who is well into his mid-30s. While he may prove to be an anomalous exception in that regard, history suggests that Cano's production will begin to deteriorate sooner rather than later. If the Mets were even able to receive two strong seasons out of Cano, they'd likely consider that a victory. There's little doubt, though, that the final two to three seasons of Cano's contract won't be worth what they pay him — even with Seattle picking up a portion of the tab.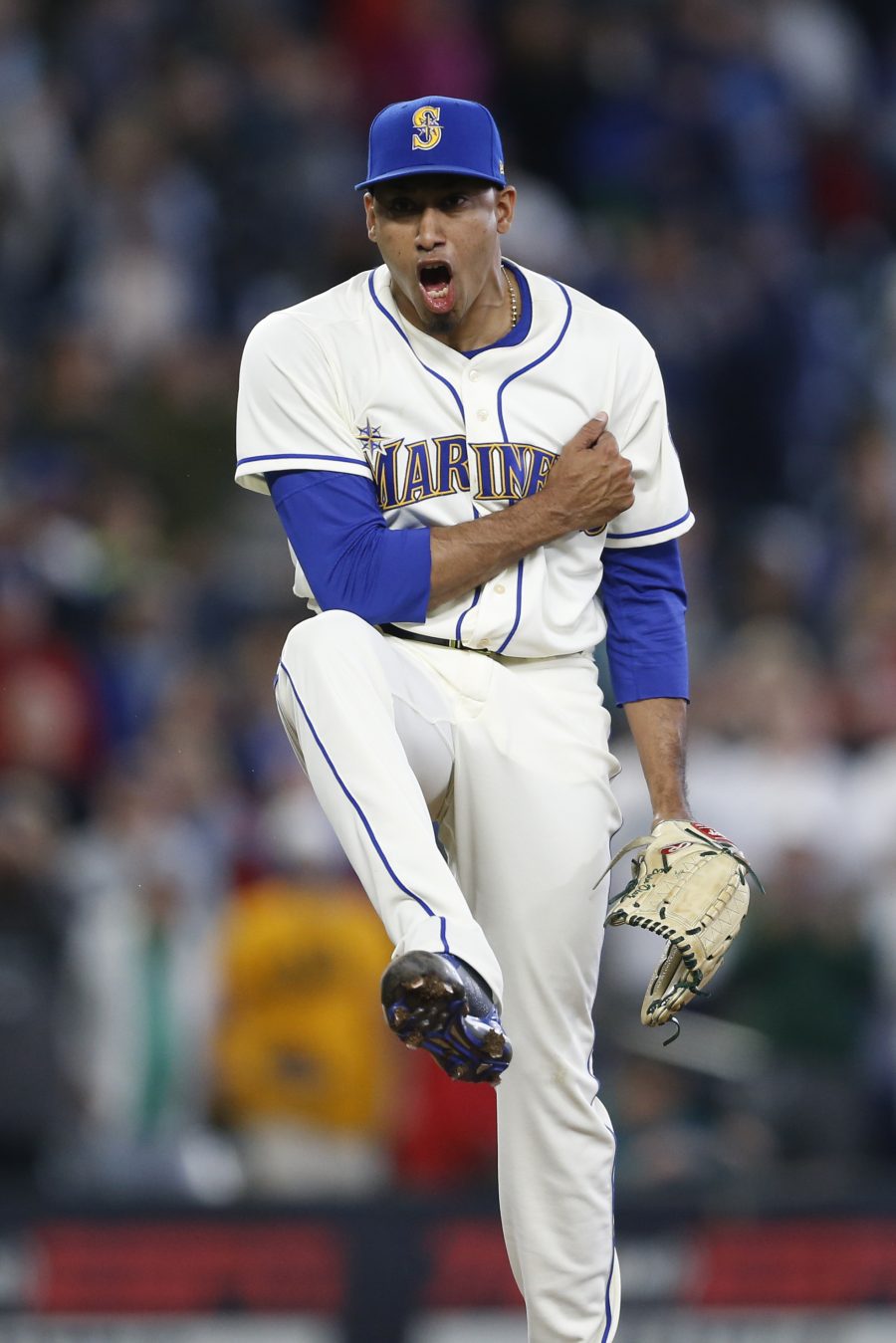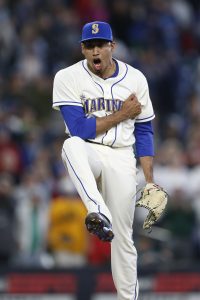 Really, though, the trade was less about the Mets hoping to catch lightning in a bottle with the final couple of productive seasons of Cano. For Van Wagenen and the New York front office, this trade was a means of effectively purchasing four below-market seasons of one of the game's premier young relievers. The 24-year-old Diaz just put the finishing touches on a historically dominant season — 1.96 ERA, 15.2 K/9, 2.1 BB/9, 0.61 HR/9, 44.4 percent ground-ball rate, 57 saves — and missed arbitration eligibility by a matter of weeks. He'll make less than $1MM in 2019 and can be controlled for a fraction of his open-market price through his three arbitration years.
However, Diaz won't be the typical bargain that many associate with arbitration-eligible players. His enormous save and strikeout totals should push him into record-breaking territory among relievers, and it's conceivable that he'll be paid in the $8-9MM range for his first arbitration season in 2020 — assuming another productive campaign in 2019. Like most arbitration-eligible stars, he'll still be highly valuable asset, but the real question of this trade is just how much surplus value comes with Diaz and how confidently one can project him to maintain his dominance. One could argue that the four years of Diaz being acquired by the Mets is worth anywhere from $60-80MM (if not a bit more), and considering he'll be paid somewhere around half that sum, he's an extremely appealing commodity.
The debatable question is whether that surplus value is great enough for the Mets to both part with prospects and take on some negative value at the back of Cano's deal. Obviously, both Kelenic and Dunn are exponentially more affordable than they'd be in an open-market setting themselves, and the Mariners feel that long-term value, paired with the subtraction of a huge financial burden in the form of Cano, are worth surrendering one of the game's better young arms. There's no clearly correct answer in that subjective debate. In the end, the Mets feel the up-front value of Diaz's electric repertoire and the remaining productivity Cano has to offer are the more valuable asset.
That, in fact, is perhaps the most important takeaway from the entire scenario. While much of the summer was spent wondering whether the disappointing and dysfunctional Mets would trade Jacob deGrom, Noah Syndergaard and others — thus embarking on a rebuild like the ones the Mariners have begun — the addition of Cano and Diaz at a premium price firmly suggests that Van Wagenen and the Mets' staff are unabashedly in "win-now" mode. Trade rumblings surrounding Syndergaard persist, though it's clear that if he's to be moved in a trade, it would need to be a deal that netted immediate MLB help at another position of need. The Mets are in for a highly active winter, and the organization seems fully committed to keeping up with the emerging threats in Atlanta and Philadelphia, as well as the near-perennial postseason contenders in D.C.
The Mariners entered the offseason with a bloated payroll and an aging roster, but they did so on the heels of an 89-win campaign that saw them firmly in contention for a postseason spot for much of the season. Dipoto and his staff, though, were undoubtedly cognizant of the team's glaring run differential (-34 at season's end). Mariners decision-makers were surely aware that there was a fair bit of good fortune that contributed to their sterling record for much of the season. While that reality and a bloated payroll initially led to comments about "re-imagining" the roster in Seattle, the M's have instead taken a more drastic approach.
It's a credit to Dipoto and his staff, in some regards, that the team has managed to shed upwards of $100MM in salary obligations (including the projected arbitration payouts for Colome, Paxton and Zunino while also accounting for the contracts they're reportedly taking back in today's trades). And, while they've stripped away a number of fan favorites and productive veterans from the roster, they've also added a significant amount of MLB-ready talent that could soften the blow immediately.
Mallex Smith and Omar Narvaez will be regulars on the 2019 roster, while pitching prospects Justus Sheffield and Erik Swanson should both factor into the 2019 rotation at some point (possibly from Opening Day, in Sheffield's case). Bautista, acquired in return for Cano and Diaz, will be given an opportunity to claim a bullpen spot. Bautista, 23, averaged 96.9 mph on his fastball in an exceptionally brief MLB debut this past season (4 1/3 innings) and has averaged better than 12 strikeouts per nine innings since the Mets acquired him from the Red Sox in 2017's Addison Reed trade.
And that doesn't yet factor in the addition of Bruce and Swarzak — two veterans who, while acquired more to offset Cano's salary than anything, are only a year removed from productive big league seasons that resulted in multi-year guarantees in free agency. While it's eminently possible, if not probable, that the Mariners will look to trade both, it's also at least possible that either could simply suit up in Seattle this coming season and perhaps enjoy a rebound. Bruce could unseat Ben Gamel in left field, and the Mariners' relief corps is rife with uncertainty at present, creating an easy path for Swarzak to work toward reestablishing himself.
Of course, for the Mariners, this trade is primarily about the opportunity to not only add a pair of recent first-round picks in Kelenic (2018) and Dunn (2016) but also simultaneously jettison half the remaining money owed to Cano (for his age-36 through age-40 seasons). That contract was signed under the Mariners' previous front-office regime and was likely never something Dipoto's group was excited about inheriting. And Kelenic and Dunn will add a pair of interesting young talents to a farm system that had previously been regarded as one of the weakest in the game — if not the absolute worst.
Just 19 years of age, Kelenic was selected with the sixth overall pick just under six months ago. At one point, the Wisconsin native was tabbed as a potential No. 1 overall pick, and he's done nothing to dispel the notion that he was a worthy top 10 overall selection since signing. In his brief time with the Mets, Kelenic hit .286/.371/.468 with six homers, 10 doubles, six triples and 15 stolen bases (in 16 tries) across two minor league affiliates. Scouting reports agree that Kelenic has the potential to be average or better in center field, and he's already ranked comfortably within the game's Top 100 prospects by MLB.com and Fangraphs.
Dunn, who turned 23 in late September, tore through Class-A Advanced opposition in 45 2/3 innings this season, posting a 2.36 ERA with 10.1 K/9, 3.0 BB/9, 0.39 HR/9 and a 39.3 percent ground-ball rate. His ERA jumped to 4.22 in 89 2/3 innings of Double-A ball, but he averaged 10.5 strikeouts and 0.7 home runs per nine innings pitched at that more advanced level — all while seeing his ground-ball rate improve to 45.1 percent. Dunn did average 3.7 walks per nine innings in Double-A, so there's some work to do on his control, but he'll instantly become one of the Mariners' more intriguing pitching prospects.
In the end, the Cano/Diaz blockbuster, while fascinating, is impossible to accurately judge at present. While everyone will surely formulate his or own opinion of the deal as presently constructed, there are too many trickle-down effects that will prove critical when looking back at the deal down the line. Can the Mariners further unload some of the money owed to Bruce and/or Swarzak? Will either rebound? Is Kelenic a star in the making or one of the countless drops in the bucket of "what could have been"? Will Mets ownership finally give its baseball ops staff the resources commensurate with the team's market size, or will the addition of Cano's contract prove prohibitive when pursuing additional win-now maneuvers? All of these will factor into the calculus of this trade when looking back on it six months, a year and five years from now. What's immediately clear is that this is a legitimately franchise-altering transaction for both organizations — and it's unlikely that either is anywhere near finished with its offseason roster shuffling.
SNY's Andy Martino reported last week that the Mets were being "aggressive" on Cano. Yahoo's Jeff Passan tweeted that there was "significant momentum" toward a trade that would send Cano and Diaz to the Mets (Twitter links). Ken Rosenthal of The Athletic reported that Kelenic and Dunn were being discussed and that an agreement between the two teams was close (Twitter links). Martino tweeted details on the package, reporting that Bruce, Swarzak, Kelenic and Dunn would be in the deal, and Bautista could be the fifth player. Joel Sherman of the New York Post confirmed Bautista's inclusion. Passan added further clarity on the financial component of the trade (via Twitter), while MLB.com's Jon Morosi tweeted that Cano had officially waived his no-trade clause. Fancred's Jon Heyman tweeted the exact package, including the money changing hands.