We're on the eve of Major League Baseball's All-Star Game, an event second baseman Robinson Cano has received eight invitations to since his career began in 2005. The former Yankee and Mariner is clearly one of the most accomplished second basemen in baseball history. However, in 2019 – his first season as a Met – the 36-year-old Cano has looked nothing like his usual self. His subpar performance played a key part in a miserable first half for the Mets, who've endured a chaotic three-plus months and limped to a 40-50 record thus far.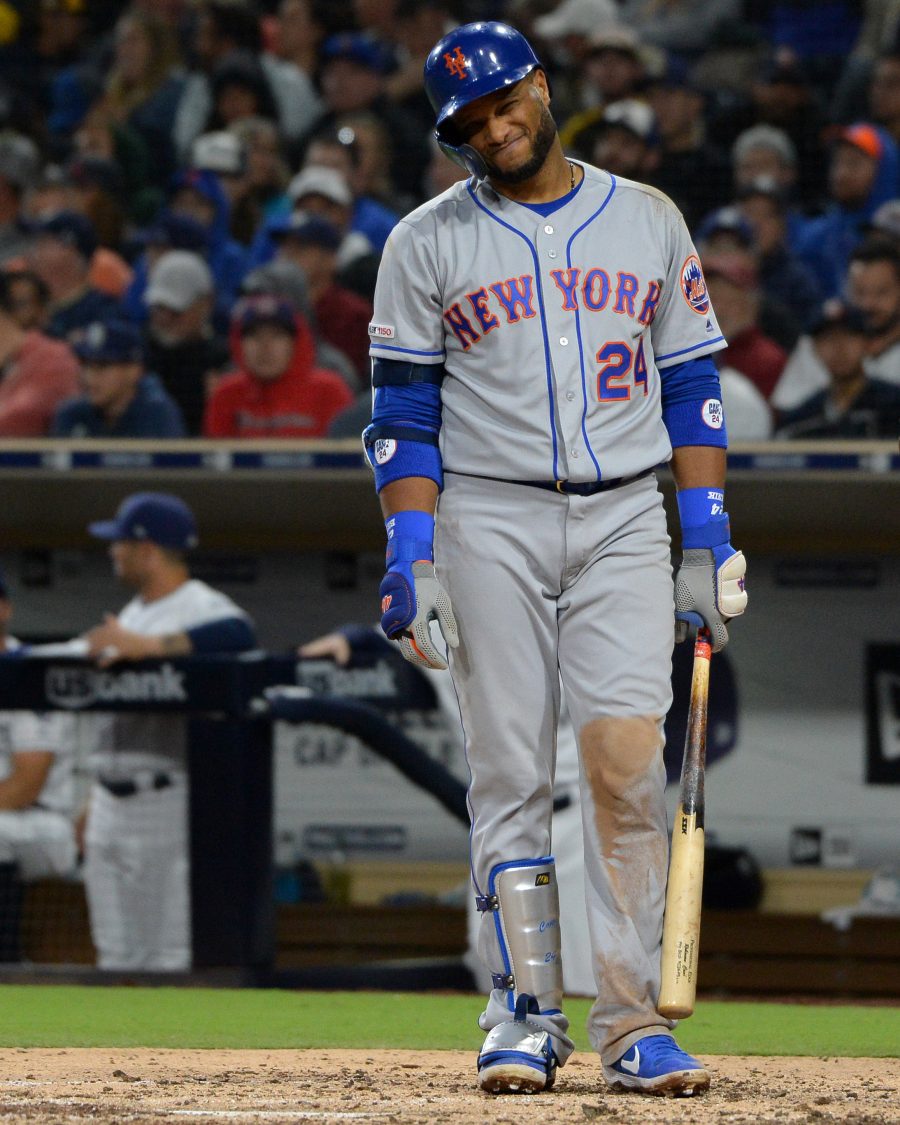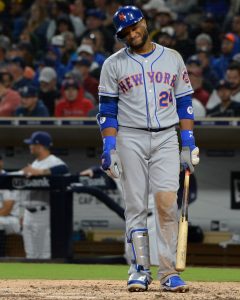 The Cano acquisition was one of many bold offseason moves by first-year Mets general manager Brodie Van Wagenen, the potential Hall of Famer's former agent. While inexpensive closer Edwin Diaz was likely the real target in the Mets' return from the Mariners in a blockbuster December trade, it's obvious there was confidence in Cano on New York's part. Otherwise, the club wouldn't have taken on four years and $100MM of Cano to land Diaz. Unfortunately for the Mets, though, neither player has performed to expectations this year.
The sweet-swinging Cano entered the year a lifetime .304/.355/.493 hitter (127 wRC+) with 56.7 fWAR – the sixth-highest total among position players from 2005-18 – as well as 311 home runs in 8,841 plate appearances. He offered similarly excellent production last year, though a fractured right hand and an 80-game performance-enhancing drug suspension cut his season in half.
Cano's 2018 ban didn't scare off the Mets, for whom he has batted a weak .240/.287/.360 (74 wRC+) with a mere four HRs in 258 trips to the plate. Cano has also accounted for a ghastly minus-7 Defensive Runs and a minus-3.5 Ultimate Zone Rating at second, a position he has typically handled with aplomb. To make matters worse, the once-durable Cano has endured a pair of stints on the injured list because of quad problems. During the 65 games Cano has taken the field, he has posted minus-0.5 fWAR – a stark fall from grace for someone who logged 2.9 during his shortened 2018 and has exceeded the 3.0 mark in nine seasons.
If you're looking for causes for Cano's awful offensive production this season, start with a power outage. His ISO's at .120, 69 points lower than the mean he recorded coming into this season. It's also 60 points worse than the league-average figure and 18th from the bottom among 195 hitters who have amassed at least 250 PA. As FanGraphs' heatmaps indicate (pre-2019, this year), Cano typically showed a solid amount of power on the inner and outer halves of the strike zone before the current campaign. His power this year has been confined to the middle of the plate, though, and it's not even as strong there anymore.
Cano's still making plenty of hard contact – he ranks in the majors' 83rd percentile in that category and its 77th percentile in average exit velocity, according to Statcast. But he's pulling the ball less than ever, striking out a good amount more than he has in prior seasons and swinging and missing at a career-worst rate. A more aggressive approach – evidenced by a personal-high swing rate – hasn't panned out, as shown by a career-low contact percentage.
When Cano has put the bat on the ball, he has only registered a .283 batting average on balls in play – down 36 points compared to 2005-18. There may be some poor fortune involved in that. As mentioned, he has hit the ball hard. There's also a 28-point gap between his weighted on-base average and his expected wOBA. Still, though, Cano's xwOBA is an underwhelming .307. That ranks in the majors' 28th percentile, while his sprint speed (15th), expected slugging percentage (36th) and expected batting average (54th) are also mediocre or much worse. None of that's conducive to a high BABIP or quality overall production, nor is Cano's sudden uselessness against same-handed pitchers.
Although the lefty-hitting Cano has been much tougher on right-handed pitchers in his career, he has at least posed a threat versus southpaws. A lifetime .282/.333/.429 hitter (106 wRC+) without the platoon advantage, the 2019 version of Cano's at a putrid .206/.275/.222 (43 wRC+) against lefties. Another look at FanGraphs' heatmaps (pre-2019, this season) shows lefties have lived much more belt-high middle or on the outer half of the plate against Cano this year compared to prior seasons. He hasn't found an answer yet.
Answers in general have been hard to come by for this year's Mets, one of the season's greatest letdowns to date. There may not be time for a team-wide turnaround in 2019, but if Cano returns to his pre-Mets form in the season's second half, at least the club would have that to hang its hat on going into the winter. Right now, though, the acquisition of Cano looks like a massive misstep by Van Wagenen, who may have saddled his team with an albatross contract.
Photo courtesy of USA Today Sports Images.