Sept. 9: The Red Sox have issued a press release on the shakeup, announcing that a search for a new baseball operations leader will commence "immediately."
"Four years ago, we were faced with a critical decision about the direction of the franchise," principal owner John Henry stated within the release. "We were extraordinarily fortunate to be able to bring Dave in to lead baseball operations. With a World Series Championship and three consecutive American League East titles, he has cemented what was already a Hall of Fame career."
Sept. 8: In a shocking development, the Red Sox announced that they have parted ways with president of baseball operations Dave Dombrowski.  Assistant GMs Eddie Romero, Zack Scott, and Brian O'Halloran, and senior VP of Major League and minor league operations Raquel Ferreira will take over as the heads of the baseball ops department for the remainder of the season (MLB.com's Ian Browne was among those to report the news of the assistant GMs in the interim roles, while Alex Speier of the Boston Globe reported Ferreira's involvement.)
It was just last fall that the Red Sox captured a World Series championship with one of the best teams in recent baseball history, winning 108 regular-season games and then rolling through the playoffs with an 11-3 record.  It marked the club's first title since Dombrowski took over the job in August 2015, and his second World Series in over three decades as one of the game's most respected front office bosses.  Dombrowski also put together the Marlins team that won the 1997 Series, and his resume also includes two American League pennants with the Tigers in 2006 and 2012.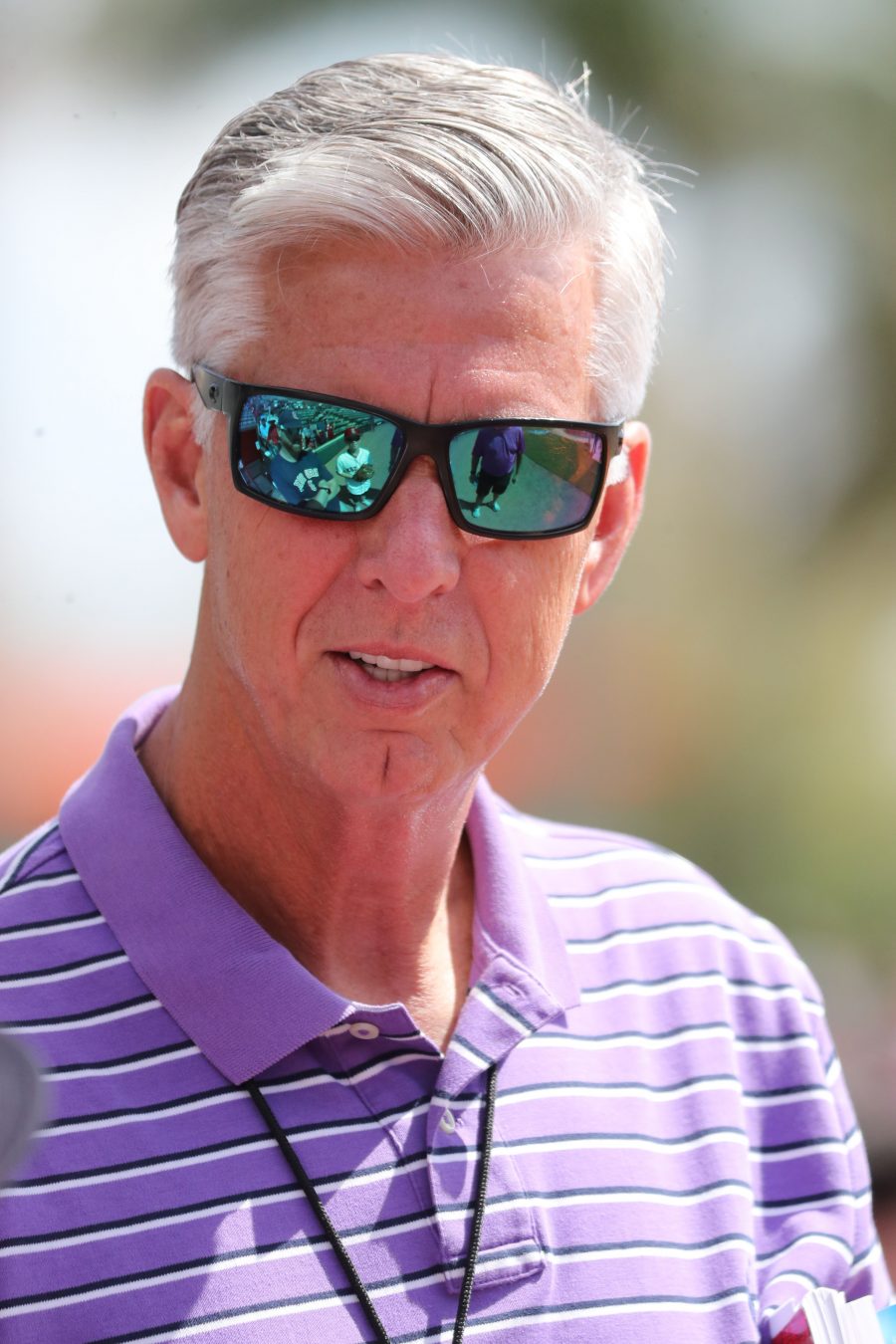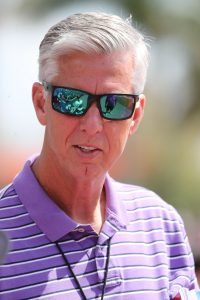 With such a track record of both past and recent success, it's hard to believe that Dombrowski is so suddenly out of a job, though there had been some whispers that ownership took a dim view of Boston's underachievement in 2019.  Tonight's loss to the Yankees dropped the Sox 17.5 games out of first place in the AL East, and eight games behind the Athletics for the last AL wild card slot, making a postseason return all but impossible.
Multiple issues surrounded the 2019 Red Sox, which were seemingly enough for upper management to decide that a change was needed.  For one, the team exceeded the upper level of the luxury tax ($237MM) in 2018, and are again in position to exceed the new upper threshold of $246MM this season.  As per Roster Resource, the Red Sox have a projected luxury tax number of over $257.7MM, putting them in line to face another maximum penalty — a 75 percent tax on the overage, as well as a drop of ten spots for their highest pick of the 2020 draft.  (MLBTR's Jeff Todd explored some of the financial ramifications for the Red Sox and the Competitive Balance Tax back in February.)
This cash crunch left the team unable to truly add new pieces to the roster, particularly a bullpen that seemed thin after Craig Kimbrel and Joe Kelly departed in free agency.  Still, Boston's offseason focus largely centered around re-signing key members of their 2018 roster (Nathan Eovaldi and Steve Pearce), while also extending Chris Sale and Xander Bogaerts, both of whom would have been free agents after the 2019 campaign.
Unfortunately for the Sox, a large chunk of their 2019 expenditures went for naught.  Eovaldi (signed to a four-year, $68MM deal) and Pearce (one-year, $6.25MM) have both been ineffective or injured for much of the year, with Eovaldi shifted into bullpen work rather than his expected role in the starting rotation.  Sale has endured a career-worst season after signing a five-year, $145MM extension that runs through the 2024 season (unless Sale opts out after 2022, which seems unlikely at this point).
Past Dombrowski acquisitions have also started to show their age this year.  Eduardo Nunez and Mitch Moreland have combined for -0.4 fWAR at a combined cost of $11.5MM.  David Price has put up generally good numbers since signing his seven-year, $217MM contract in the 2015-16 offseason, but his production hasn't matched the big expectations that came with what is still the biggest deal ever handed to a pitcher in terms of total dollars.
If this analysis of Dombrowski's misfires seems too centered around the results of the 2019 season, there's really no other way to explain his firing, since at this time last year the baseball world was praising Dombrowski's creation of a super-team.  (Beyond the 2018 Series, Boston also won AL East titles in both 2016 and 2017.)  Known for bold trades of prospects for star talent, it was Dombrowski who brought Sale and Kimbrel to Boston in major deals with the White Sox and Padres, respectively.  The extensions for Bogaerts and Christian Vazquez both look like big pluses, and the J.D. Martinez signing was a major win.
It should also be noted that if the luxury tax overage was such a big strike against Dombrowski, that wasn't entirely his doing.  The Red Sox could have made just a minimal CBT payment if it wasn't for the roughly $46MM in salaries paid out to Pablo Sandoval, Rusney Castillo, and Dustin Pedroia, all on contracts inked during the regime of previous general manager Ben Cherington.  Pedroia's career is in jeopardy due to chronic knee problems, Sandoval hasn't played for Boston in over two years, and Castillo is stuck in minor league limbo until his deal is up.
In fairness to Cherington, he was also not far removed from a World Series title (less than two seasons) when he himself was replaced by Dombrowski midway through the 2015 season.  The Athletic's Ken Rosenthal recently explored the possibility of a Dombrowski firing, and pointed out the extraordinarily high standard that seemingly any Red Sox general manager will have to meet, given that not even recent championships were enough to spare Cherington or Dombrowski.  As Rosenthal rhetorically asked, if Sox ownership is "frustrated with Dombrowski's spending and his use of prospects as trade fodder, well, what exactly did they think they were getting? Dombrowski hasn't broken from character in Boston, has never disguised his M.O."
Boston's farm system has been thinned by both Dombrowski's trades, but perhaps moreso by the graduation of several of the top young prospects to the big leagues, so it isn't as if the Red Sox are drastically short on premium young talent.  Rafael Devers is still a pre-arbitration player, after all, while Andrew Benintendi is only arb-eligible this winter and Eduardo Rodriguez has two arb years remaining.
Even Mookie Betts has one final year of arbitration eligibility, and while his future in Boston was already a big question, it has become of even greater import in the wake of Dombrowski's firing.  Betts told reporters (including Jason Mastrodonato of the Boston Herald) tonight that the front office change "is proof that it's still a business."  While reiterating that "I love it here [in Boston]," Betts also said "it's going to be the same answer" in regards to his plan to test the free agent market following the 2020 season.
It will be fascinating to see what direction Red Sox ownership takes in their search for a new baseball operations head.  Since John Henry's ownership group bought the franchise, they famously promoted young executives from within (Theo Epstein and Cherington) before going in the opposite direction with Dombrowski, a veteran baseball man from outside the organization.  As Rosenthal noted in his piece, rebuilding doesn't appear to be an option in Boston, so a new front office boss will have to creatively replenish the minor league system while still keeping the Sox in contention for another championship.
The next GM will inherit, after all, a team that is still talented — the Red Sox have a 76-67 record, and their offensive core of Betts, Bogaerts, Devers, and Martinez is as good as any in the sport.  But with Martinez potentially opting out of his deal and some major work needed for the rotation and bullpen, offseason business could explore trades of players a year removed from free agency (such as Betts or Jackie Bradley Jr.) in order to refurbish the roster.  Quite a bit of salary will also be coming off the books, so there's a possibility the Sox could duck under the $208MM luxury tax threshold altogether and reset their penalty status.
Dombrowski was under contract though the 2020 season, and turned 63 in July.  The exec hadn't had many public ruminations on his future, though he wishes to continue working, one would imagine several front offices would be interested in bringing him on, at least in an advisory capacity.  Or, it's also not hard to imagine a team perhaps deciding to make a front office change now that Dombrowski is available.
Photo courtesy of USA Today Sports Images