Seven-time All-Star catcher Brian McCann is planning to retire this offseason, he announced to reporters following the conclusion of today's NLDS loss to the Cardinals (Twitter link, with video, via FOX Sports Southwest). "It's time to go," said McCann when asked about his decision. "Fifteen years of catching — it's sad, but it's time. I knew about a month and a half ago."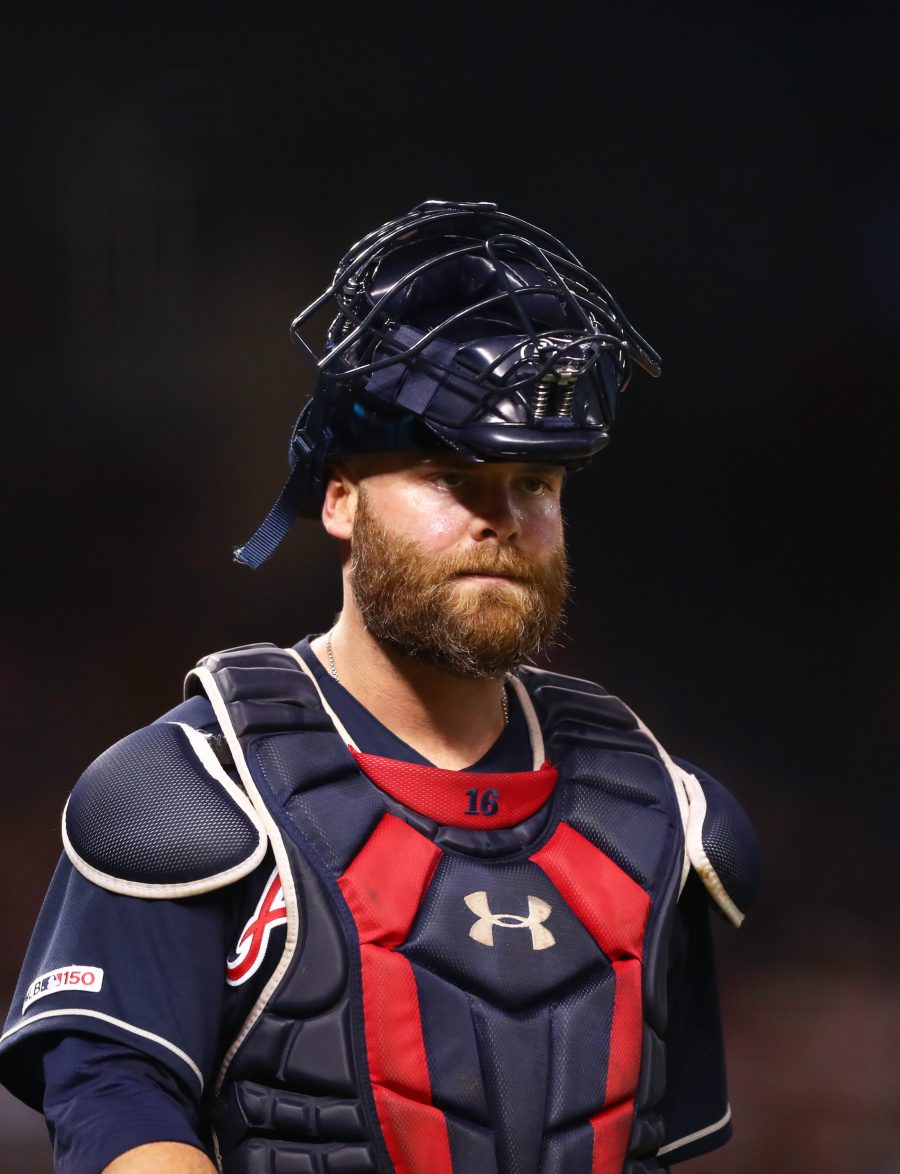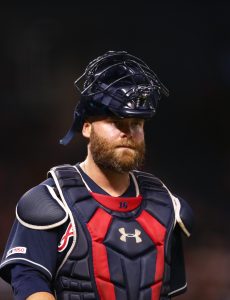 After spending three seasons with the Yankees and two with the Astros, the 35-year-old McCann returned to the Braves on a one-year deal this past offseason. It was homecoming in more ways than one, as the Athens, Ga. native and Duluth High School grad was the Braves' second-round pick back in 2002. The opportunity to return to his hometown and suit up for one more ride with the next generation of Braves stars was a significant factor in his decision to sign with Atlanta in the winter, McCann added.
"That's a big reason I wanted to come back," he said. "I wanted to be a part of this again — put this uniform back on, play in front of my family every night. That was a big reason. … Fifteen years is a long time, catching every day. And I got to do it in my hometown."
Following that 2002 draft, McCann quickly ascended to top prospect status and made his big league debut with the Braves in 2005. He'd ultimately go on to wear a Braves uniform for 10 of his 15 excellent MLB seasons. A six-time Silver Slugger winner, McCann enjoyed 10 seasons in which he tallied 20 or more home runs throughout his big league career. He'll hang 'em up with a lifetime .262/.337/.452 batting line, 282 home runs, 1018 RBIs, 742 runs scored and 294 doubles.
McCann never won a Gold Glove but was considered a quality defender for much of his career, finishing at 297 of 1194 in throwing out base thieves (25 percent) and with a total of 26 Defensive Runs Saved. He never did much damage during the postseason but did manage a few key home runs, and he of course took home a World Series ring as the primary catcher for the 2017 World Series Champion Astros.
Former teammates have already begun to heap praise onto McCann — perceived by many onlookers as a gruff enforcer but widely beloved by the players with whom he shared a clubhouse. Lance McCullers Jr. (link) and Chipper Jones (link) are among those to offer heartfelt praise for the 15-year veteran's contributions to their clubs.
McCann earned more than $128MM in salary over the course of his career and will be remembered as one of the finest and most durable catchers of his generation. His 282 career home runs trail only Mike Piazza, Johnny Bench, Carlton Fisk, Yogi Berra, Gary Carter, Lance Parrish and Ivan Rodriguez among catchers — all of whom other than Parrish have been enshrined in the Hall of Fame. Best wishes to "B-Mac" in his post-playing days.