The Mets gave their fans a pleasant holiday surprise, announcing Tuesday that they've agreed to a one-year contract with free-agent right-hander Dellin Betances. The Excel Sports client will reportedly be guaranteed $10.5MM and secure a player option for the 2021 season in addition to  a vesting player option for the 2022 campaign.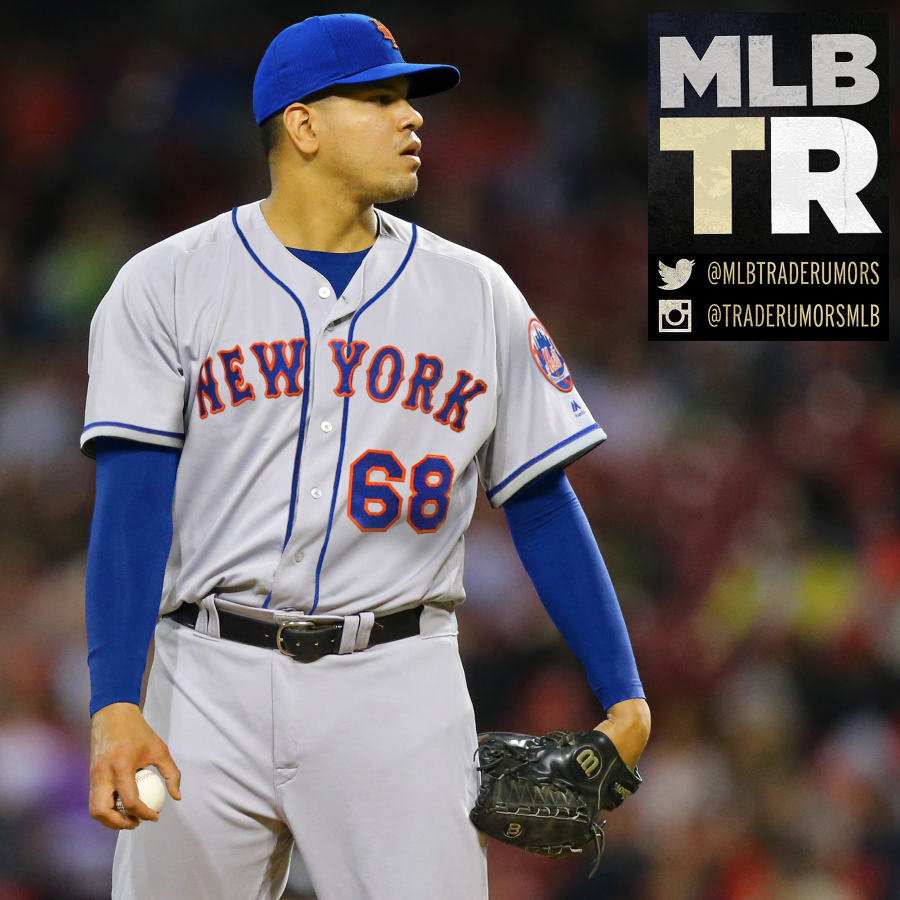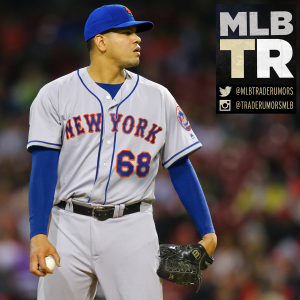 The contract is said to promise Betances a $7.5MM salary in 2020, and his player option is valued at $6MM with a $3MM buyout. However, he'll have the opportunity to boost the value of that option and the potential 2022 option as well.
Specifically, the value of the 2020 option will escalate by $800K when Betances pitches in his 40th game in 2020. It'll increase by an additional $1MM upon reaching each of 50, 60 and 70 games. As for the second player option, it would vest if Betances exercises the first player option and then appears in 50 games in 2021 — but only at a $1MM base. If Betances appears in 60 games, that base would jump to $2MM (with a $1MM buyout). It'd further increase to $3MM ($1MM buyout) by appearing in 70 games in 2021.
Generally speaking, the base values of Betances' player options make it unlikely that he'll be tempted to opt into the additional years of the contract unless he incurs an injury that would pretty severely hinder his earning power. In the event that Betances declines his initial player option at the end of the 2020 campaign, the Mets would have the opportunity to issue him a qualifying offer.
Betances, 32 in March, made four consecutive All-Star teams beginning with the 2014 season and was one of baseball's most dominant 'pen options from 2014-18 while with the Yankees. Over that span of five years, the New York City native pitched to a pristine 2.22 ERA with a gaudy 14.6 K/9 mark against 3.9 BB/9. Despite pitching his home games in the launching pad that is Yankee Stadium, he averaged just 0.6 HR/9 in that time as well.
The stars looked to be aligning for Betances to cash in on a massive free-agent payday as a result of that half decade of dominance, but a shoulder impingement in Spring Training ultimately wiped out five months of Betances' 2019 season. And when he was finally healthy enough to return, Betances suffered a partial tear of his left Achilles tendon in his first (and only) appearance of the season.
Those injuries notwithstanding, Betances entered the winter considered to be one of the best bounceback candidates on the free-agent market. Few, if any available relievers can match the upside that he brings to the table. His health troubles surely wiped out the possibility of a substantial three- or even four-year arrangement, but on a short-term pact, Betances has the potential to be one of the winter's best bargains.
The Mets' bullpen now features three relievers who, as recently as 2018, were widely considered to be among the game's elite: Betances, Edwin Diaz and (perhaps to a lesser extent) Jeurys Familia. All three are in dire need of a rebound, but if that trio can come anywhere close to approximating the value it produced back in '18, the Mets' relief unit will be an overwhelming strength.
Righty Seth Lugo will give rookie manager Carlos Beltran a fourth high-end option, as he's coming off a terrific 2.70 ERA and a 104-to-16 K/BB ratio through 80 innings of relief work himself. Lefty Justin Wilson, too, had a strong season — albeit in a more specialized role. Righties Brad Brach, Robert Gsellman and Michael Wacha are currently in line to round out what now looks like an experienced and potentially excellent Mets bullpen.
It wasn't long ago that the Mets' 2020 payroll looked to be up against ownership's comfort threshold, but the recent restructuring of the final year of Yoenis Cespedes' four-year contract surely gave the club some additional spending capacity. That grievance left the Mets with an additional $18.75MM in resources with which to work — an unexpected development that undoubtedly played a major role in paving the way for this deal.
Andy Martino of SNY first reported the deal (via Twitter). MLB Network's Jon Heyman added that it was a one-year deal. ESPN's Jeff Passan tweeted that Betances received two player options. Joel Sherman of the New York Post (Twitter links) and Anthony DiComo of MLB.com (Twitter link) added details on the option structures and incentives packages.