4:02pm: The Nationals have announced the agreement. The deal also comes with incentives, Ken Rosenthal of The Athletic tweets. Strasburg will earn $500K for an MVP win, $250K for a second-place finish, $350K for third, $100K for fourth and $75K for fifth. His Cy Young incentives are the same. He'd take home $250K for another World Series MVP. An All-Star appearance, a Gold Glove and a Silver Slugger are each worth another $100K apiece.
1:48pm: The defending World Series champs and the game's biggest agent have kicked off the Winter Meetings with a bang. The Nationals have reached agreement on a new contract with star righty Stephen Strasburg, Jon Heyman of MLB Network tweets. It's a stunning seven-year deal that guarantees the Scott Boras client a whopping $245MM, per Jeff Passan of ESPN.com (via Twitter). The sides will announce the deal this afternoon.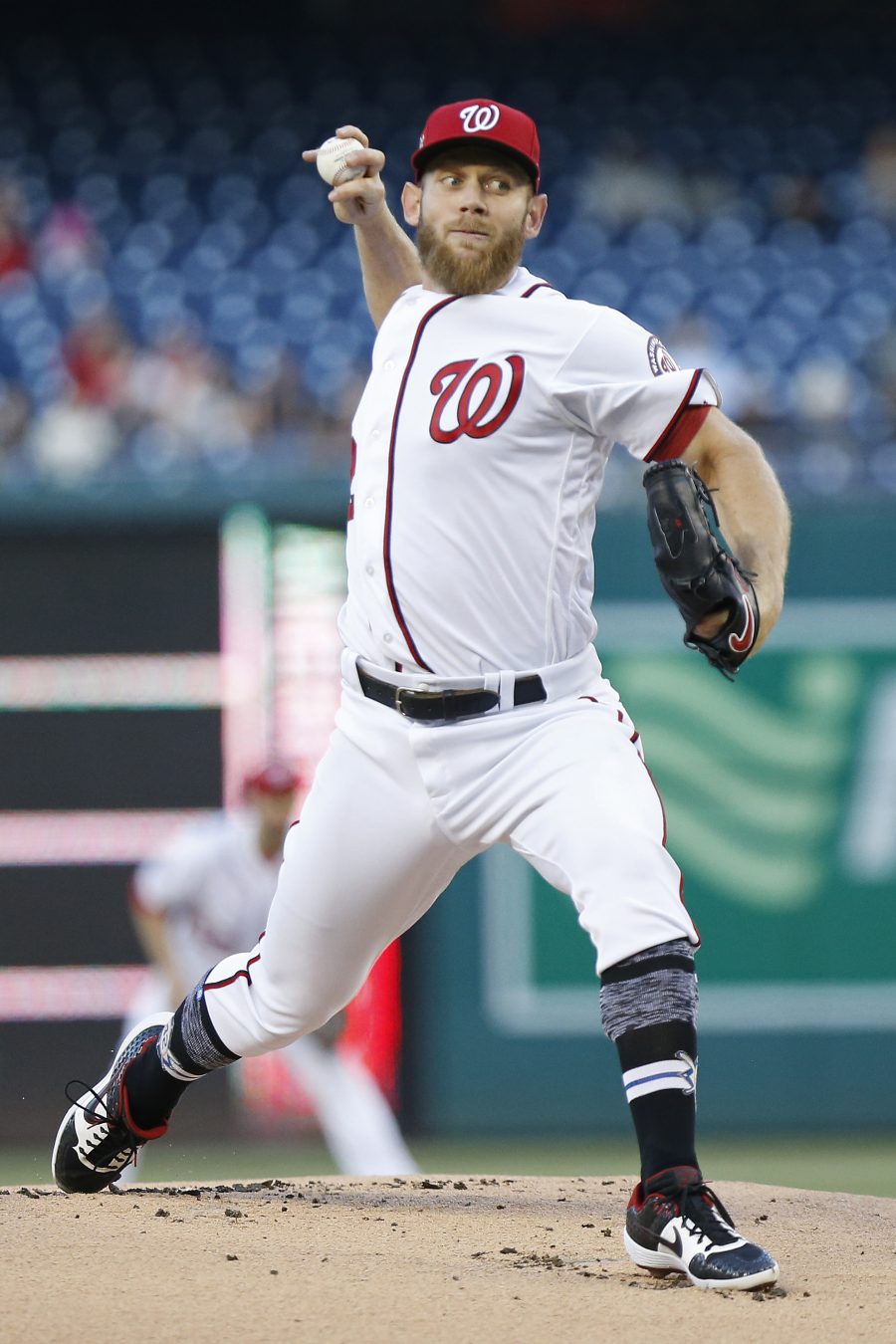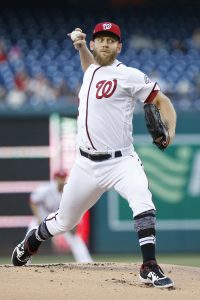 If there was ever any doubt as to the stability of the relationship between the Nats and the player once hailed as a franchise savior, this contract resolves it.  There's a full no-trade clause, MLB.com's Mark Feinsand tweets. The contract does not come with options or opt-outs, per Tim Brown of Yahoo (via Twitter). About $80MM of the money is deferred, Bob Nightengale of USA Today adds on Twitter, but they will include interest, per Jared Diamond of the Wall Street Journal (Twitter link).
We had come to expect a record-setting pitching deal this winter, but not from Strasburg. Top-of-the-market ace Gerrit Cole had long figured to top David Price for the biggest-ever rotation contract. He's certain still to do so … quite likely by far, far more than had been anticipated. Strasburg has now blown the prior $217MM record out of the water. It also tops the average-annual value record held previously by Zack Greinke.
Way back when the 2019 season began, it was highly questionable whether Strasburg would even opt out of the four years and $100MM left on his prior extension with the Nationals. The former top overall draft choice ended up turning in a huge regular season followed by an iconic postseason, leading the Nats to a long-awaited World Series berth. It was everything that he and the organization dreamed of when he was selected first overall back in 2009 and then made a stirring debut in 2010. That he navigated a devastating Tommy John surgery, shutdown controversy, and various travails thereafter only made it all the more meaningful.
It has been a rollercoaster for the Nats faithful, which watched Bryce Harper head to the rival Phillies last winter. Strasburg is back … but what about Anthony Rendon, who was the third consecutive first-round pick that president of baseball operations Mike Rizzo knocked out of the park. Ownership has said it doesn't believe it can sign both Strasburg and Rendon. While that claim is worth questioning, it's also quite a bit more understandable now that we know just how much the club had to pay to retain the former.
We'll have to wait and see whether the Nats continue to pursue Rendon. But there's an obvious impact on his market, which includes quite a few other major bidders. It's also not difficult to see the connections between Strasburg's signing and the still-developing rotation market. Pressure soared on the pitching market and the NL East arms race when the Phillies inked Zack Wheeler to a $118MM pact, snatching him from the Mets. With multiple teams pushing for Cole, and some viewing Strasburg as a major fallback target, the Nats acted decisively to bring back their ace. Having now secured larger-than-expected early strikes for Strasburg and Mike Moustakas, Boras can turn to ratcheting up the bidding on Cole, Rendon, and his other major open-market clients.
It's quite something to see a contract of this magnitude for a 31-year-old pitcher just one winter removed from a spate of high-end hurlers inked extensions. Two aces in a similar age bracket — Jacob deGrom and Chris Sale — received much more modest guarantees. Those pitchers were obviously protecting against the risks of pitching in the majors, but they were also surely cognizant of a frigid free agent market. Now, it seems the thaw may be on … though how far it will extend remains to be seen.
To be sure, Strasburg not only ensconced himself in Nats lore but reaffirmed his top-shelf status in 2019. He topped two hundred innings for the second time in his career and worked to a 3.32 ERA that may actually have belied the true quality of his effort. With 10.8 K/9, 2.4 BB/9, and a 51.1% groundball rate, he showed all the skills that help a pitcher generate outs. Strasburg graded at a 3.25 FIP, 3.17 xFIP, and 3.49 SIERA in 2019. His 13.4% swinging-strike rate was a career high, though he's now averaging about two ticks less on his fastball than he did for much of his career. And he showed yet more in a blistering run through the postseason, when he allowed just eight earned runs with a ridiculous 47:4 K/BB ratio over 36 1/3 innings, topping it all off with a World Series MVP.
The risks are equally obvious. Though he has avoided another devastating arm injury, Strasburg averaged 145 innings annually between 2015-18 and has had arm scares throughout that time. (He also carried a 3.27 ERA in that span.) He's now under contract through his age-37 campaign.
While the Nats are obviously pleased with the output they've received to this point, having now twice inked Strasburg to massive contracts, they're still banking on quite a bit more in the second half of his career. The club has now expanded its already huge commitment to its trio of high-end starters, with Strasburg now topping the big salaries promised to Max Scherzer and Patrick Corbin. Washington's 2020 prospects will be determined in no small part by the way in which these hurlers bounce back from a Herculean postseason effort.
Photo courtesy of USA Today Sports Images.