Left-hander Matthew Boyd has been one of the most talked-about trade candidates in baseball dating back to last season, yet the Tigers haven't been willing to part with him thus far. Boyd seemed to come up on MLBTR's pages every day last July leading up to the trade deadline, though rumors centering on him have been few and far between this offseason. As of a few weeks ago, Tigers general manager Al Avila wasn't "actively" looking to move Boyd, one of the most valuable players on a Detroit team that has little chance to push for contention in the near term.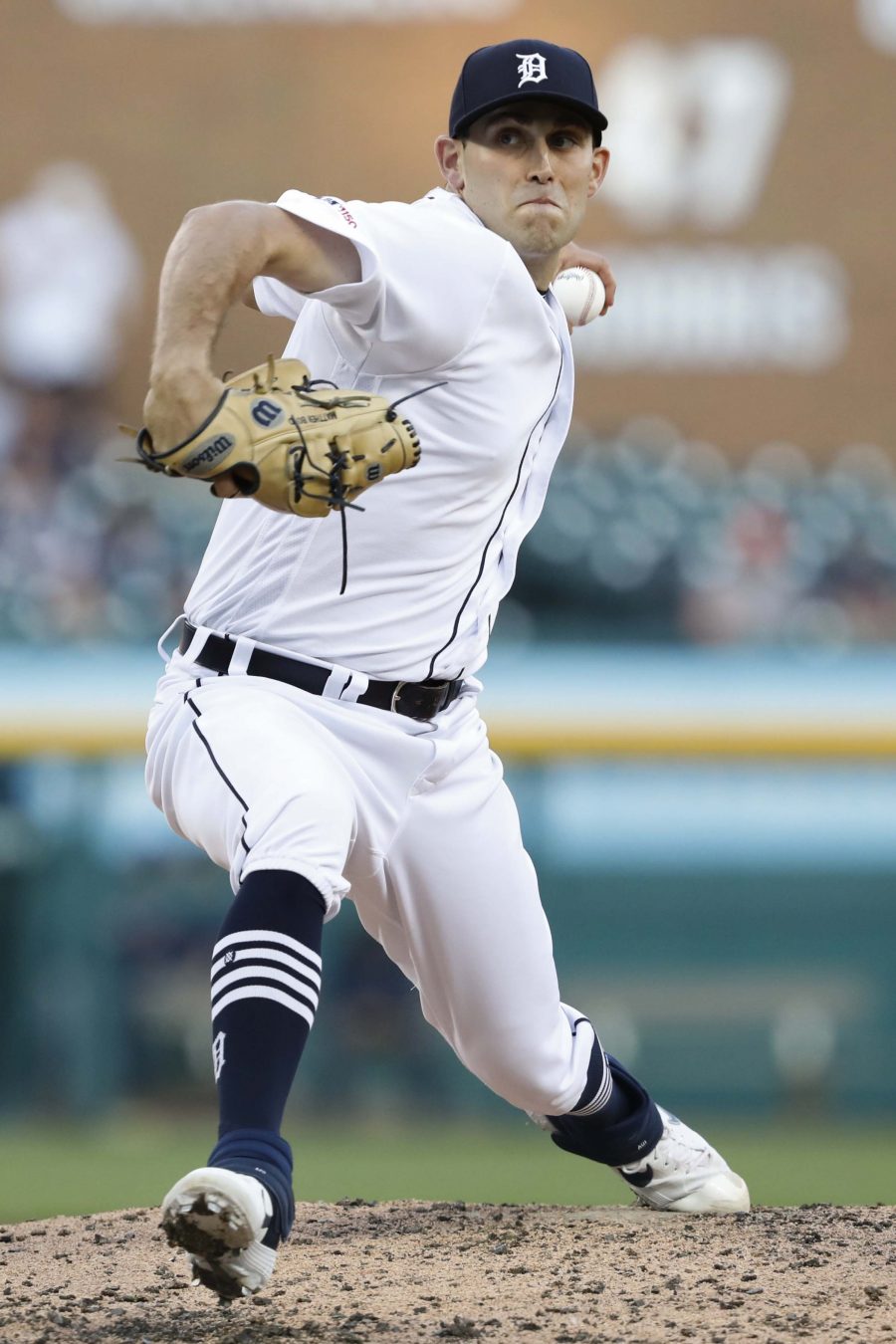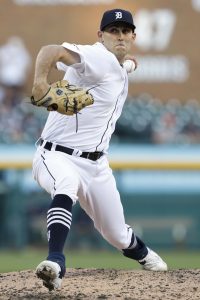 Since that report on Boyd broke, the upper end of the free-agent class for starting pitchers has emptied out. Gerrit Cole, Stephen Strasburg, Zack Wheeler, Madison Bumgarner, Hyun-Jin Ryu, Dallas Keuchel and Cole Hamels, among others, have come off the board in recent weeks. That leaves … Alex Wood (?) as the best starter left in free agency. Needless to say, if you didn't sign any of the top starters on the open market but still need help in your rotation, a trade's likely your best bet at this point. So, there should be plenty of teams clamoring for Boyd.
As MLBTR's Jeff Todd explained earlier this week, when combining trade value and trade probability, Boyd may be the likeliest starter in the game to wind up on the move before the season. As was mentioned before, the Tigers figure to stay close to the bottom of the league for at least a little while longer, which is one reason it makes sense to give up Boyd now. Likewise, the lack of better starters on the open market ought to help Detroit's cause if it tries to deal him. The soon-to-be 29-year-old Boyd does have three seasons' arbitration eligibility left, so the Tigers could be content to keep him. However, Boyd's getting more expensive (he's due a projected $6.4MM in 2020) and might be difficult to extend with Scott Boras as his agent.
All things considered, the next several weeks look like an opportune time for the Tigers to cash in Boyd. Keep in mind this is the same club that held once-coveted righty Michael Fulmer when several teams were interested in him, and after undergoing Tommy John surgery last March, his trade value's almost nil right now. If the Tigers go the other way with Boyd, there should be plenty of teams willing to offer enticing packages. To name several examples, the Angels, Astros, Phillies, Padres, Dodgers and Braves were all reported to have expressed interest in Boyd over the summer. All of those clubs could still stand to add someone of his ilk to their starting staffs right now.
So, if you're going to trade for Boyd, what would you be getting? Well, there's nothing particularly impressive about his career 4.92 ERA/4.66 FIP across 645 1/3 innings. Similarly, neither Boyd's lifetime 91.4 mph average fastball velocity nor his 92 mph mean from 2019 will scare anyone. But Boyd did find another gear last season in terms of generating swinging strikes, racking up strikeouts and limiting walks. Hitters whiffed on 14 percent of his pitches, up from the 9 to 10 percent range during prior seasons. Moreover, Boyd took down 11.56 batters per nine via the K and handed out free passes at a personal-best 2.43 per nine. In all, his 4.76 K/BB ratio ranked 10th in the majors, barely trailing NL Cy Young winner Jacob deGrom and placing him just above the likes of Bumgarner and Clayton Kershaw.
Despite his K/BB brilliance, Boyd still concluded last season with an unspectacular 4.56 ERA/4.32 FIP over 185 1/3 innings. One problem? A lack of ground balls. Boyd induced grounders at a subpar 35.6 percent clip, which rivaled his lifetime mark (34.5) but also helped lead to an unpalatable home run tally. He surrendered long balls on 18.2 percent of flies, up from the 10 to 11 range over the previous two seasons. Of course, teams that are especially sanguine about Boyd could attribute those struggles to a leaguewide increase in HRs. As such, it may not have a negative effect on their interest in swinging a deal for him.
All told, 2019 was a tale of two halves for Boyd. He recorded a terrific 3.57 ERA/3.38 FIP in advance of the All-Star break, which helped fuel one trade rumor after another, before plummeting to a 5.35 ERA/4.57 FIP thereafter. In retrospect, maybe the Tigers should've sold high on Boyd in July, but it still seems likely he'd bring back a quality return for the rebuilding club in the coming weeks.
Photo courtesy of USA Today Sports Images.