The Twins have pulled off a fascinating New Year's Eve double-strike. The club announced that hurlers Rich Hill and Homer Bailey have each agreed to contracts, as Dan Hayes of The Athletic first reported (Twitter link).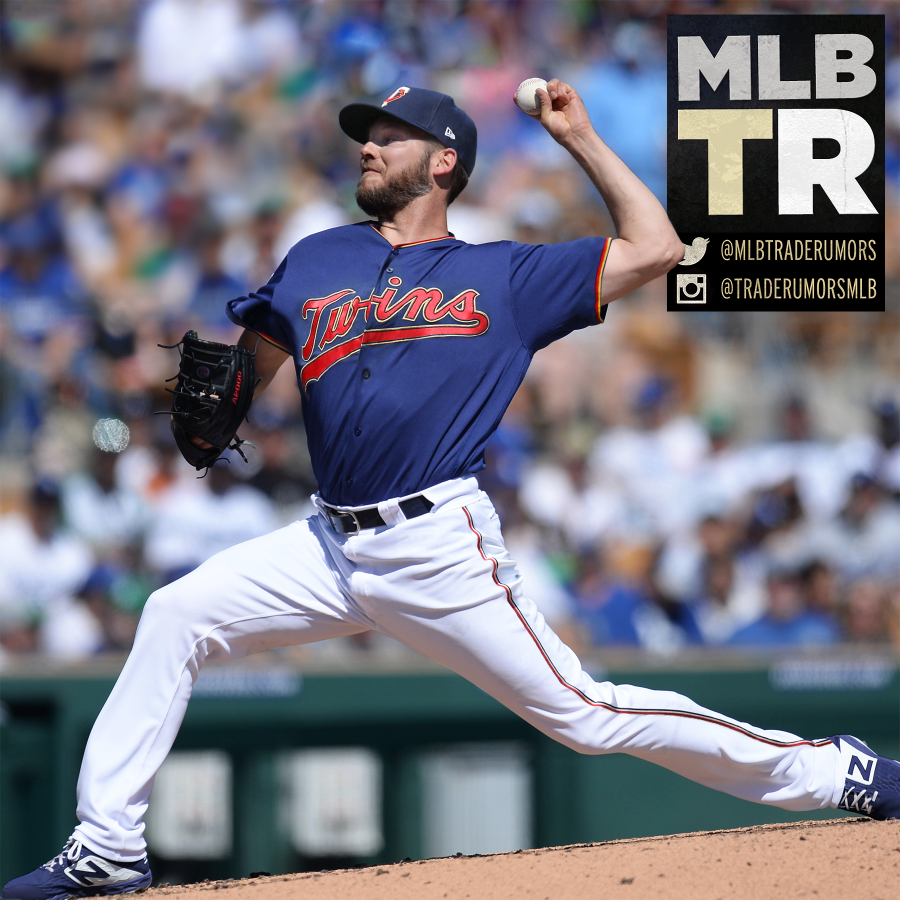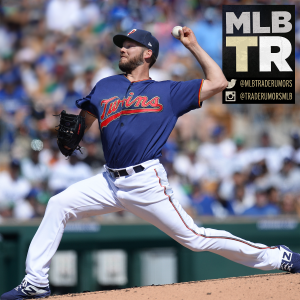 Both players secured one-year deals, per Joel Sherman of the New York Post (via Twitter). Hill is guaranteed $3MM, Rob Bradford of WEEI.com tweets. His contract includes a hefty $9.5MM in total available incentives which can be met by recording only 15 starts and/or 75 innings thrown. Bailey's contract comes with a $7MM guarantee, per Jon Heyman of MLB Network (via Twitter). He also has some incentive pay available, but only if he gets up to 180 innings, Hayes tweets.
There's a lot to process here. More than anything, it's a highly notable development for a Twins club that entered the offseason promising to pursue impact arms. Perhaps now the club will turn over its still-stuffed war chest in pursuit of third baseman Josh Donaldson.
We've already seen the Twins move to retain Jake Odorizzi and Michael Pineda, though the latter will open the year on the restricted list while he finishes a suspension for a banned masking agent. Having bid adieu to Kyle Gibson and Martin Perez, the Minnesota org was left with a mix of rather inexperienced rotation candidates such as Devin Smeltzer and Randy Dobnak.
Now, Bailey slots into an immediate rotation spot while Hill joins Pineda as an anticipated mid-season boost. Hill is working back from elbow surgery and likely won't be available on the MLB mound until the summer. In effect, the organization has pre-purchased a pair of trade deadline rotation pieces. That'll make it tough to add any other clear-cut starters now or in the summer trade market, unless it becomes clear that the expected timelines can't be met.
All things considered, it's quite the value-driven gambit for the Twins, who raced out to an AL Central title last year but face competition for the crown in 2020. The organization made no secret of its desire to land higher-quality starters, but came away without any of the major hurlers that populated the free agent market.
[RELATED: Twins Will Pursue "Impact" Pitching — And They Can Afford It]
There's much to commend about both Hill and Bailey, but it'd be tough to say that the new duo is a clear upgrade over the outgoing two-some of Gibson and Perez. The Twins obviously prefer the price tag on the two they've landed, but there is a reason that other organizations were willing to promise bigger money to Gibson (three years, $30MM) and Perez (one year, $6MM).
The Twins do have some real potential impact in Hill, despite the fact that he'll celebrate his 40th birthday before throwing a pitch for the organization. The resurgent veteran has thrown limited innings since his reemergence — both by design and due to injuries — but has been awesome when available. Dating back to his late-2015 run with the Red Sox, he carries a 2.91 ERA with 10.7 K/9 and 2.8 BB/9 in 466 1/3 innings.
Given the unusual incentive structure of Hill's deal, it's obvious both that the Twins anticipate a mid-season debut and that they won't expect him to turn in overly lengthy outings. The master curveballer only flung 58 2/3 frames in his 13 starts last year with the Dodgers, and he can now max out his incentives package if he can extend that just a bit. The organization evidently wasn't worried by Hill's recent arrest in an incident he called "overblown."
If Hill gets back to health and back to his now-typical form, he'll provide a weapon down the stretch and into a hopeful postseason berth. The addition of Bailey seems intended to address rather a different need — solid innings over the course of the season — though he also comes with a sort of upside of his own.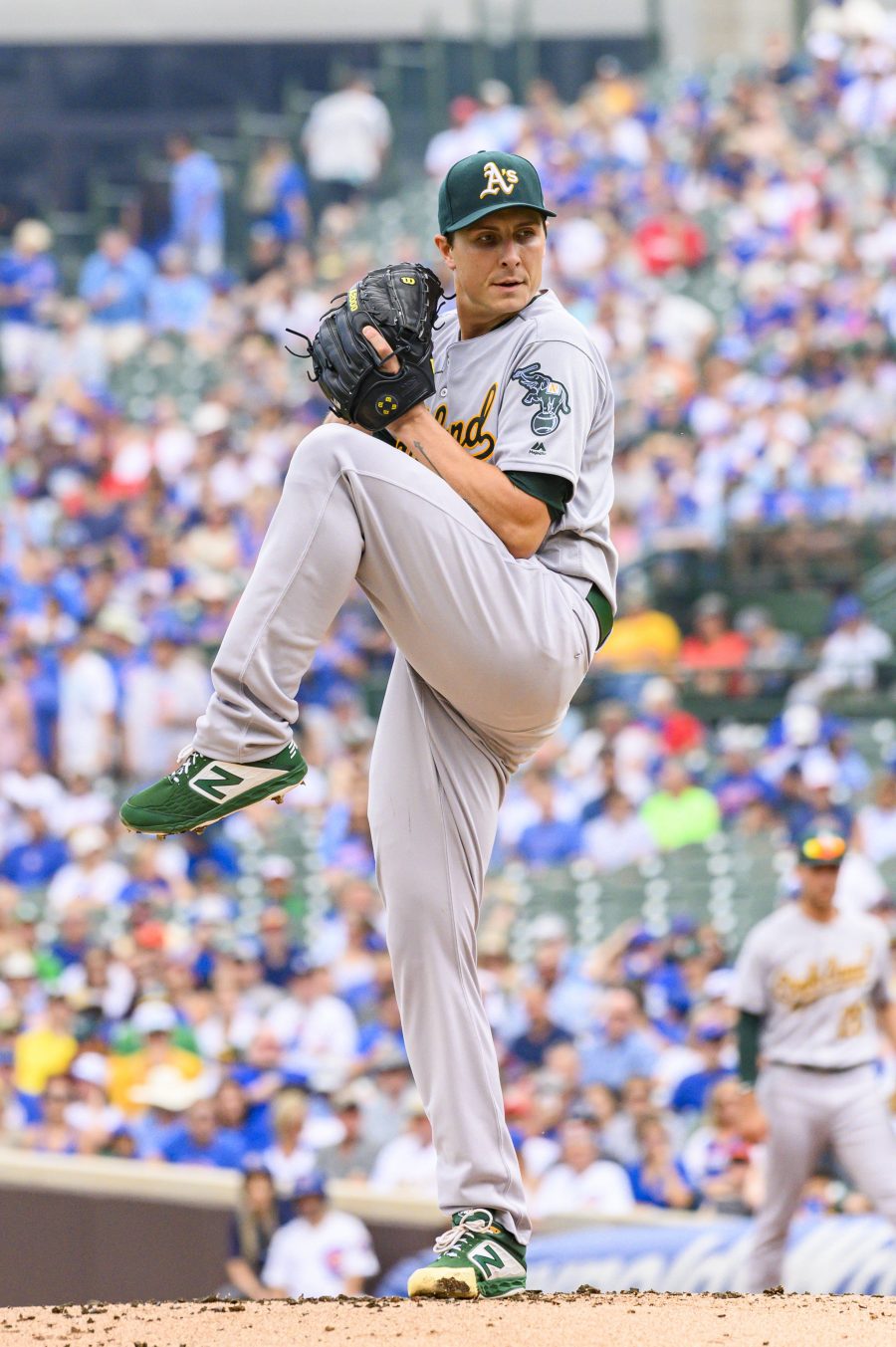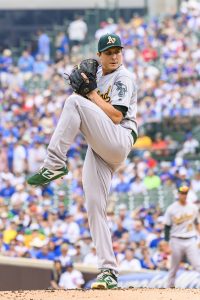 The 33-year-old Bailey had a nice bounceback showing in 2019, particularly after a mid-season move from the Royals to the Athletics. He finished the campaign with 163 1/3 innings of 4.57 ERA ball, with 8.2 K/9 and 2.9 BB/9. In a season full of explosive offensive performances, those were rather useful frames. Bailey logged 2.9 fWAR and 1.8 rWAR in 2019, the sort of output that would justify his current contract if repeated.
Notably, Bailey showed an uptick in his swinging-strike rate, posting a 10.8% level that he hadn't touched since his heyday. That's increasingly easy to accomplish in today's game but still notable for a pitcher that generally fills up the zone. Bailey's 93+ mph average fastball was shy of his peak but in line with his post-Tommy John levels. His mid-season strides don't seem to correspond to any major changes to his approach or pitch quality, so there's no particular reason to expect a late-career breakout, but his peripherals and Statcast numbers generally support Bailey's low-4 ERA output.
Photo courtesy of USA Today Sports Images.