Longtime major league outfielder Carlos Gomez plans to retire once his season in the Dominican Winter League wraps up, Rolando E. Fermin of La Neuva 106.9 FM reports.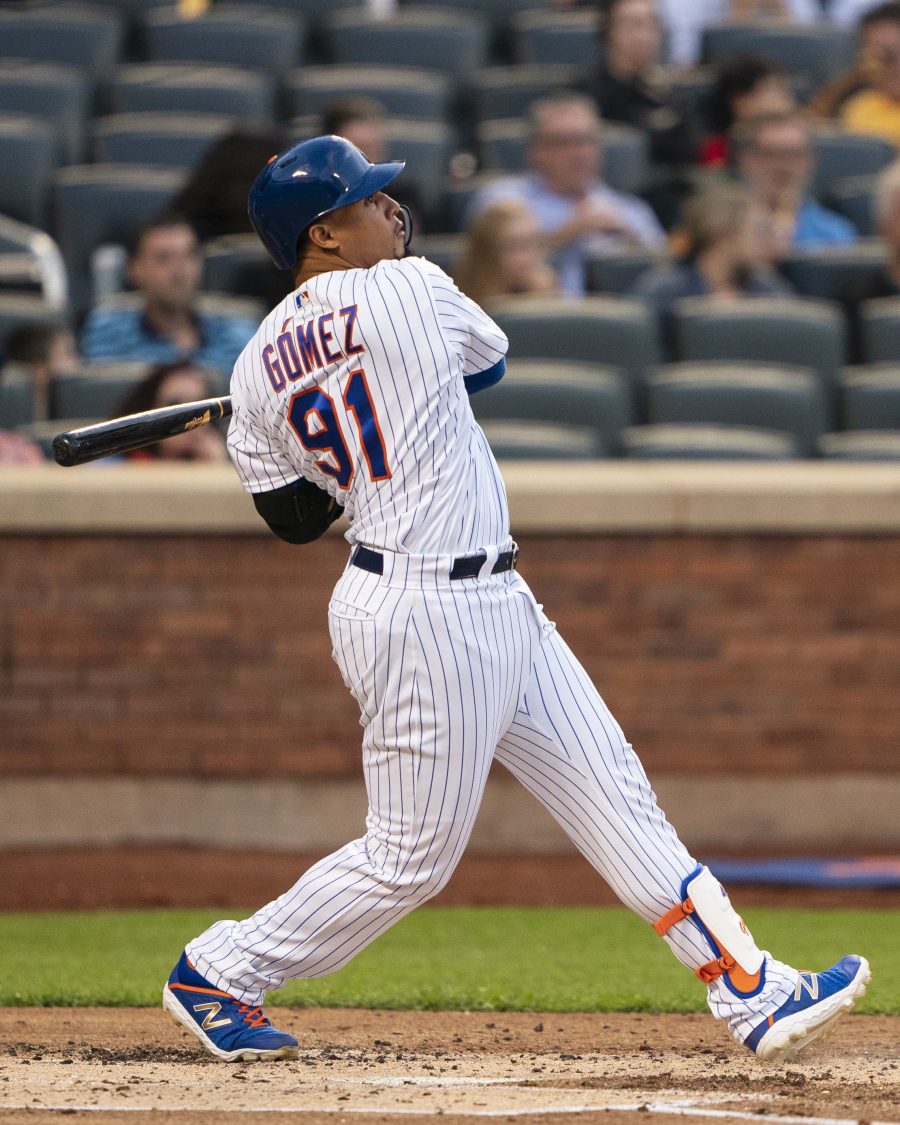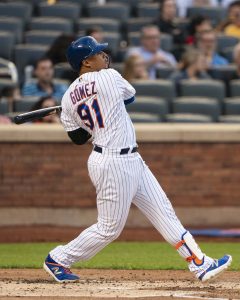 Gomez's big league career began and ended with the Mets. He debuted in the league in 2007 as a highly touted youngster, but the Mets traded Gomez to the Twins in a package for then-superstar left-hander Johan Santana in the ensuing offseason. Gomez's tenure with the Twins also proved to be short-lived, though, as they dealt him to the Brewers in a trade for shortstop J.J. Hardy in November 2009.
Gomez didn't truly blossom until he got to Milwaukee, and he plans to retire as a member of the organization, according to Fermin. He posted star-level production at times as a member of the Brewers, with whom he slashed .267/.325/.452 and amassed 87 home runs and 152 stolen bases across 2,576 plate appearances from 2010-15. Gomez was especially outstanding from 2013-14, a 1,234-PA span in which he batted .284/347/.491, swatted 47 homers, swiped 74 bags and ranked seventh among position players in fWAR (12.4).
Unfortunately, Gomez's output dropped off a cliff after his career-best two-year run. The Brewers traded Gomez (and sign-stealing whistleblower Mike Fiers) to the Astros in a 2015 blockbuster, which came after an attempt by the Mets to re-acquire him fell through. The Gomez pickup proved to be a failure for Houston, which released him in 2016 after he fell flat in an Astros uniform. Gomez wound up staying in Texas that year, though, as the Rangers took a low-cost flier on him that worked out well for them. He stayed with the Rangers the next season and once again recorded respectable production, but he was ineffective as a member of the Rays in 2018 and once again struggled in a Mets homecoming last year.
All told, the 34-year-old Gomez will end his MLB career a .252/.313/.411 hitter who totaled 145 HRs, 268 steals and 24.9 fWAR in 5,227 trips to the plate. He earned two All-Star nods and made just under $50MM in his playing days, according to Baseball-Reference. MLBTR wishes Gomez the best in retirement.
Photo courtesy of USA Today Sports Images.