JANUARY 28: This deal is now official.
JANUARY 24: The Nationals have reached a one-year, $2MM guarantee with first baseman Ryan Zimmerman, pending a physical, Barry Svrluga of the Washington Post reports. The deal can max out at $5MM with performance bonuses, and it includes a full no-trade clause. Zimmerman's a client of CAA Sports.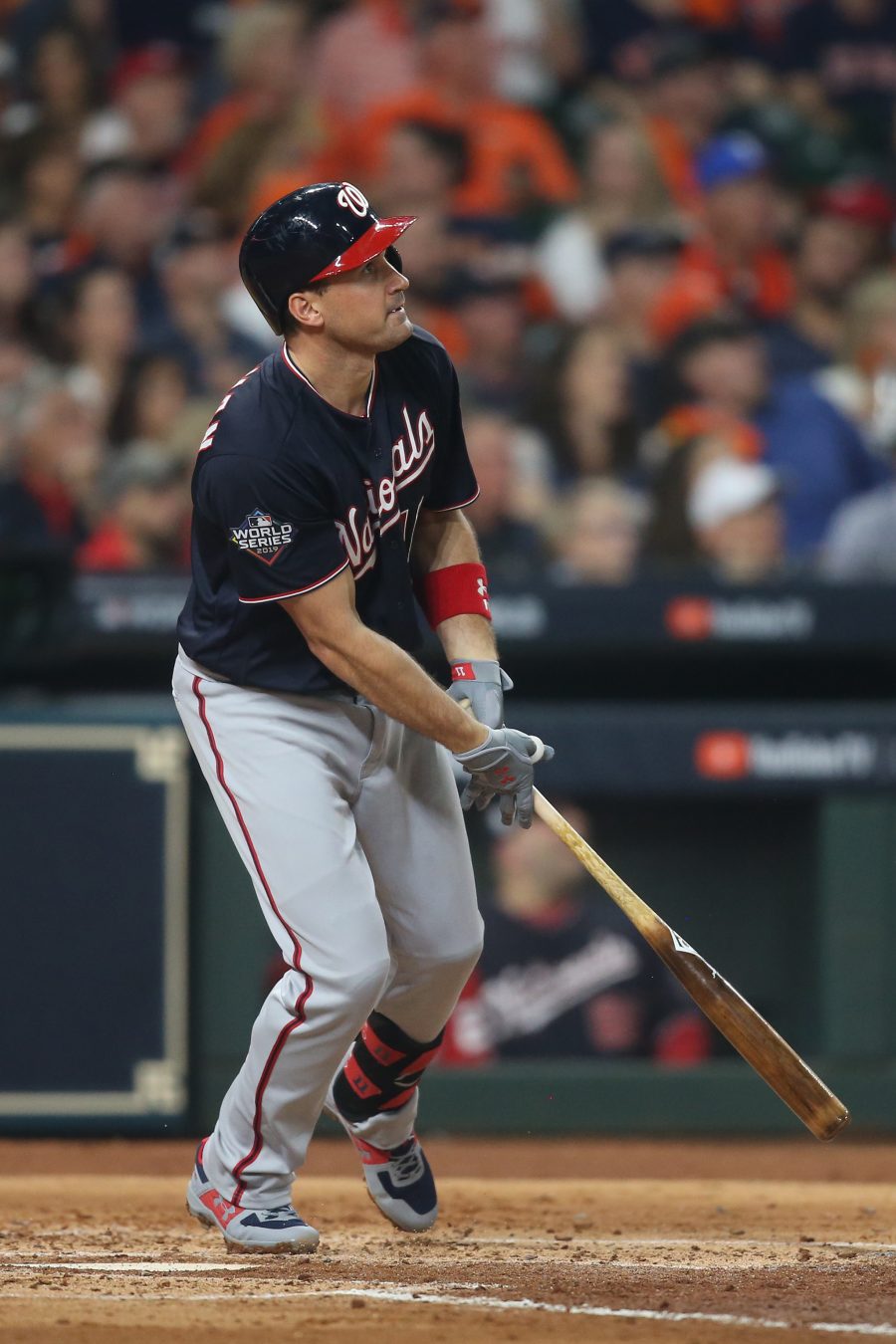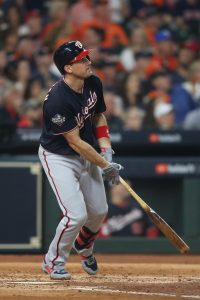 It's no surprise reigning world champion Washington's bringing back Zimmerman, aka Mr. National and the first player the franchise chose after moving from Montreal. General manager Mike Rizzo and Zimmerman suggested on multiple occasions in recent months that agreeing to a new contract was a formality.
The fourth overall pick in the 2005 draft, Zimmerman began to establish himself as one of the majors' premier third basemen in 2006. He remained a highly valuable player at the position through 2013, but injuries and an overall decline have cut him down in recent years and forced a position change.
The 35-year-old Zimmerman transitioned to first base on a full-time basis in 2014, and he posted excellent numbers as recently as 2017. Zimmerman remained effective in the ensuing season, but he struggled to produce during an injury-limited 2019. He slashed a less-than-stellar .257/.321/.415 with six home runs in 190 plate appearances, but the right-handed hitter abused lefty pitchers (as he has done throughout his career) and was one of the Nats' many playoff heroes in the fall. Zimmerman's three-run homer against the Dodgers in Game 4 of the NLDS will always count as one of the greatest moments in franchise history. He also smacked a solo dinger versus the Astros in the Nats' one-run victory in Game 1 of the World Series.
The Zimmerman agreement is the latest in what has been a busy offseason for the Nationals. The club lost Anthony Rendon in free agency, and he'll be extremely difficult to replace, but in addition to keeping Zimmerman, it has re-signed Stephen Strasburg, Howie Kendrick, Yan Gomes, Daniel Hudson and Asdrubal Cabrera. The team has also picked up outside free agents in Will Harris, Starlin Castro and Eric Thames. Zimmerman, Kendrick and the lefty-hitting Thames figure to get the lion's share of playing time at first for the Nats in 2020.
Photo courtesy of USA Today Sports Images.