In a continuation of a recent signing bonanza, the Nationals announced a one-year contract with first baseman/outfielder Eric Thames. The Apex Baseball client's contract contains a mutual option as well. Thames is reportedly guaranteed $4MM, which comes in the form of a $3MM salary and a $1MM buyout on the option.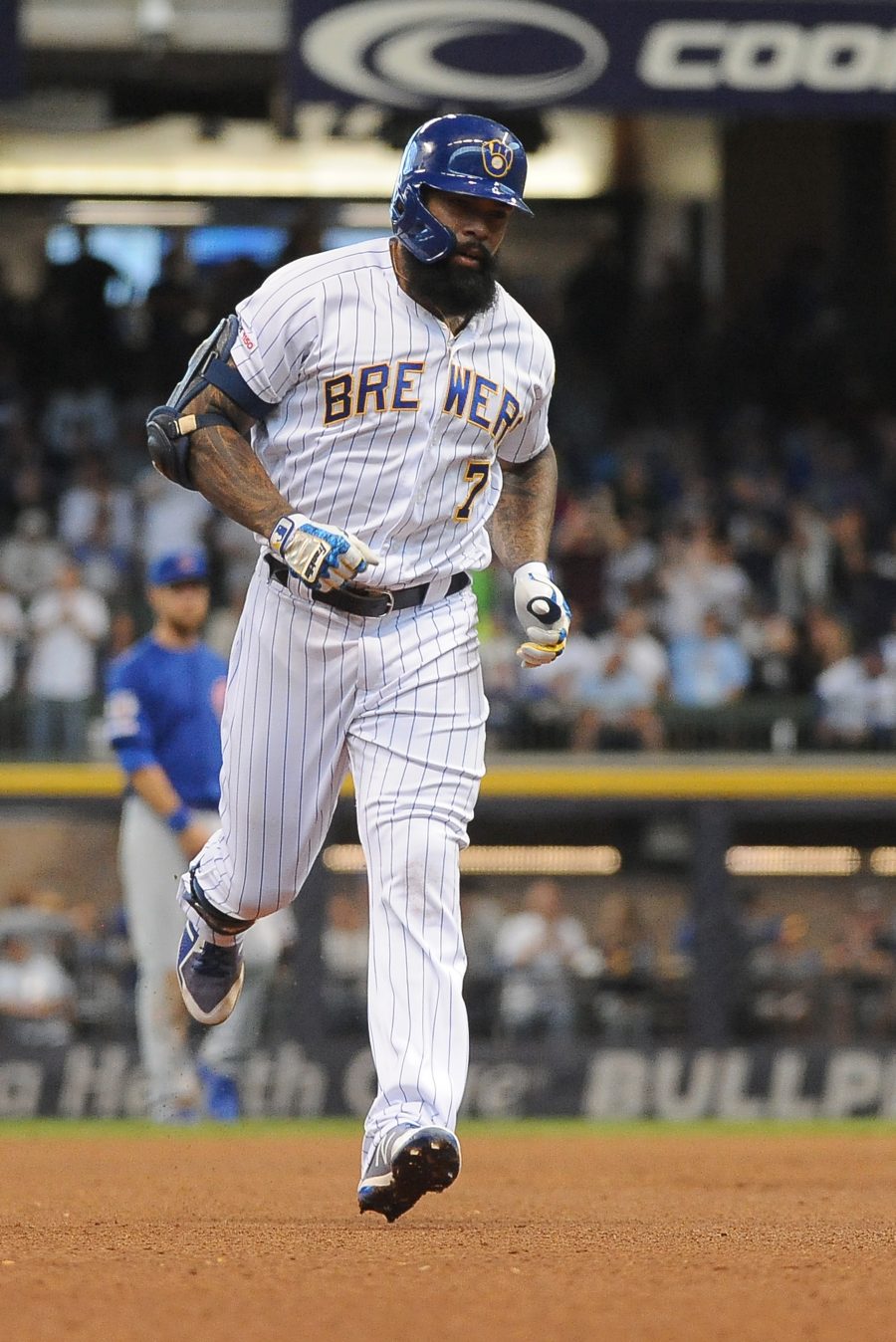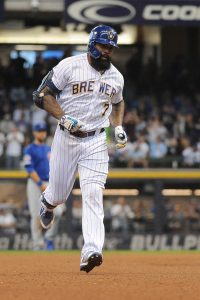 The Nats have now added five veteran infielders on short-term deals in the past several weeks. In addition to bringing back catcher Yan Gomes and utilitymen Howie Kendrick and Asdrubal Cabrera, the club has picked up Starlin Castro and now Thames.
It's rumored the D.C. org still intends to work something out with long-time franchise stalwart Ryan Zimmerman, leaving open the question whether a major addition at third base is still plausible. Whether there's space for Josh Donaldson or some top-end trade target, even with a 26th active roster spot to work with, may depend upon the Nats' willingness to utilize Kendrick and/or Thames as part of the outfield mix. Both have spent time there in the recent past but are probably best limited to duties at first base to the extent possible.
Fans of the Nats won't be especially surprise to hear of today's signing. President of baseball operations Mike Rizzo has made a practice of keeping a left-handed-hitting corner piece around. The role was filled most recently by Matt Adams but has also been occupied by Adam Lind, Clint Robinson, and Chad Tracy. It's a clearer need now than ever given the otherwise mostly right-handed-hitting infield mix. (Cabrera is a switch-hitter.)
Thames, 33, was trusted to take only fifty trips to the plate against southpaws last year and didn't fare well. But he is a weapon against right-handed pitching. He strikes out quite a bit, but also walks at an above-average rate. And he devastated opposing righties to the tune of a .254/.348/.529 slash with 23 home runs in 346 plate appearances.
It was much the same split in effectiveness in Thames's first two seasons with the Brewers, so the Nats will anticipate much the same and pick their spots with their new slugger. He landed in Milwaukee after reviving his career in Korea, where he once even managed a 40/40 campaign. Though he hasn't attempted many steals in the majors, Thames does grade well on the basepaths. Metrics have graded him as a roughly average performer at first base and even in the corner outfield of late.
The Brewers could've kept Thames at a $7.5MM price tag, but opted instead to pay him a $1MM buyout. Justin Smoak ended up inking in Milwaukee to take up the slack.
Britt Ghiroli of The Athletic first reported the agreement (via Twitter). MLB.com's Mark Feinsand (via Twitter) and ESPN.com's Jeff Passan (Twitter link) added financial details.
Photo courtesy of USA Today Sports Images.