The Nationals announced Wednesday that they've re-signed infielder Asdrúbal Cabrera to a one-year contract. The Octagon client will reportedly be guaranteed $2.5MM and can earn an additional $500K via incentives.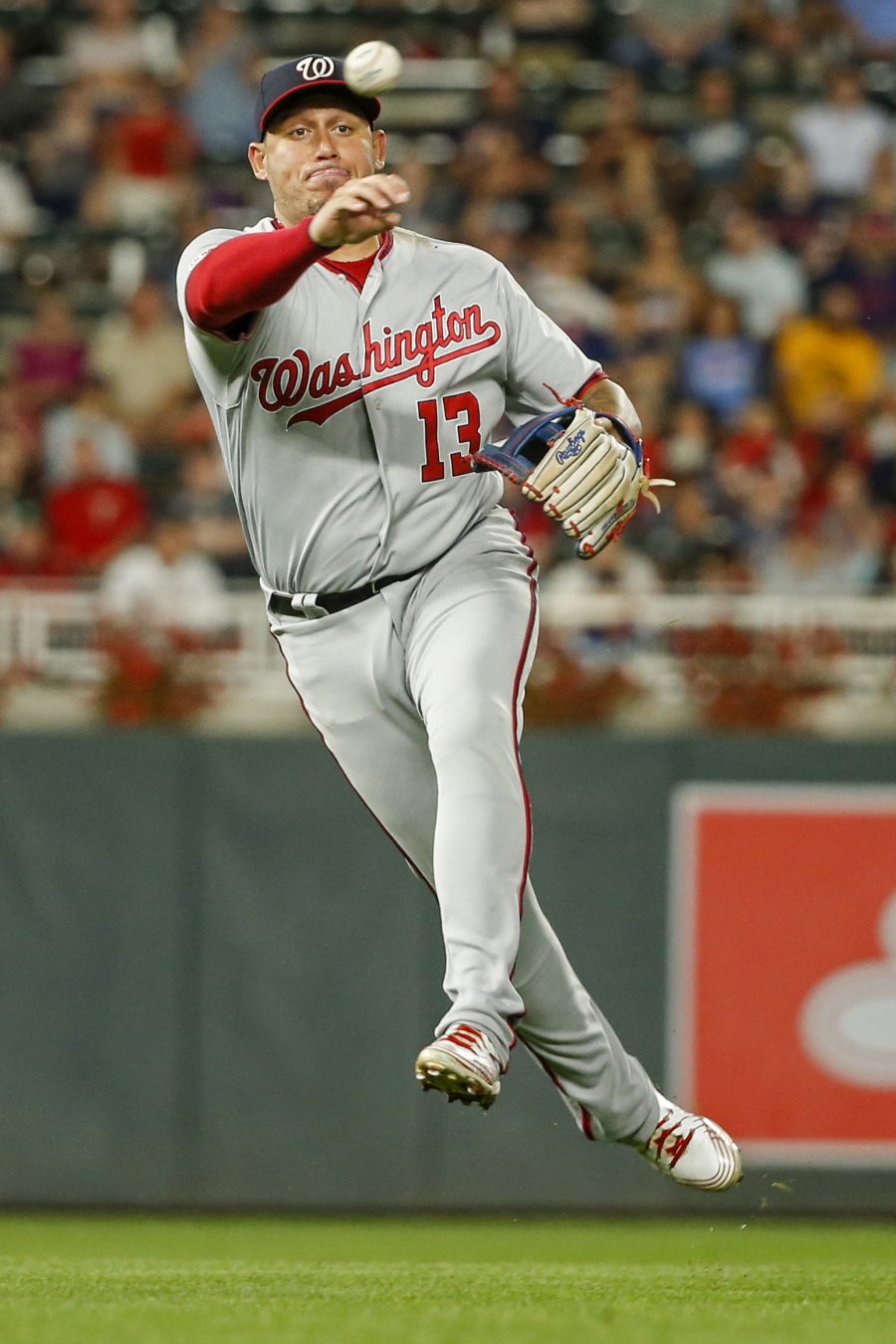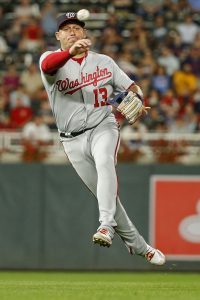 Cabrera, 34, latched on with the Nats in August. He was fantastic for the eventual World Series champs down the stretch, putting up a .323/.404/.565 line over 146 plate appearances. Of course, that doesn't tell the whole story of Cabrera's season. He compiled a meager .235/.318/.393 slash in Texas. The Rangers released him the first week of August, presumably after finding nothing to their liking before the July 31 trade deadline. Cabrera's .260/.342/.441 cumulative performance (98 wRC+) was almost exactly league average.
Coupled with still-solid defensive metrics at second and third, Cabrera was worth just under two wins above replacement (1.7 bWAR, 1.9 fWAR) in 131 games. If he can replicate that solid production in 2020, he'd be a bargain on such a low-cost deal. Of course, Cabrera's age, slow start and the saturated free agent market for infielders combined to limit his earning power.
The signing is perhaps more interesting from a broader market perspective. Cabrera and Starlin Castro, who agreed to a two-year deal with Washington yesterday, are both solid players who now look to be in line to contribute on a more-or-less everyday basis. Yet they're not the marquee players some Nats' fans may have been hoping for once Anthony Rendon left.
Washington looks to be one of the finalists for Josh Donaldson. The top free agent still on the market, Donaldson is reportedly sitting on multiple four-year offers, waiting for someone to match his asking price. At one point, the Nats themselves put forth a four-year proposal. It isn't clear whether that specific offer remains on the table following the club's recent moves.
That said, neither Castro nor Cabrera should prevent the Nats from adding Donaldson from a financial perspective. And Washington could certainly push one or both into complimentary roles to fit a player of Donaldson's caliber on the roster. Indeed, Jim Bowden of the Athletic hears that Washington isn't necessarily out on Donaldson.
The club's recent moves, however, at least give them a safety net should they miss out on the Bringer of Rain (or one of the trade market's top options). Between Castro, Cabrera, Howie Kendrick and Carter Kieboom, Washington has myriad in-house options capable of manning second and third base. Perhaps that gives them a bit less urgency than other clubs searching for upgrades on the dirt- most notably, the Braves, Rangers, and Twins- to meet the lofty acquisition cost each player would certainly require.
Robert Murray first reported (via Twitter) that the two sides were close to a deal. Jon Heyman of MLB Network reported the agreement and the terms (all Twitter links).