JANUARY 14: The Minnesota organization has now announced the deal.
JANUARY 10: The Twins have inked third baseman Miguel Sano to a three-year extension, according to Jeff Passan of ESPN.com (via Twitter). The deal guarantees Sano $30MM, per Jon Heyman of MLB Network (via Twitter). That includes a $3MM buyout on a 2023 option, which is priced at $14MM. Sano is a client of the Cobb Eddy Sports Group.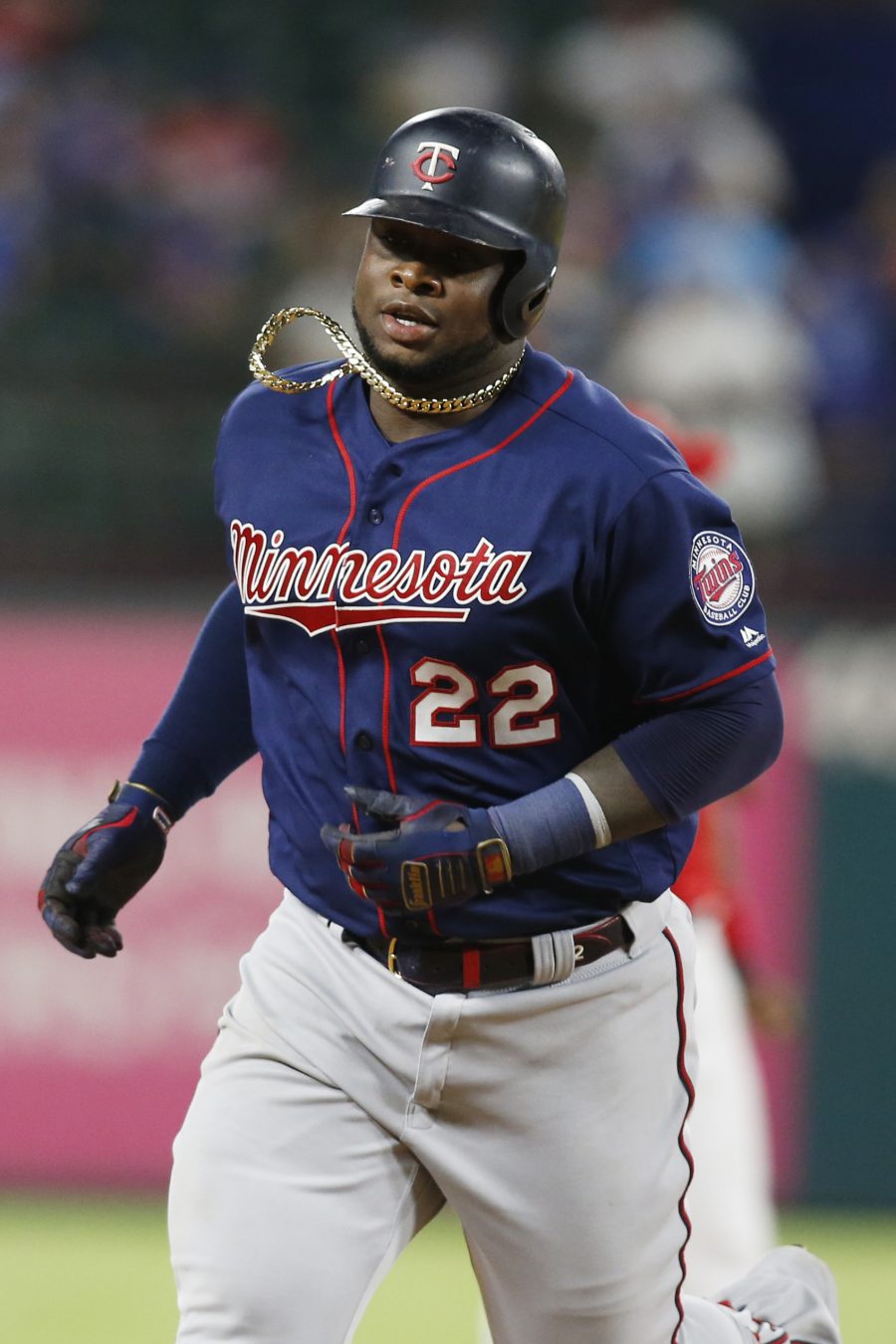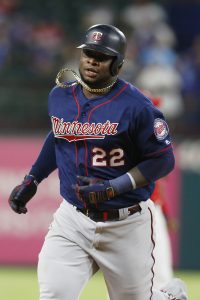 Sano entered the offseason in the 4+ service class. Rather than a second trip through the arbitration process — he had been projected to take home a $5.9MM contract — Sano will lock in his final two arb-eligible campaigns while giving the Minnesota organization control over two would-be free-agent seasons.
While there's some upside to be gained for organization, it's also a notable vote of confidence in the 26-year-old slugger. Long lauded as a major talent, Sano broke into the league in a big way and was generally very productive with the bat over his first three seasons in the majors. But he literally and figuratively limped through a miserable 2018 season. After an offseason of work created a sense of optimism, Sano was then slowed at the start of 2019 due to an Achilles injury. When he finally returned to action last spring, it was far from clear what to expect.
As it turned out, Sano turned in his most productive offensive run since his rookie showing back in 2015. Over 439 plate appearances, he slashed .247/.346/.576 and socked 34 long balls. Statcast figures gave ample cause to buy into the idea that he was back in top form at the plate. Sano led all of baseball in hard contact percentage and graded in elite company in just about all of the batted-ball measures.
There are some negatives, even in the hitting arena. Sano swings and misses quite a bit, even by today's standards. He has consistently struck out in more than a third of his plate appearances and seems a safe bet to continue to do so. Sano does draw a decent number of walks — about a dozen per hundred plate appearances historically and in 2019 — but isn't as dramatically good in that regard as he is dramatically woeful in terms of strikeouts. Perhaps there's still some reason to hope he can make strides in the plate-discipline arena, since Sano obviously has an eye and must be pitched carefully. But as things stand, he's dependent upon sustaining a strong batting average on balls in play to prop up his on-base numbers. So long as he's stinging the ball, that'll likely work out well enough, but it'd be nice to see some closing of the yawning gap between his strikeout and walk rates.
Supposing that the Twins think Sano can repeat or even expand upon his offensive output of 2019, that's a heck of a starting point. His 137 wRC+ matched that of Athletics shortstop Marcus Semien, making them the next two players out of the top twenty slots leaguewide among players with at least 400 plate appearances. Of course, Semien produced nearly three times as much fWAR as Sano due to the variety of factors that limit the latter's value.
First and foremost is the question of glovework. Sano has a huge arm but isn't exactly the most mobile of players with his massive frame. He has at times graded out between slightly below average and very poor in terms of overall defensive performance at third, by measure of Ultimate Zone Rating and Defensive Runs Saved. Both were down on his work last year, especially UZR. But Statcast's newly devised defensive grading system isn't quite so negative, marking Sano as a below-average but hardly disastrous performer at the hot corner.
Even if you take a somewhat more optimistic view of things, it seems safe to say Sano isn't likely to be more than a palatable defender at third over the life of this contract. And with his big frame and durability concerns, there's risk he won't even be that. Of course, it's still possible that he could shift across the diamond — as soon as 2020, if the Twins land Josh Donaldson — and the DH slot will open up at some point if and when Nelson Cruz retires or heads elsewhere. None of that will resolve Sano's longstanding woes on the basepaths, where he's a consistent negative, though Statcast does indicate that Sano was once rather speedy and is still in range of average in average sprint velocity.
Ultimately, the Twins don't need Sano to be a true superstar for this deal to work out. Picking up control over two of Sano's potential prime hitting seasons delivers plenty of value upside. And while there are some downside scenarios, the overall guarantee just isn't great enough to carry significant risk even to a lower-payroll outfit.
Photo courtesy of USA Today Sports Images.