FEBRUARY 3: Joyce will earn $1.5MM with another $250K in available incentives based upon plate appearances, MLBTR's Steve Adams reports on Twitter.
JANUARY 30: Joyce's deal is a Major League contract, Heyman tweets.
JANUARY 26: The Marlins have agreed to terms with free agent corner outfielder Matt Joyce, reports Jon Heyman of MLB Network (via Twitter). He is represented by ACES. Terms of the deal remain unclear.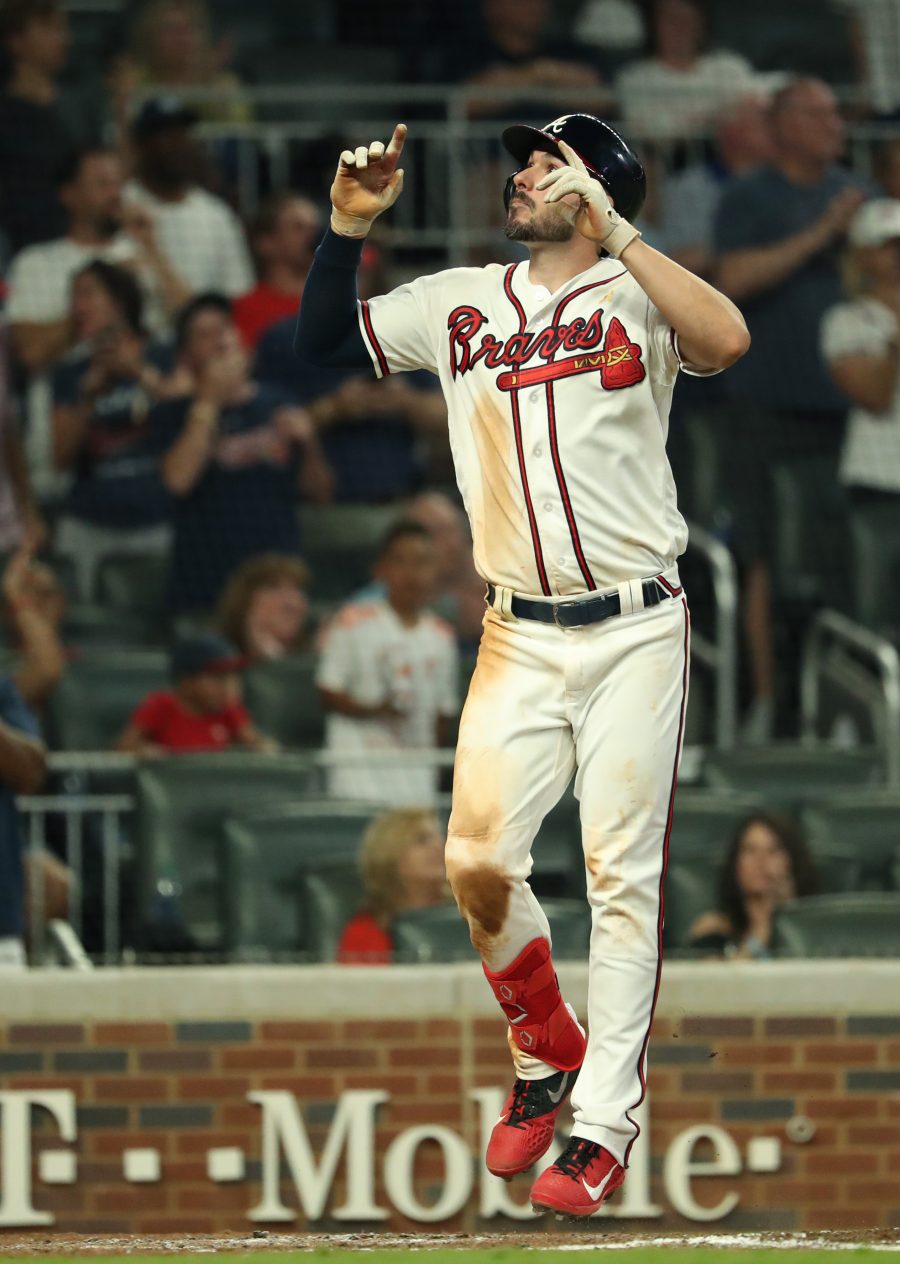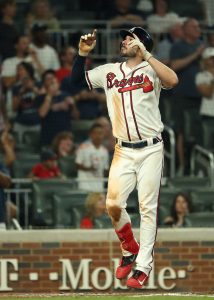 Joyce, 35, has had a series of up-and-down performances the past few seasons. A productive hitter for the Rays from 2010-14, Joyce was traded to the Angels prior to the 2015 season. He endured a miserable season in Anaheim before an offensive rebirth with the Pirates the following year. He continued that strong showing with the the A's in 2017, where he amassed a career-high 544 plate appearances of .243/.335/.473 hitting (117 wRC+). After a down 2018 season in Oakland, though, Joyce was forced to settle for a pair of minor-league contracts last offseason.
The Giants, who signed Joyce to the second of those minor-league deals, traded him to Atlanta just before the start of the season. The Braves quickly selected him to their active roster, and they were rewarded with yet another bounceback year at the plate. In 238 plate appearances, Joyce put up a .295/.408/.450 line with seven home runs.
As that plate appearance figure suggests, Joyce was used judiciously by Braves' manager Brian Snitker. He started just 34 games (thirty in right field, four in left). He was much more prominently used as a bench bat, pinch hitting 85 times. He wasn't especially productive as a pinch hitter (and hasn't been throughout his career), but he was stellar when trusted to start games.
Joyce is almost exclusively a platoon player. He has just a .188/.272/.309 career line against left-handed pitching, and he totaled all of 26 plate appearances against southpaws last season. He's got a career .252/.354/.452 (122 wRC+) mark against right-handers and is coming off a season in which he was even better than that. Clearly, the Fish believe he can still serve as a quality hitter if put in the right role.
The Marlins' corner outfield mix is promising but uncertain. Fellow free agent signee Corey Dickerson will surely get a long leash, but he's coming off an injury-riddled 2019 season. Miami plans to move Jonathan Villar around the diamond. He's also an option on the dirt and could speculatively be given a look in center, too, given his athleticism.
That likely leaves Garrett Cooper and Harold Ramírez as Joyce's primary competition for at-bats. Both hit right-handed, making Joyce a potential platoon partner. (Both Cooper and Ramírez have been better without the platoon advantage to this point in their careers, although that tends to reverse itself over a larger sample size). Joyce has never played first base, but it's at least possible (speculatively speaking) to imagine him occasionally spelling the right-handed Jesús Aguilar there as well. At the least, he figures to give manager Don Mattingly a deeper, more balanced bench as the Marlins continue to improve around the margins in hopes of being more competitive in 2020.