The Brewers have locked up the face of their franchise for the better part of the decade, announcing a nine-year contract with outfielder and 2018 NL MVP Christian Yelich that runs through the 2028 season and includes a mutual option for the 2029 season. Yelich, a client of Paragon Sports International's Joe Longo, will reportedly be promised seven years and $188.5MM on top of what he was already owed through the 2021 season.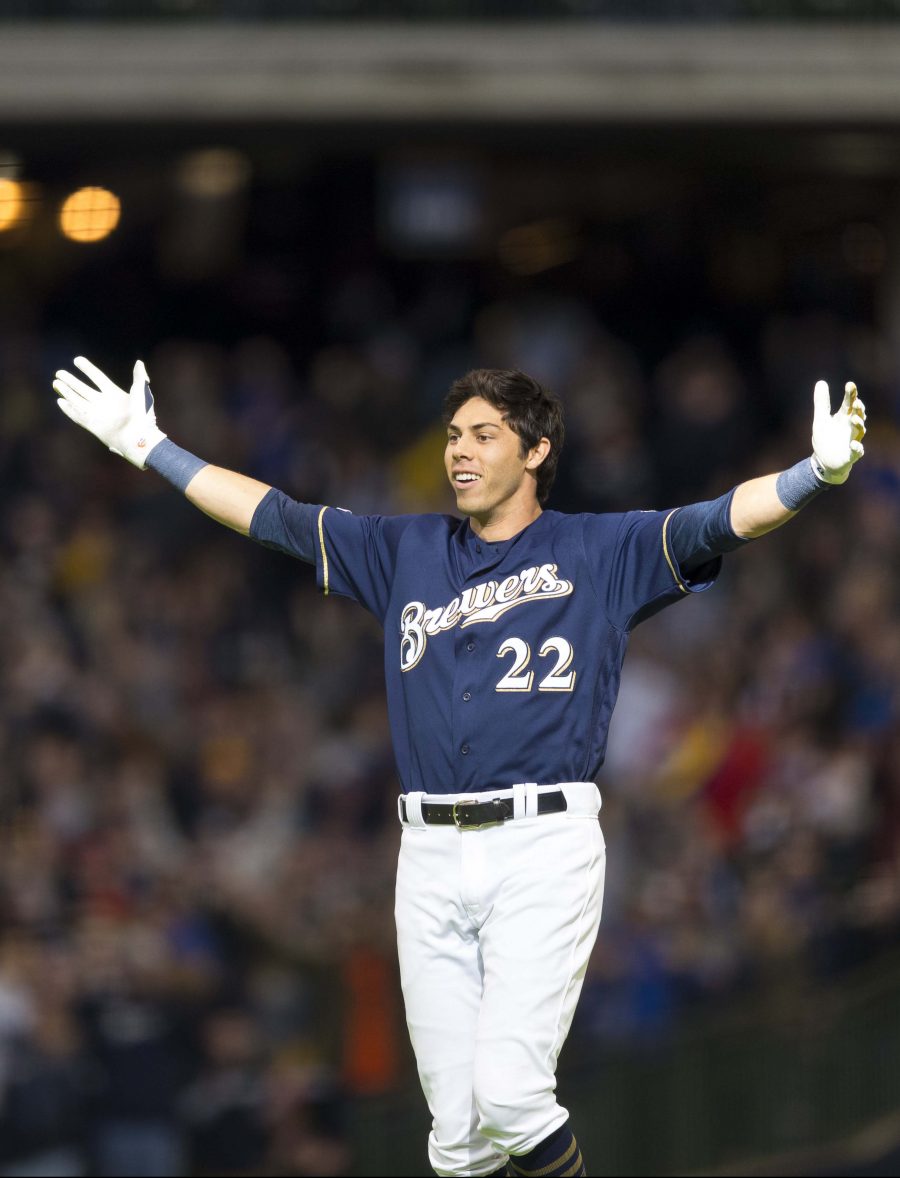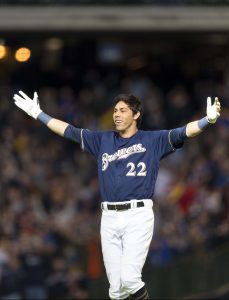 The 28-year-old Yelich was already under club control for $12.5MM in 2020 and $14MM in 2021 — plus a $15MM club option ($1.25MM buyout) for the 2022 season. Those salaries came under the terms of Yelich's previous seven-year, $49.57MM deal, though; the newly proposed arrangement would obviously catapult him into the game's elite in terms of annual rate of compensation.
Under the terms of the new contract, those 2020-21 salaries will remain in place, while Yelich will reportedly be guaranteed $26MM annually (with $4MM in deferrals) from 2022-28. The option is said to be valued at $20MM with a $6.5MM buyout. He also receives a full no-trade clause. The contract doesn't have any opt-outs. In all, he'll be paid a hefty $215MM over the next nine seasons thanks to today's extension.
Of course, Yelich has more than proven worthy of that level of investment since being traded over from Miami in a lopsided deal that sent Lewis Brinson, Isan Diaz, Jordan Yamamoto and Monte Harrison to the Marlins. Yelich had cemented himself as a well above-average player in Miami, but the former No. 23 overall pick and top prospect erupted with an MVP season in 2018 and an MVP runner-up in 2019. In two years with the Brewers, Yelich has won a pair of batting titles, posting a combined .327/.415/.631 slash with 80 home runs, 63 doubles, 10 triples and 52 steals (in 58 tries). The 2019 season saw Yelich lead the league not only in batting average but also in on-base percentage and slugging percentage.
That outstanding 2019 campaign ended with an injury — specifically a fractured kneecap suffered when Yelich fouled a pitch into his shin. That might've cost him a second consecutive MVP Award — he and eventual winner Cody Bellinger were neck-and-neck at the time of the fracture — but the Brewers clearly don't have much in the way of concern on potential lingering complications.
In looking for recent comparables, there are some definite parallels with Mike Trout, who also signed what amounts to a career-spanning contract when he was already signed for another two seasons. Yelich's deal falls well shy of the 10 years and $360MM in new money secured by Trout a year ago, although that's not really a surprise. Great as Yelich has become, Trout had a superior track record (as he does to everyone else in the game). He was also entering his age-27 season when he put pen to paper, and he didn't have an option on the contract that his new arrangement was overwriting. Had Yelich played out the remainder of his deal, he'd have needed to wait three years to reach market in advance of his age-31 campaign.
Nolan Arenado, too, bears a quick mention. Like Yelich, he's an elite talent who inked a mammoth extension in advance of his age-28 campaign, tacking seven years and $234MM onto his previous one-year, $26MM deal. Arenado, however, was only a season away from reaching the open market, so it's not surprising that his annual value handily tops that of Yelich.
From the Brewers' vantage point, the Yelich extension should buy some good will with a fan base that grew frustrated by the departures of Yasmani Grandal and Mike Moustakas. Milwaukee spent at a generally conservative rate this winter, eschewing lengthy free-agent deals and high annual salaries alike; the Brewers didn't give out a free-agent deal longer than Josh Lindblom's three-year pact and didn't promise a larger annual salary than the $10MM rate on Avisail Garcia's two-year, $20MM deal.
That aversion to long-term spending surely helped to pave the way for the impending Yelich mega-deal. It's probably not a coincidence that the Brewers are making a commitment of this magnitude right as the previous franchise-record contract — Ryan Braun's $105MM extension — comes off the books. In fact, prior to the Yelich news, the Brewers only had $26.8MM in guarantees on the books in 2022, which will be the first newly guaranteed season on Yelich's contact. Milwaukee didn't have a single guaranteed salary on the books for the 2023 season prior to this deal, either. The contract should be manageable in terms of their long-term budget outlook, even if it's a level of spending which we've never seen the Brewers commit to in the past. In that regard, though, it's clear that the organization views him as a special commodity:
"Christian is everything you could want as the face of a franchise – from his incredible performance on the field, to his leadership as a teammate, to his dedication to the community," owner Mark Attanasio said in a press release announcing the extension. "This is an exciting day for everyone connected to the organization as we continue our commitment to be a highly competitive franchise and a place that players want to call home."
The Athletic's Ken Rosenthal broke the news that the two sides were closing in on a franchise-record deal. ESPN's Jeff Passan and the New York Post's Joel Sherman tweeted various aspects of the contract's structure. MLB Network's Jon Heyman reported the yearly breakdown. USA Today's Bob Nightengale reported the no-trade clause and lack of opt-outs. MLB.com's Adam McCalvy reported on the deferrals in the pact.