Yoan Moncada was viewed as a potential building block from the moment the White Sox acquired him, and he's officially been elevated to that status. The White Sox on Friday announced that they've signed Moncada to a five-year, $70MM extension that runs through the 2024 season and includes a club option for the 2025 season.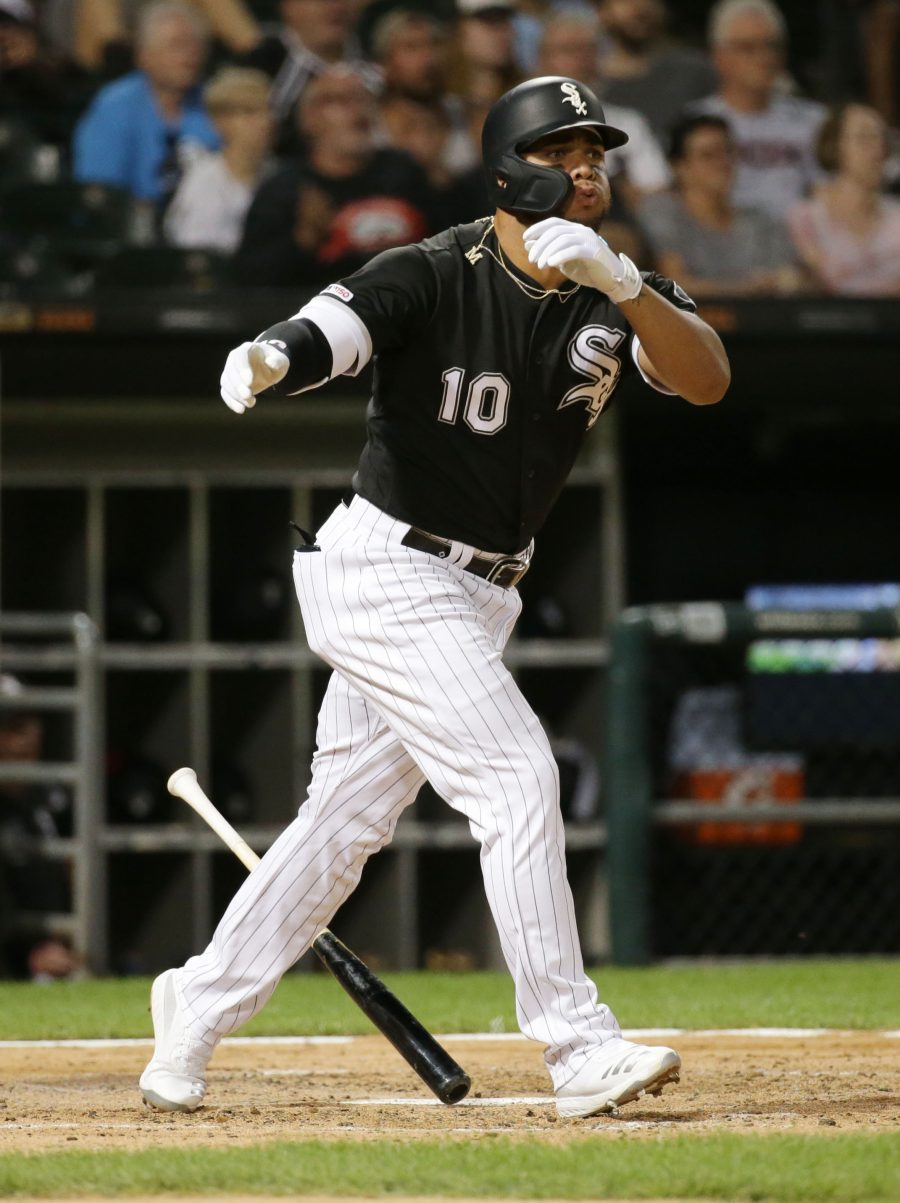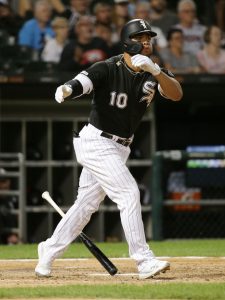 The White Sox, one of the only teams in baseball that discloses financial terms, announced the breakdown of the contract: a $4MM signing bonus, $1MM in 2020, $6MM in 2021, $13MM in 2022, $17MM in 2023 and $24MM in 2024. The $25MM option for 2025 comes with a $5MM buyout. Moncada is represented by the Movement Management Group.
Of players who signed extensions when they had between two and three years of Major League service time, only Mike Trout, Alex Bregman, and Buster Posey received a higher annual average value than the $14MM Moncada will earn over the next five seasons.  In a recent look at what a possible Moncada extension could cost, MLBTR's Jeff Todd set Bregman's deal (a five-year, $100MM extension from last spring) as a possible comp, and Moncada will fall short of that dollar figure even if his 2025 option is exercised.   That said, Bregman was also more established at the big league level and his deal didn't cover his remaining pre-arbitration season.
Reports surfaced last week about negotiations between the two sides, and the agreement makes Moncada the latest member of Chicago's young core to ink a long-term deal.  The White Sox have signed Eloy Jimenez, Luis Robert, Aaron Bummer to extensions within the last year, and also extended veteran leader Jose Abreu through the 2022 season after Abreu initially accepted the team's qualifying offer last fall.  Between these extensions and the offseason acquisitions of Yasmani Grandal, Edwin Encarnacion, Dallas Keuchel, Gio Gonzalez, and Nomar Mazara, the Sox are clearly ready to put their rebuild behind them as they pursue (at the very least) their first winning season since 2012.
Moncada became one of the cornerstones of that rebuild process when he was acquired as part of the four-prospect package the White Sox received from the Red Sox for Chris Sale in December 2016.  At the time of the deal, many considered Moncada to be arguably baseball's top prospect, and he showed glimpses of that potential during two decent but inconsistent seasons with the White Sox in 2017-18.  Last year, however, Moncada broke out to hit .,315/.367/.548 with 25 homers over 559 plate appearance, while also displaying some solid third base defense in the opinion of the Statcast (+5 infield outs above average) and UZR/150 (+4.9) metrics.
It wasn't all good news for Moncada in 2019, as he posted the lowest walk rate (7.2%) of his three seasons in Chicago and also benefited from a .406 BABIP.  While Moncada's strong baserunning will tend to give him a higher BABIP than most players, a .406 mark (over 100 points above average) indicates some level of good fortune.  Still, there's an awful lot to like from Moncada's performance, especially for a player who doesn't turn 25 until May.
2020 was Moncada's final pre-arbitration season, so his extension will cover that pre-arb year, his three arbitration seasons, and at least his first free agent season.  If the White Sox exercise the 2025 option, Moncada will be eligible for free agency as he enters his age-31 season, so there's still an opportunity at another big payday beyond this contract.  It should be noted that Moncada already gained financial security before appearing even in the minor leagues, as he received a $31.5MM bonus upon signing with the Red Sox as an international free agent in February 2015.
The Athletic's Ken Rosenthal first reported the agreement (Twitter link). USA Today's Bob Nightengale reported the financial terms. Rosenthal, ESPN's Jeff Passan and ESPN's Kiley McDaniel each tweeted additional financial details.
Photo courtesy of USA Today Sports Images