The Phillies have discussed an extension with soon-to-be free-agent catcher J.T. Realmuto, but the two sides paused those talks last month as a result of the coronavirus. The team still seems to have the inside track on locking up Realmuto, for whom it paid a pretty penny in a February 2019 trade with the National League East rival Marlins, but what if a worst-case scenario occurs? What if the Phillies are unsuccessful in trying to prevent the two-time All-Star from exiting via the open market next offseason?
[RELATED: Extension Candidate – J.T. Realmuto]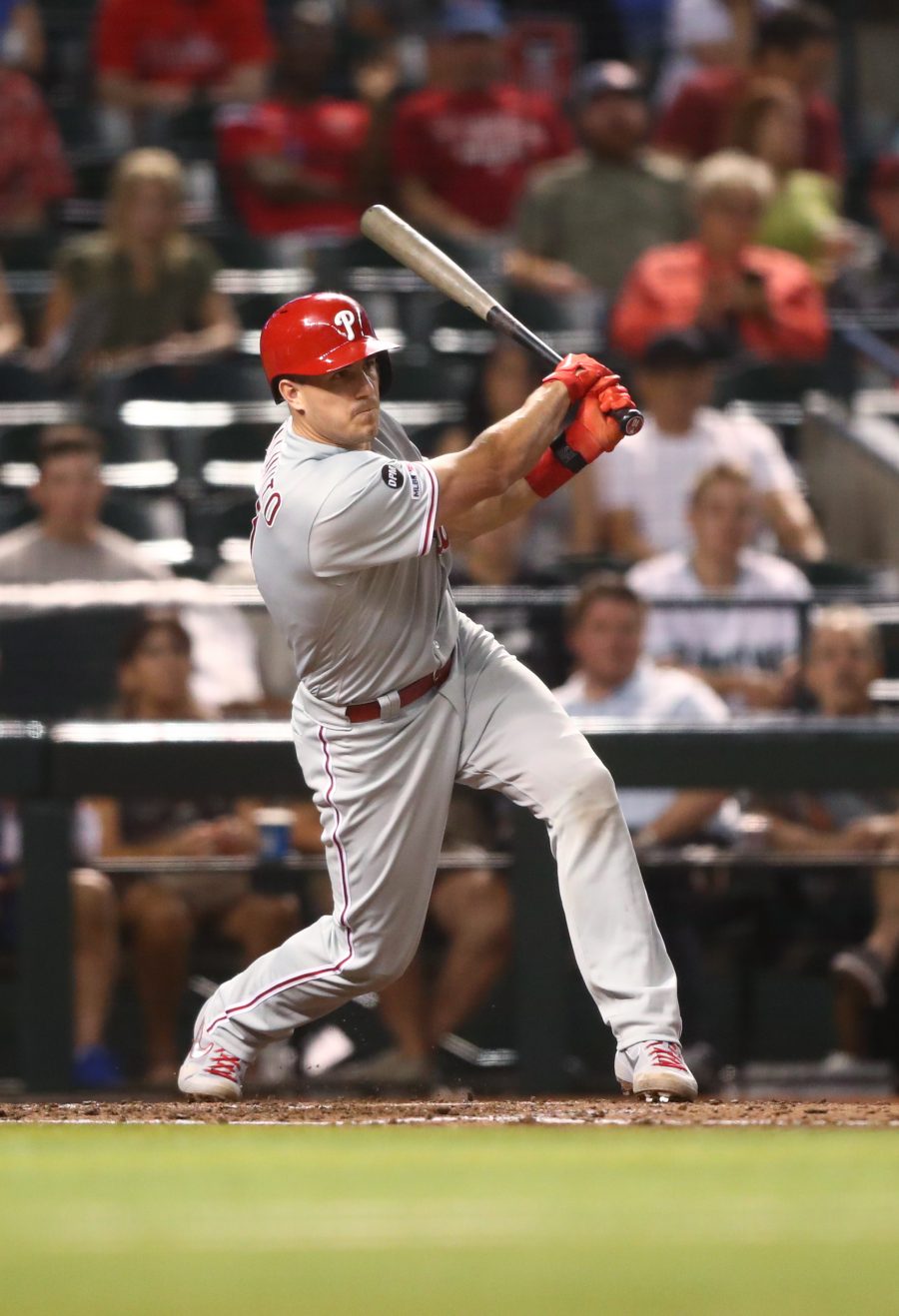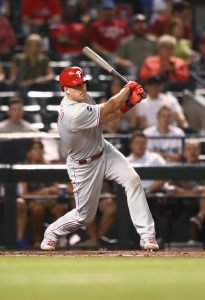 The Phillies wouldn't be well-equipped to go on without Realmuto in the near term. They only have two other catchers – Andrew Knapp and Deivy Grullon – on their 40-man roster right now. Knapp has been a replacement-level player across 579 plate appearances since he debuted in 2017. Grullon's still just a 24-year-old who did produce nice numbers in the high minors from 2018-19, but he has barely played in the majors and isn't regarded as a high-end prospect.
The Phillies have at least a couple of other promising young catchers in Rafael Marchan (MLB.com's seventh-ranked prospect for the organization) and Rodolfo Duran (No. 19), but it seems unrealistic to expect either of them or Grullon to take Realmuto's place from the get-go in the event that he departs next winter.
As MLBTR's Jeff Todd laid out earlier this month, there may be other regulars at the position who hit the market soon. Robinson Chirinos, James McCann, Yadier Molina (though he and the Cardinals are motivated to stick together) and former Phillie Wilson Ramos could become free agents. So could Jason Castro, Tyler Flowers and Kurt Suzuki, among others. There are some options there who at least might make for decent stopgaps, and it's anyone's guess who might end up on the trade market, but with no known stars set to become available behind the plate, it should be all the more imperative for the Phillies to lock up their current catcher.
Realmuto, who turned 29 last month, continued to make a case for a sizable contract during his first year in Philadelphia. He paced all catchers in fWAR (5.7) for the second year in a row and slashed .275/.328/.493 with 25 home runs in 593 plate appearances and 145 games. Behind the plate, he gunned down a league-leading 47 percent of would-be base stealers (MLB average was 26 percent) and finished fourth in Baseball Prospectus' Fielding Runs Above Average metric.
Between Miami and Philly, Realmuto has shown he's a well-rounded, star-caliber backstop. As a result, there's a chance he'll follow backstops like Joe Mauer and Buster Posey en route to a $100MM-plus guarantee. No matter how much he earns, though, it's clear the Phillies would have a difficult time replacing Realmuto.
Photo courtesy of USA Today Sports Images.