It has been almost exactly one full year since J.T. Realmuto became a member of the Phillies, and needless to say, the Phils didn't swing that trade with the intention of only keeping Realmuto for two seasons.  There has been talk of a potential contract extension between the two sides for several months, with mutual interest between both Realmuto and the club in a long-term commitment.
First things first, however, the All-Star catcher and the team are headed towards an arbitration hearing after a rather large difference in their submitted salary figures.  The Phillies offered Realmuto $10MM, while the backstop and his camp are looking for $12.4MM, in part out of a desire to move the line forward for future catchers going through the arb process.
It's possible that this hearing could be avoided altogether if a Realmuto extension includes the 2020 season, though the Phillies could prefer to deal with Realmuto's 2020 salary as a separate matter for luxury tax purposes.  Since every player's tax number is determined by the average annual value of their contact, an extension that covers the 2020 season would put Realmuto's value for the coming year at a much higher total than $10MM or $12.4MM, and thus would put the Phillies much closer to the $208MM Competitive Balance Tax threshold.  As per Roster Resource, the Phillies are already close to the line with a projected tax number of roughly $204.6MM.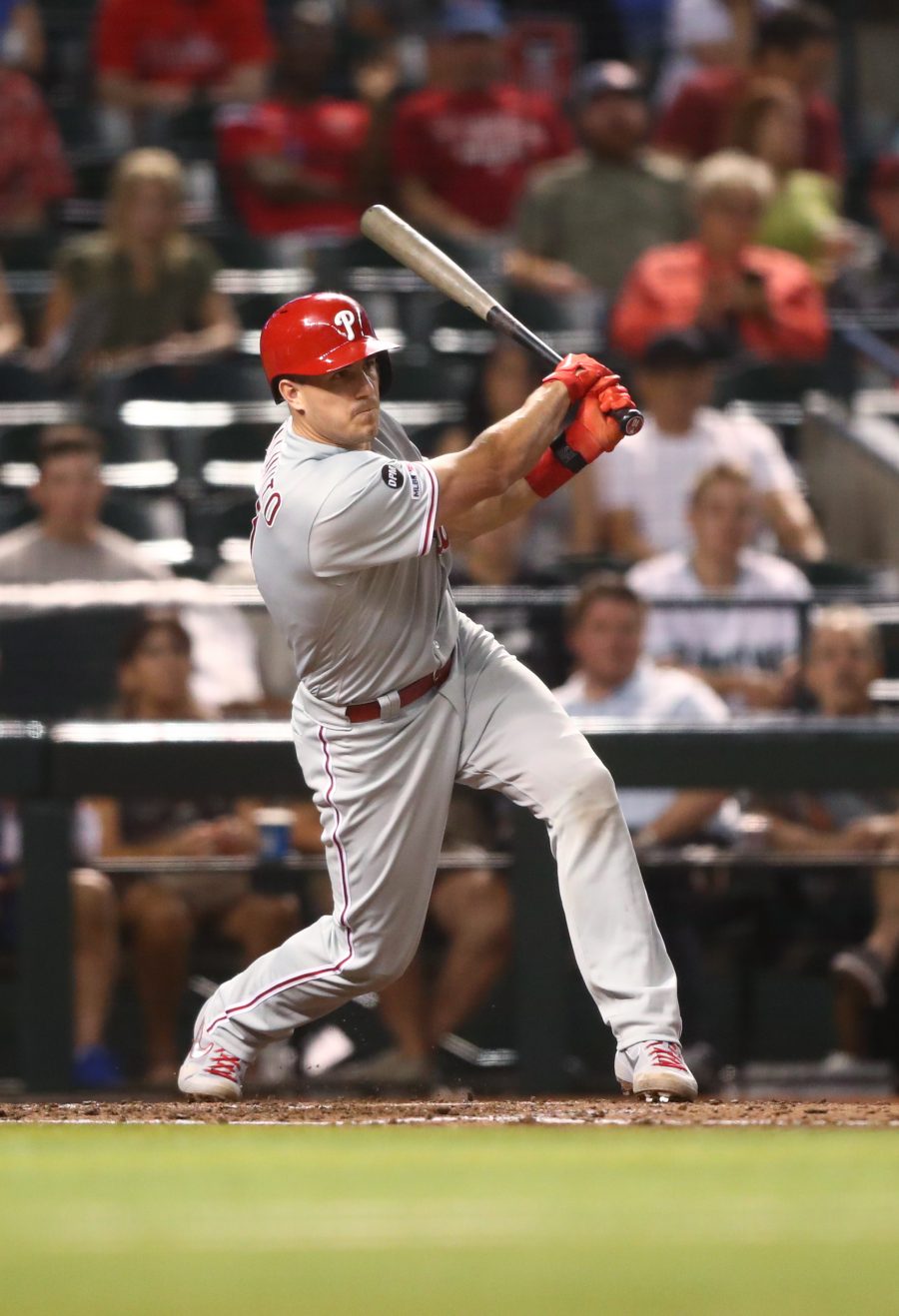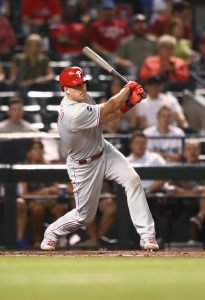 As NBC Sports Philadelphia's Jim Salisbury noted back in November, a Realmuto extension that didn't begin until the 2021 season would give the Phillies some extra breathing room under the tax limit.  Jake Arrieta, Didi Gregorius, and (if a club option isn't exercised) David Robertson are all scheduled for free agency, which removes $45MM in salary obligations off the books.
If Realmuto's extension doesn't begin until 2021, however, that also changes the earning framework.  Realmuto turns 29 in March, so an extension would therefore begin with his age-30 season, knocking one year of his prime out of the contractual conversation.
That said, being out of his 20's won't stop Realmuto from landing one of the richest contracts ever awarded to a catcher.  The Oklahoma native has delivered four straight years of outstanding play, hitting .283/.335/.464 with 74 home runs over 2248 plate appearances for the Marlins and Phillies since the start of the 2016 season.  Defensively, Realmuto has been an above-average catcher over that stretch, and his glovework took a big step forward in 2019, as Baseball Prospectus ranked him at or near the top of the list in framing, blocking, and throwing out baserunners.  (Realmuto won his first career Gold Glove for his efforts.)
Health-wise, there isn't too much concern for Realmuto after six MLB seasons.  While he underwent right meniscus surgery in September, the procedure was considered to be more of a general cleanup, and nothing that would keep Realmuto from missing any time this season or even in Spring Training.  His only injured list appearance was a three-week stint in April 2018 due to a back contusion, and both the Marlins and Phillies have sporadically played Realmuto at first base to help keep him fresh while still keeping his bat in the lineup.
Yasmani Grandal's four-year, $73MM free agent deal with the White Sox from November provides a fresh comparable for a Realmuto extension, and gives Realmuto's agents at CAA Sports a clear floor for negotiations.  Grandal received his deal entering his age-31 season, so an easy case could be made for Realmuto to receive at least a five-year, $91.25MM pact.
As we saw with Realmuto's arbitration case, he has an eye towards helping catchers of the future, so it wouldn't be surprising to see him seek an extension that hits a couple of notable benchmarks — a deal that would make him the third catcher to both earn a contract worth $100MM or more (after Joe Mauer and Buster Posey) and also earn $20MM in average annual value (after Mauer and Yadier Molina).  Something as simple as a five-year, $100MM extension would check both of those boxes, though I could see Realmuto seeking a bit more in order to top Molina's $20MM AAV.
Matching or surpassing the $23MM average annual value of Mauer's contract probably isn't feasible, as that record-setting eight-year/$184MM deal began with Mauer's age-28 season.  Offering a higher AAV over a shorter timeframe has some advantages for Philadelphia, as the team wouldn't be paying Realmuto too deep into his mid-30's, though the Phillies might prefer to spread Realmuto's value out to lessen his luxury tax hit.
Could a six-year deal be palatable for the Phillies?  Realmuto has been a durable performer, as mentioned earlier, and he could be transitioned into a first base role as he approaches his mid-30's.  Depending on what the Phillies decide to do with Rhys Hoskins in terms of a future extension, Realmuto could even be a candidate to take over first base after the 2023 season, which is Hoskins' final year of team control.  Philadelphia has a few interesting but non-elite catching prospects (Rafael Marchan, Deivy Grullon, Rodolfo Duran) who could be groomed as Realmuto's eventual backup or successor, or perhaps even turned into trade chips if Realmuto ends up having the catcher position on lockdown for first half of the decade.
Six years could end up being a bridge too far for the Phillies, though Realmuto could have some leverage in pointing out the weakness of the projected 2020-21 free agent catching market.  While some decent backstops will be available, none are anywhere near Realmuto's level, and his departure would leave Philadelphia back at square one behind the plate.  For a Phillies team that plans to become a consistent contender and has already shown its willingness to spend, letting arguably the sport's best catcher walk away in free agency would seem like a curious move, especially given the significant package of young talent (Sixto Sanchez, Jorge Alfaro, Will Stewart) the Phils gave up to get Realmuto from Miami in the first place.
Photo courtesy of USA Today Sports Images