Apparently the Astros didn't know everything that was coming in 2017. Their Nov. 20 trade with the Athletics netted them right-hander Brandon Bailey … in exchange for budding outfield star Ramon Laureano.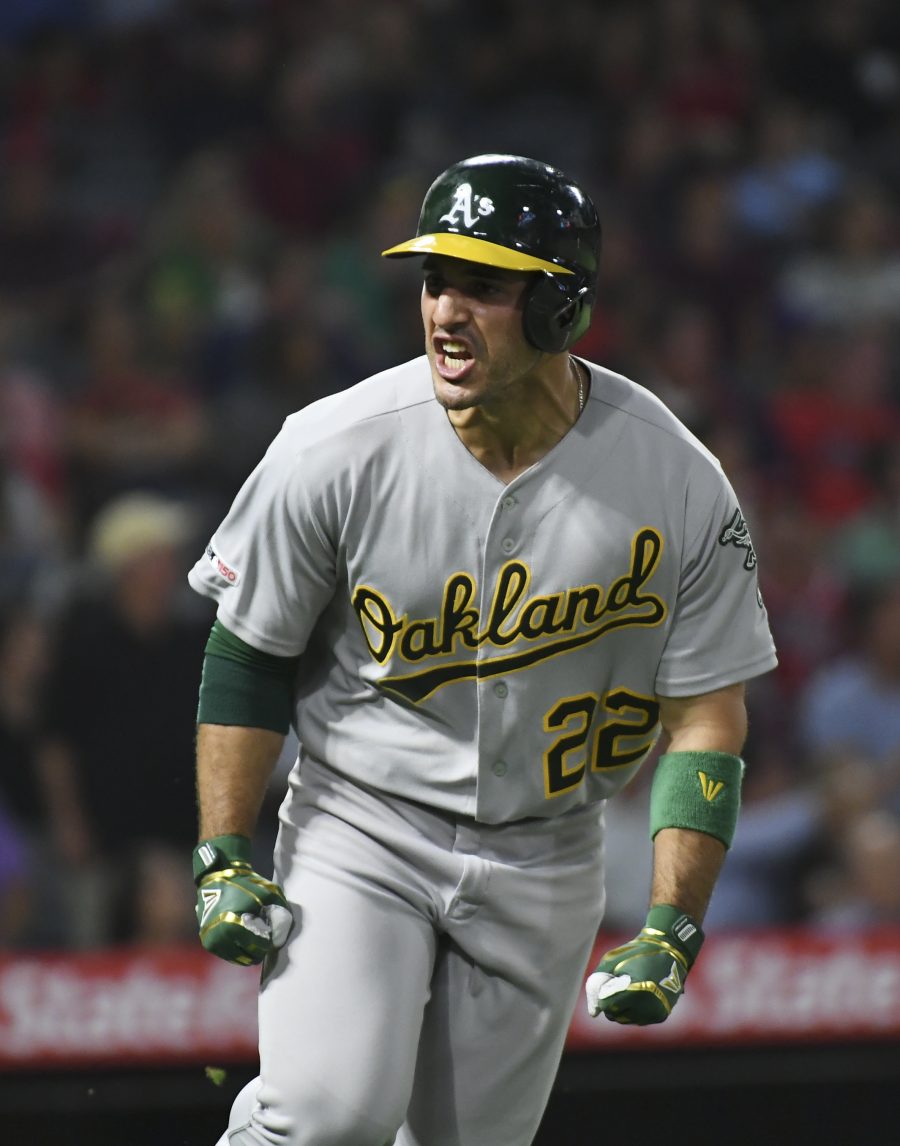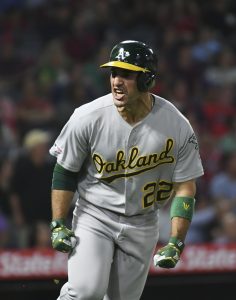 At the time of the swap, it barely drew notice. It certainly didn't seem like any sort of egregious misstep. Laureano had turned in a woeful .227/.298/.369 slash in Double-A that year. He connected on 11 home runs and swiped 24 bags, showing a bit of pop and some speed, but his walk rate was cut in half from its 2016 mark. Scouting reports praised his glovework, but the Astros apparently didn't think his defense was as good as it's proven to be. Former GM Jeff Luhnow admitted to Chandler Rome of the Houston Chronicle last April that the Astros didn't "quite [have] the defense rated as well as it's played in the big leagues," plainly calling the trade "one I'd love to have back."
Laureano's glove in 2019 didn't play out quite as well as it did in 2018 — at least not in the estimation of most metrics. In just 385 innings in 2018, he logged +6 Defensive Runs Saved, a 3.7 Ultimate Zone Rating and +2 Outs Above Average. Those numbers dipped to +3, +0.7 and -5, respectively, in 1041 innings between center field and right field this past season. Even as his overall numbers might've taken a step back, Laureano showed off a cannon from both center and right. In 1426 innings at the MLB level, he's racked up 17 assists — earning every bit of his "Laser Ramon" nickname.
As for his work at the plate, Laureano's 2019 output matched his standout showing from his 2018 debut. Over the life of 481 plate appearances, he turned in a .288/.340/.521 batting line with 24 long balls and 13 stolen bases (in 15 attempts). That was good for a 126 wRC+ that lined up nicely with the 130 mark he posted as a rookie in 2018.
Overall, Laureano has appeared in 171 MLB games and taken 687 plate appearances — just over a full regular season's worth of work. Between his outrageous arm, solid all-around defense, well-regarded baserunning ability and his strong work at the plate, he's been worth 6.0 fWAR and 5.9 bWAR. That trade, considering the club control (through 2024) and low cost of acquisition, stands out as one of the best moves in recent memory for A's executive vice president of baseball operations Billy Beane, GM David Forst and the rest of the Oakland staff.
Speaking of that cost of acquisition, it's worth taking a look at what the Astros did get. The now-25-year-old Bailey is still a prospect of some note — albeit one that the 'Stros almost lost for nothing. Houston opted to leave Bailey unprotected in December's Rule 5 Draft, and the Orioles (headed up by former Astros assistant GM Mike Elias) snagged him with the second overall pick. Baltimore since returned him, but that selection speaks to Bailey's ability in and of itself.
Last year, the right-hander logged a 3.30 ERA in a pitcher-friendly Double-A setting, averaging an even 10 strikeouts against 3.98 walks per nine innings pitched. He's not an elite prospect, but Eric Longenhagen ranked him 30th among Houston farmhands at FanGraphs this winter, labeling him as a potential reliever with a "robust" arsenal. Clearly though, even if Bailey meets or exceeds that ceiling, he has a long way to go before making the Laureano swap look like anything less than a heist.
So, why did Houston move Laureano in the first place? The trade took place just prior to the deadline to set 40-man rosters in advance of the 2017 Rule 5 Draft, and the Astros weren't set on adding Laureano after his aforementioned down year in Double-A. It's a mistake that every club has made in some shape or form, and I'll be the first to say that it's not really fair to look back and make harsh judgments with the benefit of hindsight. That said, Astros decisionmakers have to cringe when they look back at the players they chose to preserve over Laureano.
The Astros themselves actually kept a 40-man roster spot open, which they used to select outfielder-turned-left-hander Anthony Gose from the Rangers in the Rule 5 Draft. Gose never pitched for Houston and wound up back with the Rangers. Preston Tucker was already on the 40-man roster but had posted a 102 wRC+ in Triple-A in 2017 without appearing in a big league game. He was designated for assignment less than a month after trading Laureano (clearing a roster spot for Hector Rondon). Houston also dedicated a 40-man roster spot to backup catcher Juan Centeno, whom they claimed off waivers a few days after trading Laureano.
As for players actually selected to the 40-man roster in protection from the Rule 5 Draft, Houston added lefty Cionel Perez and righty Dean Deetz. The former is still with the team but has yet to establish himself as a regular member of the pitching staff. The latter was hit with an 80-game PED suspension later that offseason and outrighted off the 40-man roster earlier this winter. He's pitched 3 1/3 innings in the Majors.
Both Perez and Deetz were more highly regarded prospect at the time, and no one was labeling the Laureano deal any sort of heist or steal for the A's. The purpose here isn't to look back and say, "How could the Astros have possibly done this?!" but rather to give a tip of the cap to a savvy acquisition from the A's that has not only greatly boosted their own long-term outlook but done so at the expense of a division powerhouse.
Oakland, after all, has Laureano penciled in as its center fielder for the next half decade and figures to reap enormous surplus value from his remaining pre-arb years and early arbitration seasons. For a low-payroll club, that's all the more valuable. The Astros, meanwhile, are set to lose their entire outfield to free agency this winter. Vaunted prospect Kyle Tucker gives them one likely replacement, but it must be particularly difficult to see another would-be outfield cornerstone thriving with their closest competitor for AL West supremacy.