The D-backs are in agreement with Competitive Balance pick Slade Cecconi on a $2,384,900 signing bonus, Jonathan Mayo of MLB.com reports (via Twitter). The University of Miami right-hander's slot value at No. 33 checked in a hair over $2.2MM.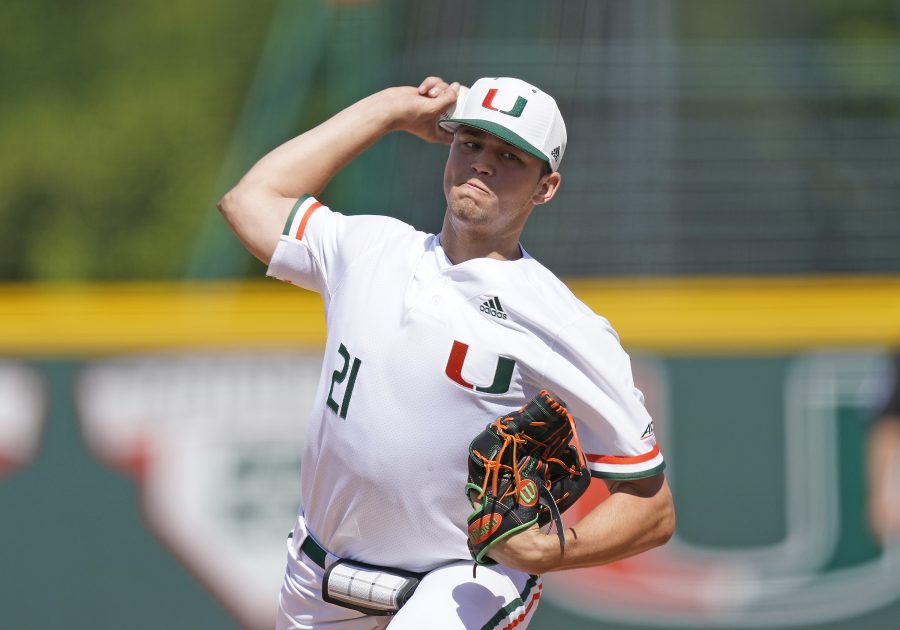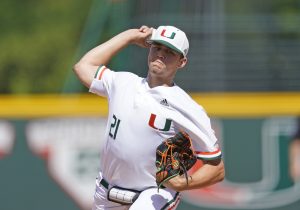 Cecconi, 21, might've been a first-round pick back in '18 had injuries during his senior year of high school and his commitment to Miami not caused clubs to shy away. As a draft-eligible sophomore this time around, he had some additional leverage but will take a slightly over-slot deal rather than looking to reenter what could be a flooded class in 2021.
Virtually all pre-draft rankings pegged Cecconi as a top 50 talent — most placing him right around the No. 33 slot at which he was actually drafted. FanGraphs' Eric Longenhagen was most bullish, ranking him 21st, while Cecconi checked in at No. 30 on Kiley McDaniel's list at ESPN, No. 31 at MLB.com, No. 32 at Baseball America and No. 49 on Keith Law's rankings at The Athletic. Cecconi draws praise for a plus fastball that sits 94-97 mph and a plus slider. There's some debate on whether he'll develop an above-average third offering — he also throws a changeup and cutter — and Law notes that he's struggled at times to maintain his command over full outings as a starter.
The 6'4″, 219-pound Cecconi pitched 101 2/3 innings with Miami between his freshman and shortened sophomore season. In that time, he logged a 4.09 ERA with a 119-to-25 K/BB ratio (10.6 K/9, 2.2 BB/9). With this deal in place, the D-backs have signed all of their picks from the 2020 draft.
Photo courtesy of Miami Athletics/Richard Lewis.