The MLB legacy of the Alou/Rojas family runs deep.  Felipe and Matty Alou made multiple All-Star teams in the 60s, with Jesus joining them on the 1963 Giants for the first all-brother outfield.  Felipe would further his reputation as the longtime manager of the Expos and Giants.  Moises would become an even better MLB player than his father Felipe, racking up six All-Star appearances and MVP votes in seven seasons.  And don't forget Felipe's other son, Luis, who was requested by MLB to use the surname on his birth certificate.  Luis Rojas now serves as manager of the Mets.
Moises' cousin, Mel Rojas, pitched in the Majors in the 90s for the Expos and other clubs, racking up 126 saves in his big league career.  Mel Rojas Jr., however, hasn't yet seen MLB success.  Mel Jr., 31 in May, was drafted by the Pirates in the third round in 2010 as a switch-hitting outfielder out of Wabash Valley College in Mount Caramel, Illinois.  At his MLB prospect peak, Rojas was ranked 23rd among Pirates prospects by Baseball America before the 2011 season.  BA wrote, "Some see him as having five-tool potential, though with no true plus tool, but others see him as a tweener who won't be able to remain in center and may not hit enough for a corner."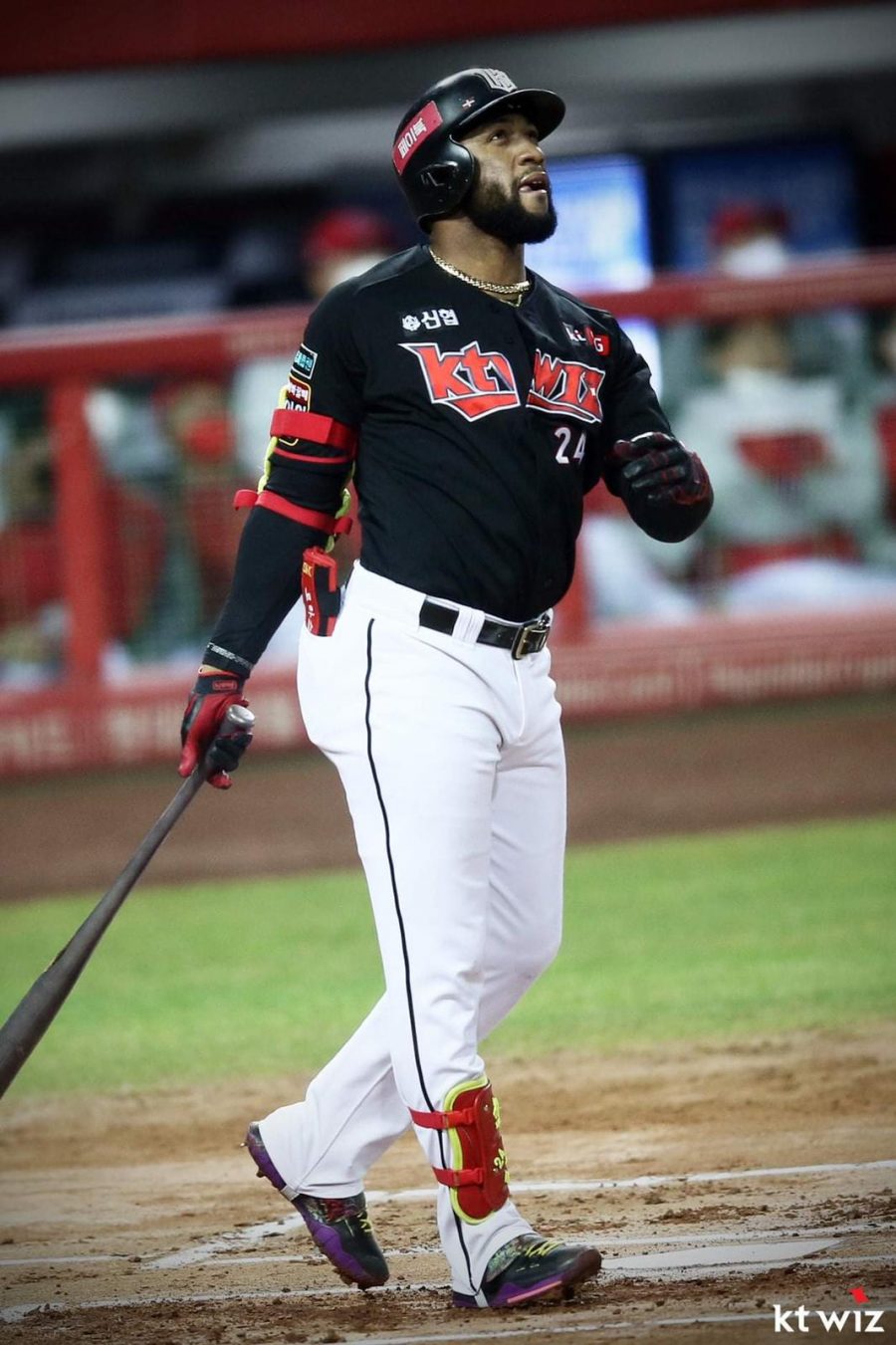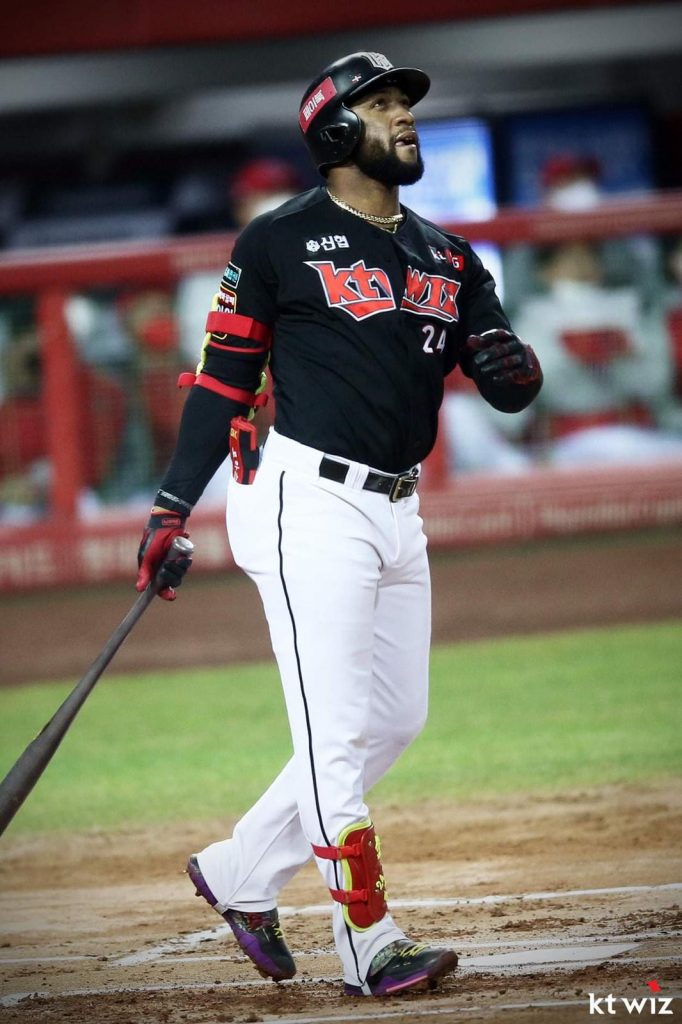 Rojas topped out at Triple-A in the Pirates organization, and was traded to the Braves in 2016 for cash considerations.  In 2017, he decided to reboot his career by signing with a KBO team, the KT Wiz.  After four strong years in Suwon, Rojas is back on the radar for MLB teams.  He appears on track for the KBO MVP award tomorrow after nearly winning the Triple Crown in 2020, boasting a .349/.417/.680 line with 47 home runs and 135 RBI in 628 plate appearances.  Ted Baarda of Sports Info Solutions recently provided a scouting report on Rojas.
Rojas is represented by his cousin Jay Alou, son of Jesus Alou.  Rojas fits best as a right fielder, and would require a Major League deal to return to the United States.  As Rojas said to Kyle Koster of The Big Lead back in July, "If I win the MVP, I'm for sure getting a big-league contract. It would mean everything to me, and I'm not just saying that."  He earned $1.5MM in 2020, and is looking to top that amount.  The Wiz would like to retain him, but Rojas is also drawing interest from three MLB teams as well as three Japanese clubs.
The question is how Rojas' KBO video game numbers would translate to MLB.  Rojas explained the difference in his interview with Koster: "Honestly, it's harder to hit against Koreans than Americans sometimes. The average speed over here is 88-90 mph but it gets there quick and looks faster than it is. They're very sneaky."  Rojas hasn't mashed at the level of Eric Thames, who peaked at a 216 wRC+ in KBO and landed a three-year, $16MM deal with the Brewers four years ago.  Thames has a 113 wRC+ in the Majors since returning, doing most of his damage against right-handed pitching.
When FanGraphs' Dan Szymborski translated Rojas' 2019 KBO season to its MLB equivalency, his .322/.381/.530 line in KBO became .266/.314/.448 in MLB.  That's pretty similar to the work of an Eric Hosmer or Renato Nunez the last couple of seasons, though Rojas upped his game in 2020.  Unlike someone like Thames, Rojas has the ability to play the corner outfield capably, and appears to have the arm for right field.  A low-level MLB deal does seem possible for Rojas, but he'd likely have to wait until after Wednesday's non-tender deadline when teams will have a better picture of who's available.