Right-hander Masahiro Tanaka announced this morning that he will not sign with a Major League team this winter and will instead return to Nippon Professional Baseball's Rakuten Eagles. The Eagles, Tanaka's initial club in professional ball, formally announced a new deal and offered a warm message: "WELCOME HOME our HERO!" It's a two-year contract, according to the Kyodo News. Tanaka, meanwhile, offered a heartfelt thank you to his fans in MLB:
To my beloved fans,

I hope  everybody is keeping safe during these challenging times. I wanted to reach out to you because I have made a decision on where I will play this coming season. I have decided to return to Japan and play for the Rakuten Eagles for the 2021 season. I wanted to make sure and touch base with you, and thank you for all the love and support you have given me for the past 7 seasons. I feel extremely fortunate for having the opportunity to take the field as a member of the New York Yankees, and play in front of all you passionate fans. It has been an honor and a privilege! Thank you so much!
Tanaka initially hinted at a return to Japan in an interview earlier this month, and there's been increasing levels of speculation that he'd do so as the month wore on. When the Yankees re-signed DJ LeMahieu and quickly followed with a deal to sign Corey Kluber for an $11MM guarantee, it immediately became clear that Tanaka wouldn't be returning to the Bronx; the Kluber deal pushed the Yankees right up against the luxury tax threshold — which ownership is unwilling to cross this winter — and even after dumping most of Adam Ottavino's salary the Yankees were still less than $10MM from the barrier. There simply wasn't much of a way for Tanaka to fit into the payroll and for the front office to stick to that apparent luxury tax mandate.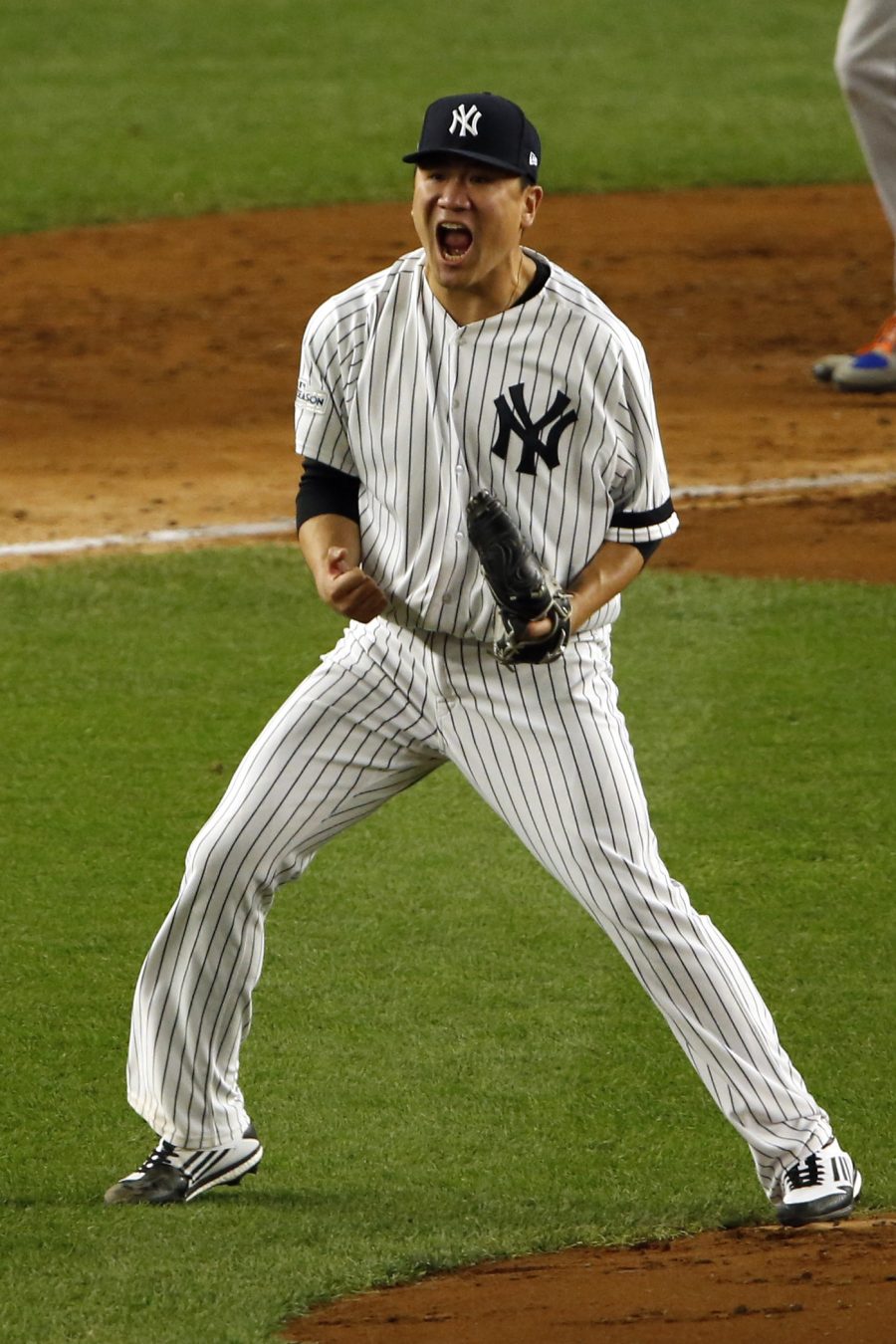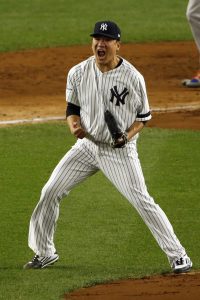 Tanaka's comment about returning to Japan "for the 2021 season" will certainly lead to some speculation about a future MLB return. It's certainly possible, despite the reported two-year nature of the contract. Opt-out provisions were put into Tomoyuki Sugano's four-year deal with the Yomiuri Giants and could certainly be a part of Tanaka's deal with the Eagles. It's worth emphasizing, too, that terms of contracts in Japan are deliberately obfuscated and kept close to the vest. The aforementioned Kyodo News report suggests Tanaka will earn roughly $8.6MM per season, although NPB expert Jim Allen noted in looking at the signing that even that reported sum is "subject to speculation" because of the near impossibility of verifying NPB contracts.
Whether Tanaka plays out the remainder of his career in Japan or again eyes a return to the Major Leagues, there's little denying that his initial seven-year run with the Yankees was a success. Tanaka appeared in 174 games with New York, all but one of them starts, and pitched to a combined 3.74 ERA and 3.62 SIERA while striking out 23.1 percent of his opponents against a tidy 4.8 percent walk rate.
Tanaka sustained a partial tear of his ulnar collateral ligament early in his Yankees tenure and opted for rehab rather than surgery, which proved to be a wise move. While many fans continued to expect Tanaka's elbow to give out due to that injury, Tanaka not only avoided surgery but never again landed on the injured list due to an elbow issue. He had brief IL stints for a hamstring strain, wrist tendinitis, a concussion and a 10-day stint due to shoulder tightness, but Tanaka was a veritable workhorse for the Yankees. From 2016-19, he averaged 30 games per year and six innings per start.
The 2020 season may have seen Tanaka run into some struggles in the postseason, but prior to that he was a lights-out October performer. From 2015-19, Tanaka posted a 1.76 ERA and held opponents to a .216/.258/.474 batting line in 46 playoff innings. Even after being tagged for 11 runs in eight frames in 2020, his overall postseason ERA sits at a strong 3.33.
Tanaka may not have been the ace that some Yankees fans hoped for when he was initially signed to a seven-year, $155MM contract, but he was a durable workhorse who regularly pitched deep into games, rarely was blown out of a start and put together an impressive postseason record in one of the game's toughest divisions. He'll surely receive a hero's welcome in his return to the Eagles — be it virtually or in person — and MLB clubs will keep close tabs on the right-hander in case he ultimately seeks a return to North American ball.