TODAY: Bob Nightengale of USA Today provides the details on Dobnak's extension. He'll make $700K this season, $800K in 2022, $1.5MM in 2023, $2.25MM in 2024, and $3MM in 2025, his final year of initial team control. The three team options will be worth $6MM in 2026, $7MM in 2027, and $8.5MM in 2028 with buyouts of $1MM for 2026 and just $100K for both 2027 and 2028.
MARCH 29: The Minnesota Twins are in agreement with right-hander Randy Dobnak on a five-year, $9.25MM extension, per Jeff Passan of ESPN (via Twitter). The deal includes three club option years with escalators that can bring the total amount up to $29.75MM. The first option year in 2026 will include a $1MM buyout, per MLB.com's Do-Hyoung Park (via Twitter). That leaves $8.25MM to be spread out among the five seasons prior. For each of the three option years, escalators can add up to $1.8MM per season based on innings pitched thresholds.  Dobnak is a client of Gaeta Sports Management.
This definitely rates as somewhat of a surprise, given that Dobnak, 26, will begin the year in the bullpen after spending all of last season in the rotation. While starting the year in a piggyback role might seem like a demotion, the Twins clearly feel compelled enough by Dobnak's performance to guarantee his role in the organization for years to come. Further, with just 1.047 days of service time, he wasn't likely to become arbitration-eligible until 2023.
The Twins, meanwhile, get three additional seasons of optional team control at what are likely to be reasonable rates. Both sides benefit from the financial certainty, though the escalators still provide Dobnak with a path to increasing his future earnings. Importantly, this is likely to be Dobnak's primary source of career earnings: If the Twins choose to buy out the option years, it's not likely to lead to a higher salary elsewhere, and if the Twins don't buyout any of the option years, Dobnak will reach free agency for the first time prior to his age-34 season. Still, given his non-traditional path to professional baseball, it's certainly understandable why a deal like this would appeal to Dobnak.
His rise, after all, certainly qualifies as one of the less likely origin stories in recent season. The Twins signed Dobnak with a mere $500 signing bonus in July 2017 after scouting him exclusively over YouTube, writes the Athletic's Dan Hayes. He supplemented his income by driving for Uber and excelled through the Twins' system despite overwhelming velocity or a knock-out put-away pitch. For a 26-year-old who signed out of independent ball, this deal represents life-changing money.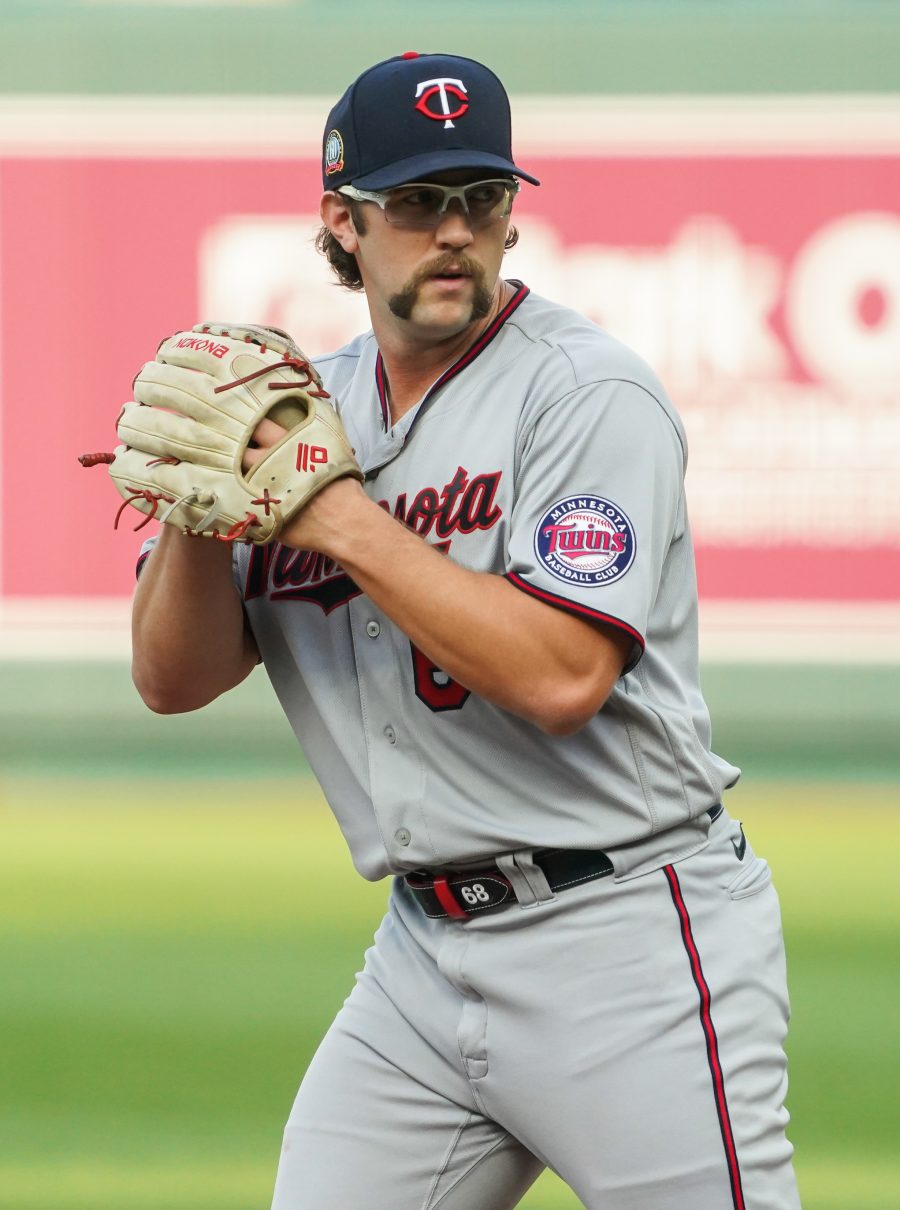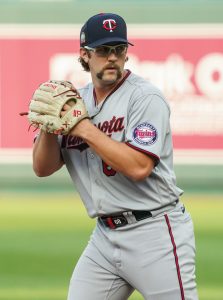 On the hill, suffice it so say that Dobnak has repeatedly overcome his underdog status to provide valuable innings for Minnesota. He was a genuine revelation in making his debut during the 2019 season, posting a 1.59 ERA/3.92 SIERA in five starts and four relief appearances covering 28 1/3 innings. Dobnak's sophomore season had more ups-and-downs, but he still managed a 4.05 ERA/4.56 SIERA in 10 starts covering 46 2/3 innings. In 75 total career innings, Dobnak has achieved an excellent 58.8 percent groundball rate with a similarly-encouraging 5.7 percent walk rate and less-than-thrilling 15.7 percent strikeout rate.
He certainly doesn't fit the mold of today's hurler. His fastball lands in the 31st percentile for velocity and 5th percentile for spin rate. He is in the 13th percentile for whiff rate and fourth percentile by strikeout rate. Nevertheless, he has been better than average at avoiding barrels and coaxing below-average exit velocity while burning worms and avoiding free passes.
The recipe has worked for Dobnak thus far and earned him a long-term home in Minnesota. His four-seam fastball/sinker averaged just 91.4 mph, but strong arm-side run has proved it particularly effective against righties. He re-worked his slider and increased its usage in 2020 to promising results. While he will begin the season in the bullpen, the Twins rotation features a number of veterans with a history of injuries. It's highly unlikely that the Twins won't need to access their depth behind Kenta Maeda, Jose Berrios, Michael Pineda, J.A. Happ, and the oft-injured Matt Shoemaker. Chances are the Twins' mustachioed, bespectacled, newly-wealthy right-hander will be called on for bulk innings in 2021 and beyond.