After picking up shortstop Willy Adames and first baseman Rowdy Tellez in earlier trades, the Brewers have made another addition to the infield. Milwaukee announced the acquisition of All-Star Eduardo Escobar from the Diamondbacks this evening. Catcher Cooper Hummel and infielder Alberto Ciprian are going to the D-Backs in return.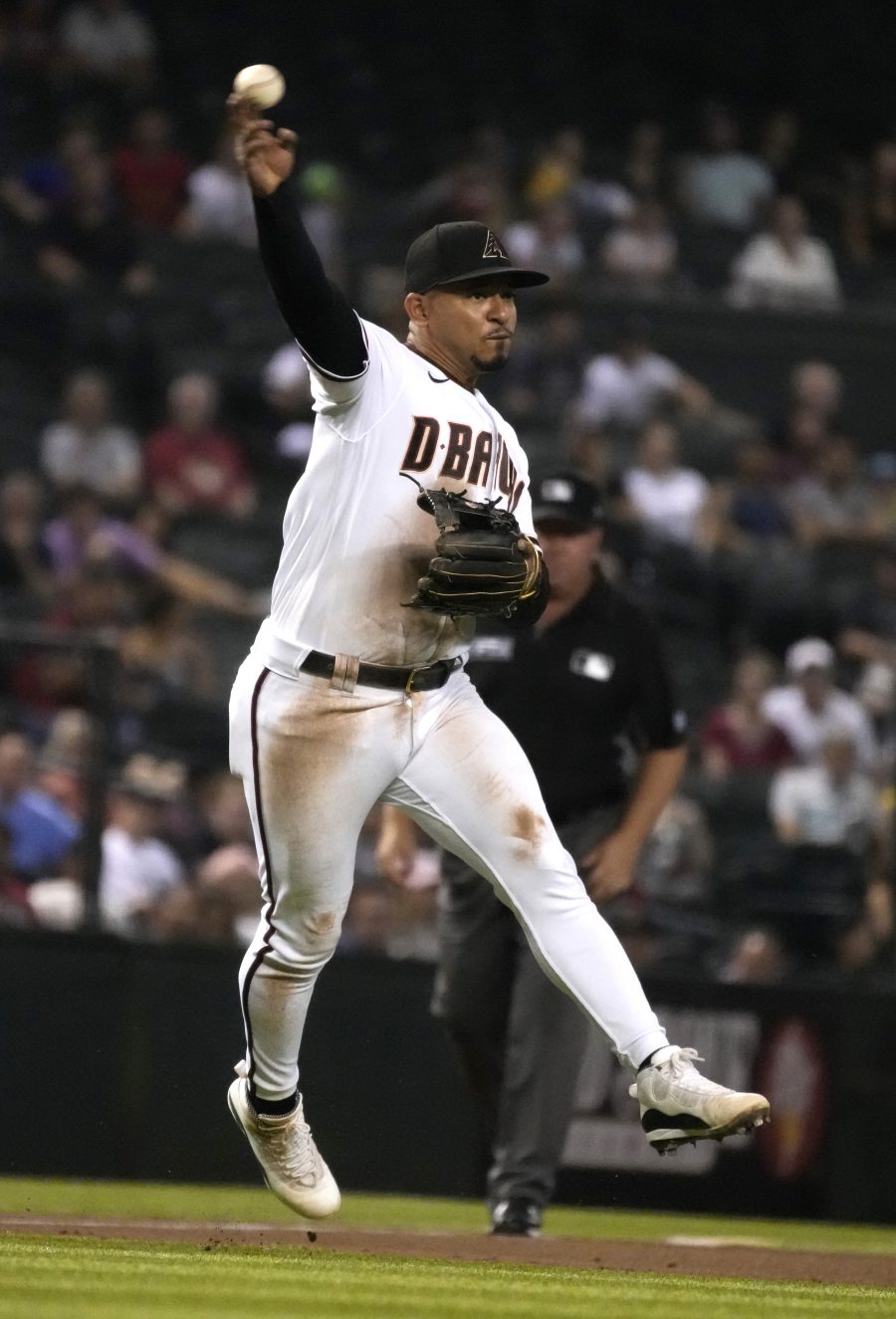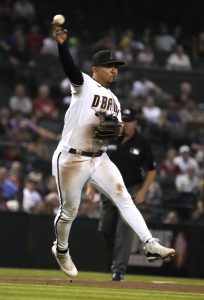 Escobar has been one of the game's most obvious trade candidates for months now. The 32-year-old was an impending free agent on the league's worst team, making him a virtual lock to be moved so long as he performed reasonably well. Escobar has done so, hitting .246/.300/.478 with 22 home runs over an even 400 plate appearances this season. Escobar is making $7.5MM in the final year of his deal, with around $2.8MM still to be paid out. The Brewers are reportedly picking up the entirety of that remaining salary.
The switch-hitting Escobar was a productive player throughout the majority of his time in the desert. He's been an above-average bat in three of the past four years, doing a surprising amount of damage at the dish. In addition to his strong power numbers this season, he popped 35 home runs and slugged .511 back in 2019. Escobar doesn't draw many walks, leading to generally low on-base percentages, but he's also fairly tough to strike out — particularly for a player with a power-focused profile.
While Escobar saw some time at shortstop earlier in his career, he's mostly been limited to third and second base since he's entered his 30's. Advanced defensive metrics have generally pegged him around average at both positions, so he gives the Brew Crew some cover at a couple spots on the infield. He has never played first base in the majors, although it doesn't seem unreasonable to think he could also handle that position given his other experience around the diamond.
Kolten Wong figures to handle most of the workload at second base. He's had a few stints on the injured list this year, though, so it's certainly reasonable for the front office to look to build depth at the position. Luis Urías has played fairly well at third base, but Escobar could also work in there and at first. There's not necessarily a clear need on the Milwaukee infield, but there's enough broad opportunity around Adames that manager Craig Counsell should have no trouble finding at-bats for Escobar.
In addition to salary relief, the D-Backs add a pair of young players to the organization, one of whom could be a big league option this season. Hummel has spent the entire campaign with Triple-A Nashville, hitting .254/.435/.508 with six home runs and a massive 24.4% walk rate against a solid 15.5% strikeout percentage.
A former 18th-round pick, Hummel has mashed throughout his entire minor league tenure. Nevertheless, the 26-year-old was left unprotected for and went unselected in last winter's Rule 5 draft. That seems largely due to trepidation about his receiving ability behind the plate. Hummel has seen a good bit of time at first base and in the corner outfield throughout his professional career, and Kiley McDaniel of ESPN suggests he's unlikely to be a viable regular defensive catcher unless MLB adopts an automatic strike zone (thereby negating the value of a catcher's pitch framing ability).
Even if Hummel isn't a future regular catcher, he seems likely to get a shot as an offense-first utility option before long. He'll be eligible for the Rule 5 draft again this winter if not selected to the 40-man roster. He doesn't have much more to prove against minor league pitching, so the D-Backs front office seems likely to give him a look soon enough.
While Hummel could be at Chase Field in 2021, Ciprian's years away from the big leagues. The 18-year-old has made his professional debut in the Dominican Summer League this season. Ciprian signed with Milwaukee during the 2019-20 international signing period for $500K. Ben Badler of Baseball America wrote at the time that above-average raw power was the right-handed hitting third baseman's most impressive tool.
Robert Murray of FanSided was first to report the Diamondbacks and Brewers had agreed upon a trade. Jon Heyman of MLB Network reported Escobar was involved. Steve Gilbert of MLB.com reported the D-Backs were receiving two players. Jeff Passan of ESPN reported Hummel's inclusion, while Zach Buchanan of the Athletic was first to report Ciprian's involvement. Nick Piecoro of the Arizona Republic reported the Brewers were assuming all of Escobar's remaining salary.