The Red Sox announced they've agreed to a two-year contract extension with closer Matt Barnes. The deal also contains a club option covering the 2024 campaign.
Barnes will play out the remainder of this season on the $4.5MM deal he signed last winter to avoid arbitration. He'll receive a $1.75MM signing bonus, followed by successive salaries of $7.25MM and $7.5MM in 2022 and 2023. The option is priced at $8MM (with a $2.25MM buyout) and can escalate by a maximum of $2MM based upon Barnes' games finished totals over the coming years. Overall, it's an $18.75MM guarantee for the ISE Baseball client that can max out at $26.5MM if he hits all the escalators and the Red Sox exercise the option. The average annual value (calculated for luxury tax purposes) checks in at $9.375MM.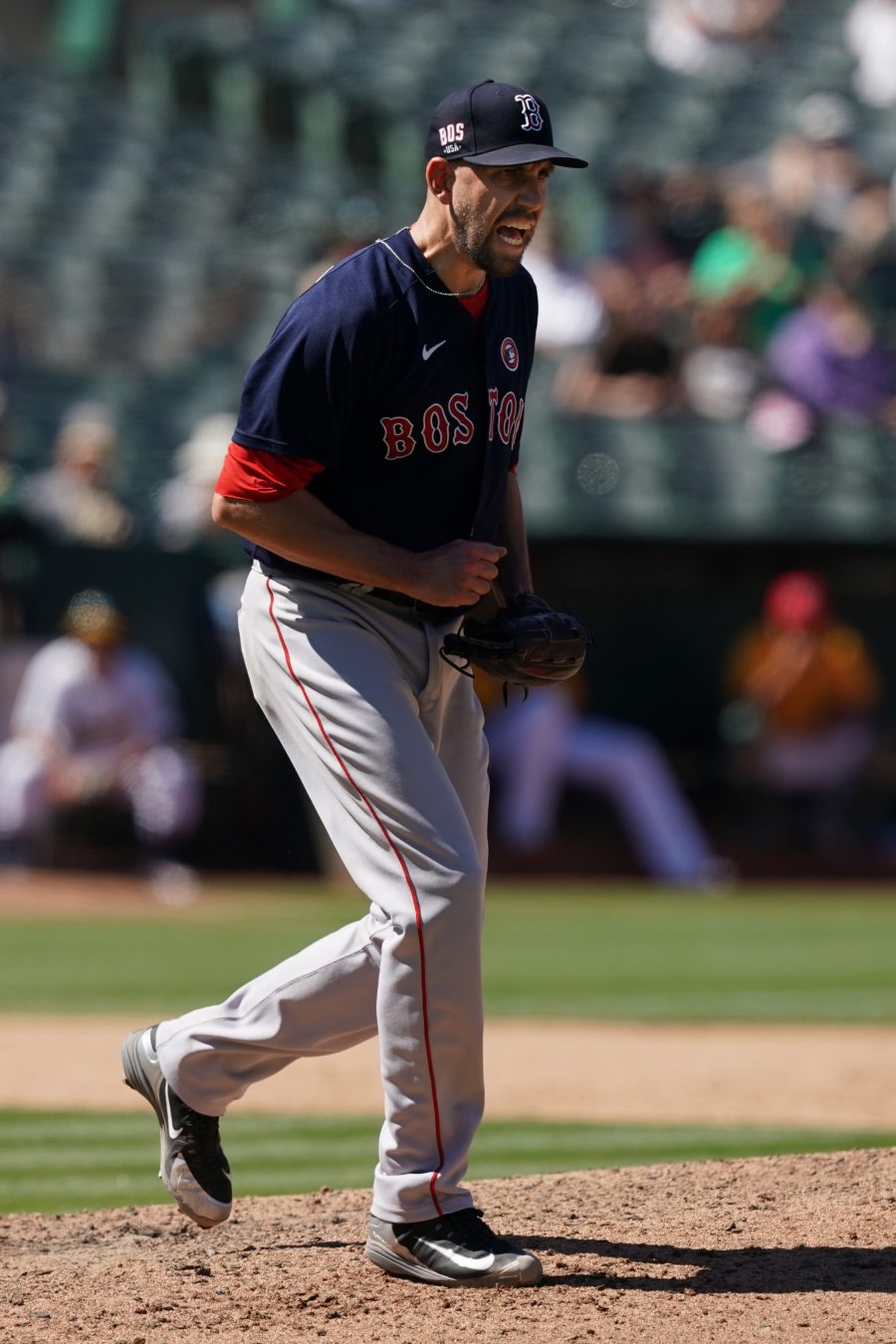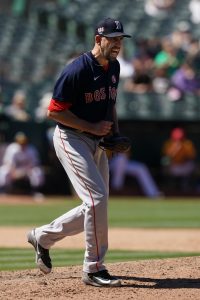 The extension removes arguably the top impending free agent reliever from next winter's market. Barnes has generally been a solid late-inning arm, but he's taken his game to a new level in 2021. The right-hander has worked to a sterling 2.68 ERA across 37 innings, and his peripherals are even more impressive.
Barnes has always been a premier strikeout pitcher, but his 44.6% strikeout percentage is easily a career-high. He's walking opponents at a 7.2% clip, which would also be a personal best if he sustains it over a full season. The right-hander is throwing first-pitch strikes at a career-best rate, positioning himself well to coax hitters to chase pitches outside the zone deeper into plate appearances. That's particularly critical for Barnes, who struggled with free passes from 2018-20.
Altogether, Barnes has been among the top late-inning arms in the league this season. Among relievers with at least twenty innings pitched, only Josh Hader and Craig Kimbrel have higher strikeout rates. Liam Hendriks and Kimbrel are the only pitchers with better strikeout/walk rate differentials than Barnes' 37.4 percentage-point gap. Hendriks is the only reliever with a better SIERA than Barnes' 1.73 mark, and the Red Sox righty's 16.3% swinging strike rate is among the top 15. Barnes has deservedly earned his first career All-Star nod in 2021.
That level of dominance makes it a bit surprising he agreed to a two-year extension just a few months before reaching free agency for the first time. Hendriks, last winter's top free agent reliever, landed a four-year, $54MM deal from the White Sox despite being a few months older than Barnes will be this offseason. Hendriks was coming off a two-year run of excellence, while Barnes has only been pitching at an elite level for a few months following a career of solid but not incredible production. It would've been a surprise to see Barnes match Hendriks' deal because of that slightly lesser track record, but he still seemed a strong candidate to secure a three-year pact on the open market.
Of course, a player's desire to reach free agency and search for the loftiest guarantee varies person-to-person. Barnes is a New England native who attended college at the University of Connecticut. He's been a member of the Red Sox organization since he was selected in the first round a decade ago, and he's spoken about his amenability to locking in a long-term deal a few times over the past eight months. Barnes' affinity for the organization no doubt played a significant role in his passing up an opportunity to hear from other clubs this winter.
It's easy to see the appeal for the Red Sox. They'll lock in a key component of their bullpen for at least two more seasons, with the potential to keep him in the fold for a third year. If Barnes can sustain most or all of his current breakout form, they'd have an elite back-end option for manager Alex Cora at bargain prices. Even if Barnes regresses and pitches at his previous levels, the terms of the extension wouldn't look all that unreasonable. It's an affordable opportunity for the Red Sox to keep around a long-tenured, productive member of the organization who looks to have taken his game to new heights this year.
Alex Speier of the Boston Globe first reported that the sides were nearing agreement on a two-year deal with a 2024 option. Speier was also first to report the financial breakdown.