The White Sox and Lance Lynn have agreed to a two-year, $38MM extension with a third-year club option that could keep Lynn in Chicago through the 2024 season, the team announced.
The White Sox' acquisition of Lynn this past winter has thus far proved worthwhile. As you may recall, last December 8th, Chicago sent right-hander Dane Dunning and lefty Avery Weems to the Rangers in exchange for Lynn, who was scheduled to hit free agency after 2021. Dunning has proved himself a capable rotation arm, and on a strict measure of value, it's possible to give the "trade win" to Texas. Dunning, after all, has produced 1.1 rWAR, and the Rangers maintain control for another five seasons, not to mention six years of control for Weems, should he reach his potential.
In actuality, the deal speaks to the changing needs of franchises moving in different directions. The White Sox are no doubt thrilled with their return, not only because Lynn has produced 3.4 rWAR while making the second All-Star game of his career, but because of the peripheral benefits that came with upgrading from Dunning to Lynn. Lynn's track record brought a slimmer margin for error, he brings a veteran presence to the clubhouse, familiarity with manager Tony La Russa, and the fiery, chip-on-the-shoulder quality that's long been a staple of South Side baseball.
Sure enough, the 34-year-old has found a home in Chicago, where he'll now stay through at least the 2023 season. After making $9.33MM this year in the final season of the three-year, $30MM deal he signed with Texas prior to 2019, Lynn will make $18.5MM in each of the next two seasons.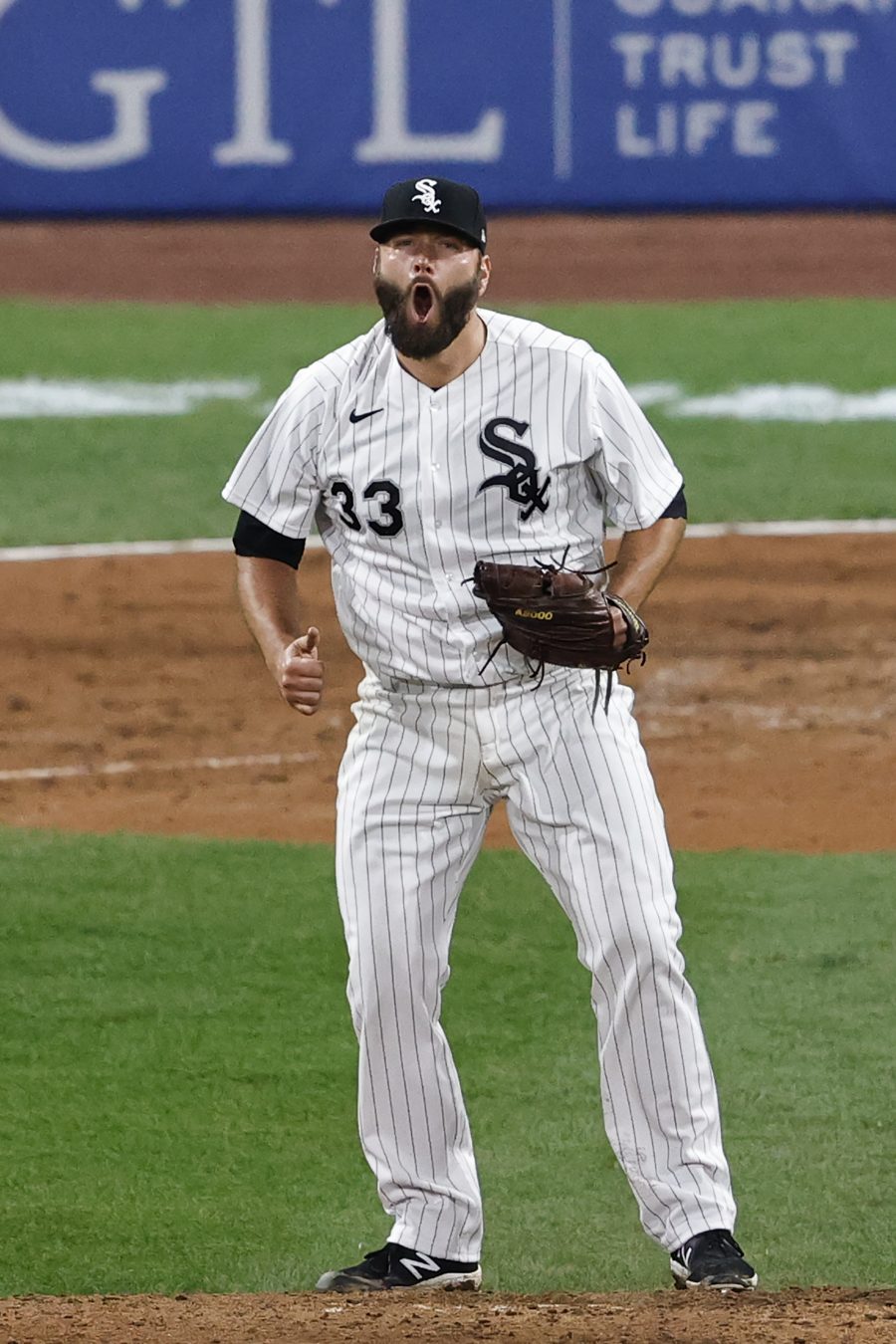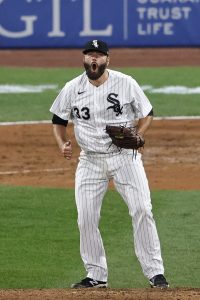 The White Sox hold an $18MM option for 2024 that includes a $1MM buyout, per MLB.com's Scott Merkin (via Twitter). There are bonuses, as well, should Lynn finish in the top-3 for Cy Young voting, adds MLB Networks Jon Heyman (via Twitter). Though Lynn has never been a top-3 finisher for the award, he has finished in the top-6 in each of the past two seasons.
Lynn's 94 mph heater is where its been the past couple of seasons, though he's dropped its usage from around 50 percent to 43.1 percent. The cutter has picked up the slack, going from 22.2 percent usage last year to 32.2 percent this season. Interestingly, Lynn sticks almost entirely to the fastball, cutter, sinker mix, only rarely turning to a change-up or more traditional curve/slider like he threw in his youth.
The cutter has taken over as a go-to put away pitch for Lynn. Opponents are hitting just .183 with a .295 xSLG against his 88.5 mph cutter. In terms of the bottom line results, however, Lynn has been just about the same guy in Chicago that he was in Texas: he pounds the zone (44.1 Zone%), plays to contact with a below-average 26.5 CSW%, all while coaxing batters to swing the bat (72.7 Z-Swing%, 49.4 Swing% — both marks being above-average), despite just an average ability to get batters to chase outside the zone (30.9 O-Swing%). All in all, he's posted a 1.99 ERA/3.20 FIP in 16 starts covering 90 2/3 innings.
Securing Lynn keeps another member of Chicago's impressive core in place. Carlos Rodon is the only member of the rotation not currently signed through next season. The White Sox control Dallas Keuchel and Lucas Giolito through 2023 and Dylan Cease through 2025. No matter what happens with Rodon now, the White Sox should feel secure about their rotation moving into next season.
The White Sox have been wisely proactive about signing their young core to extensions. Yoan Moncada is under contract through 2024, Eloy Jimenez and Aaron Bummer through 2026, and Luis Robert through 2027. Free agent signings Liam Hendriks and Yasmani Grandal also have contracts that run through 2024 and 2023, respectively. Other young talents like Nick Madrigal, Andrew Vaughn, Michael Kopech and Codi Heuer have yet to even begin the arbitration process.
Securing Lynn, however, was arguably the most important item on GM Rick Hahn's agenda. Even still, the White Sox should have financial flexibility moving forward. Their luxury tax payroll for 2022 projects to be around $145MM, still well below this season's $170MM mark. They have just $106MM against the tax on the books for 2023. Those numbers will go up with arbitration raises for Giolito, Evan Marshall and Adam Engel, but not so much as to seriously hinder Chicago's flexibility, should they want to expand their payroll further while still avoiding the tax.
Those raises, however, will be enough to bring their cash payroll in 2022 already beyond the $133MM they have on the books this season. With Lynn's extension now in place, the White Sox cash payroll for 2022 sits around $127MM before those arbitration raises. Still, given Chicago's market and the aggressiveness they've shown to build this contender, they should still have room to grow.