TODAY: Cruz's promotion has been officially announced by the Pirates.  Right-hander Tanner Anderson has been placed on the 10-day IL due to a right foot contusion.
OCTOBER 1: The Pirates are planning to promote shortstop prospect Oneil Cruz to make his major league debut, reports Héctor Gómez of Z101 (Twitter link). The 22-year-old checked in as the game's #50 overall farmhand on Baseball America's midseason update. Cruz is already on the 40-man roster.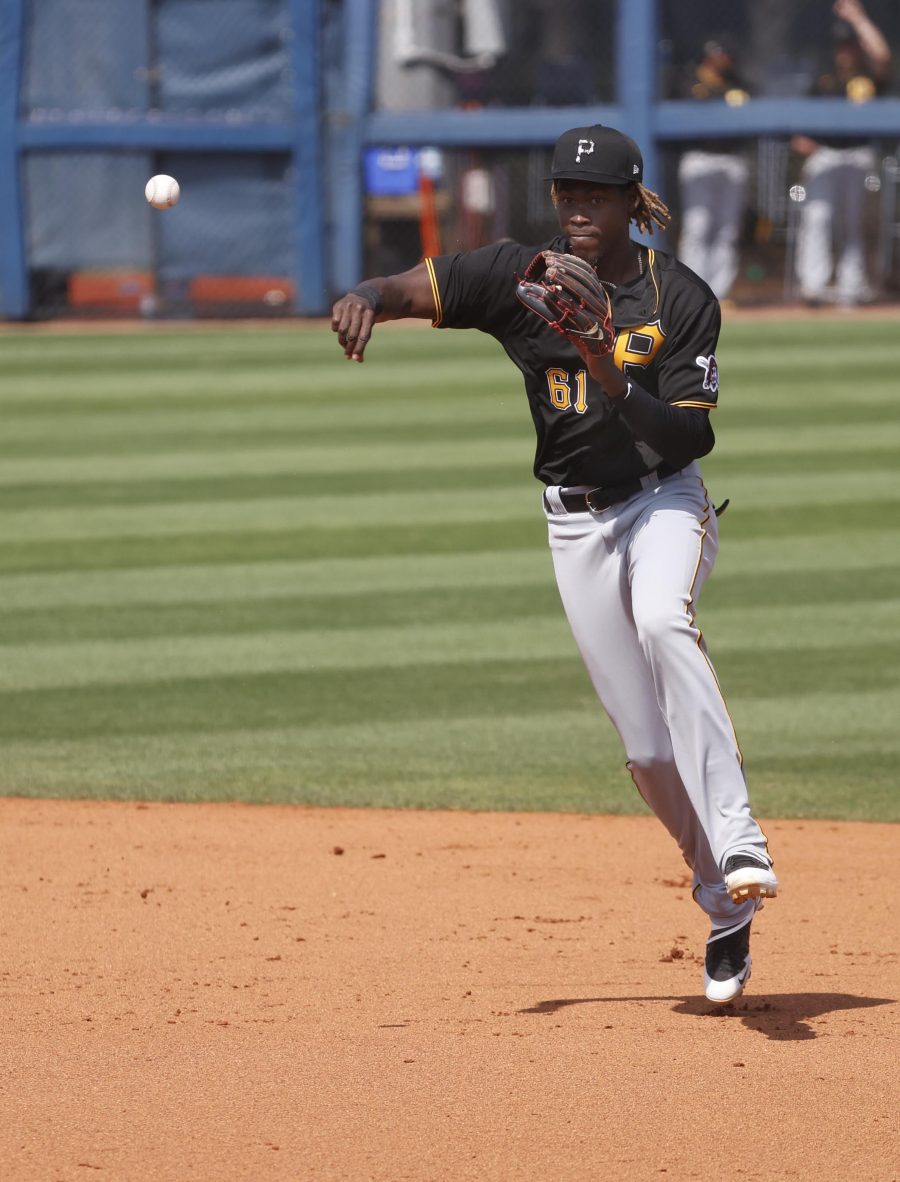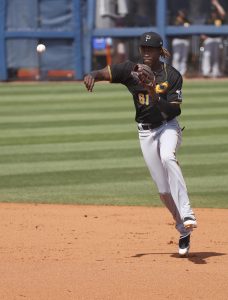 Cruz signed with the Dodgers out of the Dominican Republic over the 2015-16 international signing period. Los Angeles included Cruz, who was then in Low-A, as part of a package headed to Pittsburgh for Tony Watson at the 2017 trade deadline. The left-handed hitter has spent the past four years climbing the minor league ranks, moving fairly slowly but posting big numbers at every level.
In 2018, Cruz hit .286/.343/.488 while spending the entire season at Low-A. He split the 2019 campaign between High-A and Double-A and was added to the 40-man roster that offseason to keep him from selection in the Rule 5 draft. Last year's canceled minor league season obviously cost Cruz the chance to play in games, although he was part of the Bucs' alternate training site group.
As Cruz has aged, he's continued to fill out one of the bigger frames in affiliated ball. The 22-year-old is now listed at 6'7″, 210 pounds, and he'll soon become the tallest shortstop in major league history. That atypical profile has led to some concern among prospect evaluators he'd eventually have to move off the position, but he's worked there exclusively in the minors this year and has continued to hold his own. In their midseason report, BA pegged Cruz as a capable defender, and evaluators credit him with one of the better arms in the minor leagues. There's still some sentiment he could wind up moving into the outfield eventually, but it seems he'll at least get an opportunity to first try and stick on the left side of the infield.
While there may be some questions about his long-term defensive home, there's no debate concerning Cruz's power potential. His exceptional size and athleticism leads to some of the game's biggest power projection, with Eric Longenhagen of FanGraphs grading his raw power as a future 80 on the 20-80 scouting scale. BA, meanwhile, pegs his power potential at a 70 on the same scale.
Cruz's size has led to some trepidation about his ability to consistently make contact. Longer-levered players can sometimes have trouble synchronizing their swing mechanics, and Cruz indeed had some alarming strikeout numbers early in his minor league career. As he's climbed the ladder, he's ironed out those issues significantly. Cruz has taken 302 plate appearances between Double-A and Triple-A this season, hitting .310/.375/.594 with seventeen home runs and a 22.8% strikeout rate that's right in line with this year's major league average.
With Cruz performing at a high level on both sides of the ball, the Pirates will give him a two-game cameo to close out the season. He can still be optioned to the minors in one more season, and he's only played in six career Triple-A games. It's certainly possible he starts next season back in the upper minors, whether for developmental or service time reasons. (Barring a change to the current service time structure in the upcoming collective bargaining agreement, the Pirates would only have to keep Cruz in the minors for a couple weeks to delay his path to free agency by an additional season). But whatever long-term plans the organization has, they'll reward his consistently strong performance with his first big league call to close out this season, giving fans a glimpse at one of the most exciting young players in the organization in the process.