Brandon Belt is staying in San Francisco, as the MLB Players Association announced this evening that he has chosen to accept the Giants' qualifying offer. He'll play next season on an $18.4MM salary.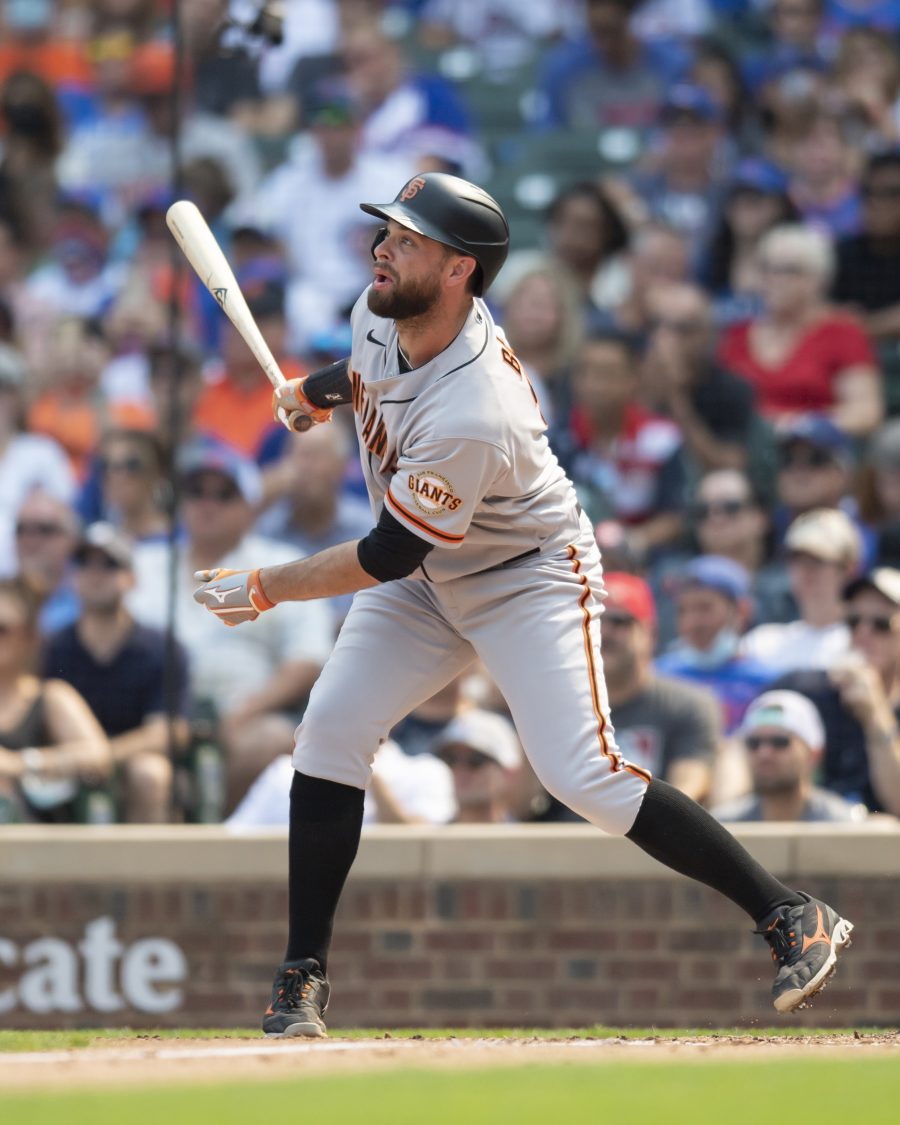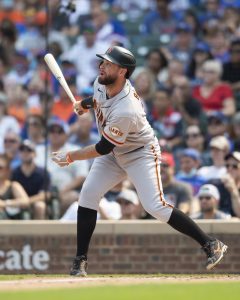 Belt has spent his entire career in black and orange, first joining the organization when they selected him in the 2009 draft. The left-handed hitter was in the big leagues by 2011, and he's spent the past decade as the Giants' primary first baseman. He signed a long-term extension in April 2016 to guarantee he'd spend at least his first eleven major league seasons in the Bay Area, and he's now set to return for a twelfth.
This offseason would've been presented Belt with his first opportunity to test free agency. After ten days for he and his representatives at Excel Sports Management to explore the market, he's decided to forego that possibility. Instead, he'll return to a franchise and city with which he's clearly comfortable on a strong one-year pact. The current collective bargaining agreement prohibits teams from tagging a player with a QO more than once in his career. Assuming no changes to that provision in the next CBA, Belt is on track to hit free agency next winter without draft pick compensation attached.
That'd only be necessary, of course, if Belt and the Giants don't agree on another long-term deal within the next twelve months. Players and teams are free to negotiate an extension even after a player accepts the QO. That's not common, but it's also not unheard of. Over the 2019-20 offseason, the White Sox and José Abreu lined up on a three-year deal just eight days after Abreu had accepted Chicago's qualifying offer. Belt's reps have recently discussed the possibility of a multi-year pact, and today's development wouldn't foreclose them continuing to do so.
Regardless of whether a long-term deal gets done, the Giants are surely thrilled to welcome Belt back in 2022. Not only is he a respected member of the organization, he's coming off perhaps the best two-year stretch of his career. Going back to the start of 2020, the 33-year-old owns a .285/.393/.595 line with 38 home runs across 560 trips to the plate. Among those with 500+ plate appearances, only Juan Soto and Bryce Harper have topped Belt's offensive output, by measure of wRC+.
As he has throughout his career, Belt has backed up that bottom line production with elite batted ball metrics. He's been in the top six percent of the league in each of the past two seasons in Statcast's barrel rate — essentially how often he makes hard contact at the optimal angle for extra-base impact. His overall hard contact rate and average exit velocity are also above par. And Belt gets to that authoritative contact without selling out for power. His 24.8% strikeout rate over the past two seasons is only a tick higher than the league average, while he's drawn walks in a fantastic 13.9% of his appearances in the batter's box.
While there's little question about Belt's status as an impact middle-of-the-order presence, his profile isn't without red flags. Because he signed a mid-career extension, his first trip to the open market was set to come in advance of his age-34 campaign. Teams have become increasingly reluctant to dole out lofty multi-year deals for players through their mid-30's, and that's especially true of defensively-limited boppers. And while Belt has been great when healthy, he's also been dinged up fairly frequently throughout his career.
Since emerging as a regular in 2012, Belt has only topped 500 plate appearances in four seasons. He's dealt with repeated concussion issues in the past, and he's gone on the injured list four times within the last two years alone. None of those issues resulted in long-term absences during the season, but Belt underwent right heel surgery last offseason and wasn't able to partake in the Giants' NL Division Series in 2021 after fracturing his left thumb on a hit-by-pitch in late September.
Between his age, position and injury history, Belt apparently wasn't generating such interest over the past ten days that he felt compelled to pass up on a strong one-year offer. He'll return to the middle of the order on a Giants team that'll enter the season with astronomical expectations after winning a franchise-record 107 games. He'll be joined by fellow franchise mainstay Brandon Crawford, but the club will have their work cut out for them in replacing the production and presence of Buster Posey, after the likely future Hall of Famer announced his retirement two weeks ago.
Belt's return adds $18.4MM to the 2022 books, but that's well within their range of comfortability. The front office was content with the possibility of Belt returning at that price when they made the QO, with good reason. Even after factoring in Belt's return, San Francisco has just $97MM in estimated commitments, according to Jason Martinez of Roster Resource. That's well shy of the franchise's $200MM heights, leaving plenty of room for president of baseball operations Farhan Zaidi and his staff to add to a roster that's facing the potential departure of four-fifths of its 2021 starting rotation.
Joel Sherman of the New York Post first reported the news.
Image courtesy of USA Today Sports.