Nov. 7: The Cubs have announced that they have officially picked up Miley's option, securing his services for the 2022 campaign.
Nov. 5: The Cubs announced Friday that they've claimed left-hander Wade Miley off waivers from the Reds. Cincinnati general manager Nick Krall said just two days ago the the team needed to "align our payroll to our resources," and the surprising decision to waive Miley, who has an eminently reasonable $10MM club option for the 2022 season, further foreshadows the team's direction this offseason.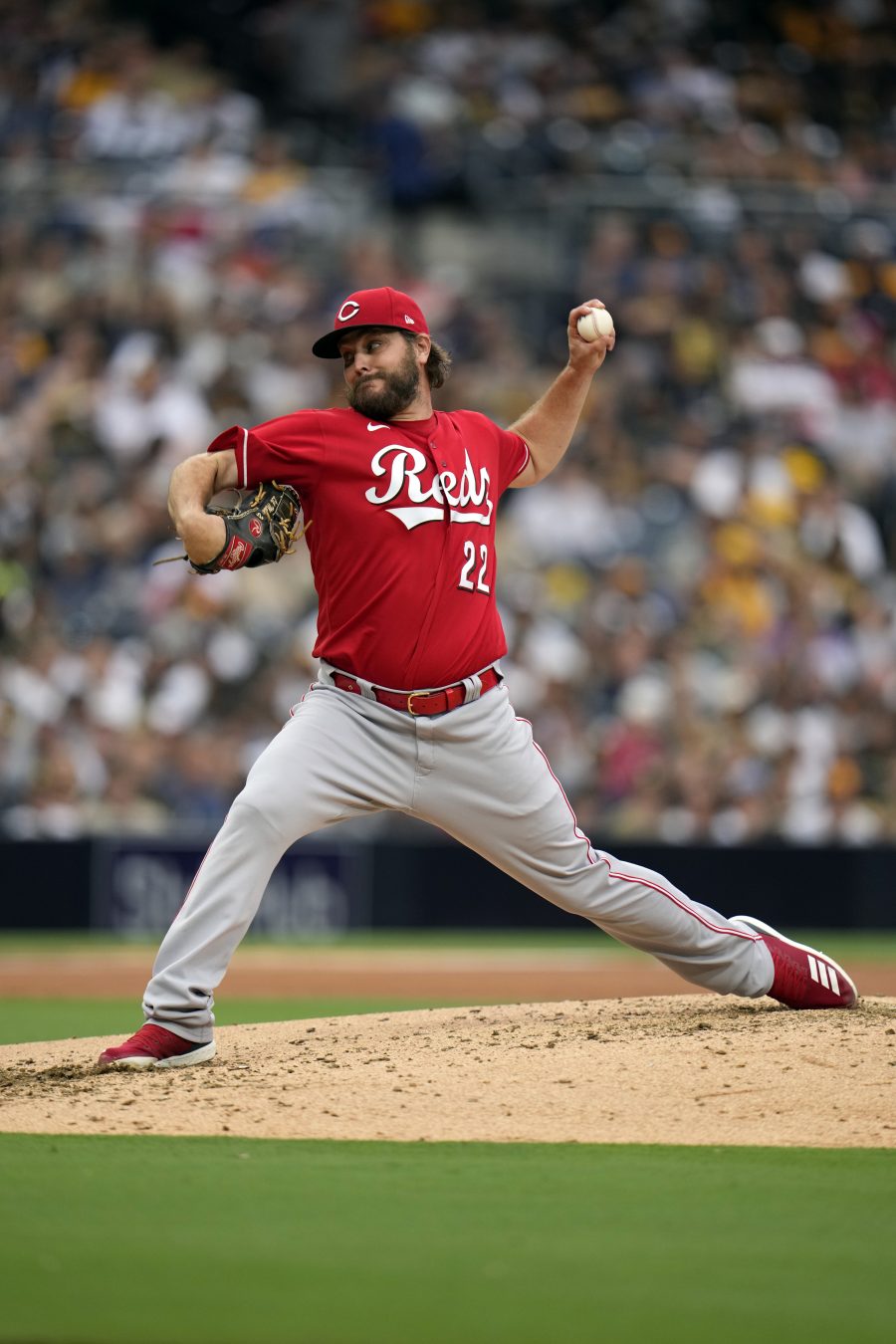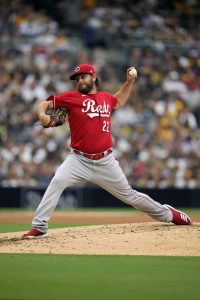 By placing Miley on waivers rather than declining his option, the Reds spared themselves a $1MM buyout (while also strengthening a division-rival club's rotation). Given the fact that Miley was claimed at that $10MM price point, it stands to reason that the Reds could have exercised the option and found a trade partner later in the offseason.
Krall tells reporters that he explored the market for Miley over the past couple of weeks and found no interest (Twitter link via the Cincinnati Enquirer's Bobby Nightengale). That said, we saw last offseason that Brad Hand went unclaimed on waivers at $10MM, only to eventually land a $10.5MM guarantee in free agency. It's certainly plausible (if not likely, based on the Cubs claiming Miley with the No. 7 waiver priority) that a team would have eventually shown interest once the option was exercised. However, it seems the ownership wanted no part of either paying the buyout on the option, paying down any of Miley's would-be salary, or simply being "stuck" with a $10MM left-hander who pitched 163 innings of 3.37 ERA ball in 2021.
It's the second straight season that the Reds are signaling a clear intention to reduce payroll. The Reds' $126MM Opening Day mark in 2019 took the team to a new franchise-record, and ownership committed to an even larger sum in advance of the 2020 season, when the Reds would've had a payroll north of $150MM were it not for the Covid-19 shutdown and the eventual prorating of salaries.
Last offseason was punctuated by a series of Reds moves designed to reduce expenditures, most notably dumping Raisel Iglesias' salary on the Angels and non-tendering both Archie Bradley and Curt Casali. The Reds spoke of "reallocating" those resources at the time of those moves but largely sat out the free-agent market despite needs at shortstop and (due to the Iglesias/Bradley decisions) in the bullpen. The early-offseason decisions to waive Miley and trade catcher Tucker Barnhart (who had a club option of his own) pair with Krall's comments to date to portend a rough winter for Reds fans.
With Miley now out of the rotation in Cincinnati, starting roles will fall to Sonny Gray, Luis Castillo, Tyler Mahle and Vladimir Gutierrez. Krall listed lefty Reiver Sanmartin and prospects Nick Lodolo and Hunter Greene as candidates for the fifth spot in the rotation (Twitter link via C. Trent Rosecrans of The Athletic), at least indirectly suggests the team will first look inward to replace Miley's innings. Of course, given the mounting context associated with these moves, it stands to reason that any of Gray, Castillo or Mahle could be moved this offseason.
As for the Cubs, the sudden acquisition of Miley no doubt qualifies as a highly unexpected but extremely welcome surprise to begin their offseason dealings. President of baseball operations Jed Hoyer has made no secret that the team will seek out veteran innings this winter, and Miley provides just that in bulk — at a highly affordable rate. While the lefty's career looked to be on the downswing back in 2016-17, he's enjoyed a stark turnaround over the past several seasons, culminating in a brilliant 2021 showing.
Since signing a minor league deal with the Brewers in 2018, Miley has amassed 425 1/3 innings of 3.53 ERA ball with three different clubs. He carries a below-average 18% strikeout rate in that time but a solid 8% walk rate and a well above-average 50.2% ground-ball rate. This past season was his best since way back in 2012. Miley's 163 frames ranked 37th among the 909 players who pitched in the Majors this season, and that 3.37 ERA ranked 18th among qualified hurlers. His 49.8% ground-ball rate, meanwhile, ranked 10th.
The Cubs lacked any real form of certainty beyond Kyle Hendricks and, to a lesser extent, Alec Mills in next year's rotation. Miley joins Hendricks as veteran anchor pair with the less-established Mills and younger arms like Adbert Alzolay, Justin Steele, Keegan Thompson and Brailyn Marquez. It's quite likely that Hoyer & Co. will remain in the market for additional rotation help this winter, but securing Miley this early on affords both cost certainty and the luxury to perhaps pursue a younger free agent with a bit of upside.