The Dodgers have added a late-game option to the bullpen, announcing a one-year guarantee with free agent reliever Daniel Hudson on Tuesday. It's reportedly a $7MM guarantee for the Jet Sports Management client, which takes the form of a $6MM salary and at least a $1MM buyout on a 2023 club option valued at $6.5MM. That club option will increase by $100K increments if he finishes 30, 35, 40, 45, and 50 games in 2022, for a total of $500K in potential incentives.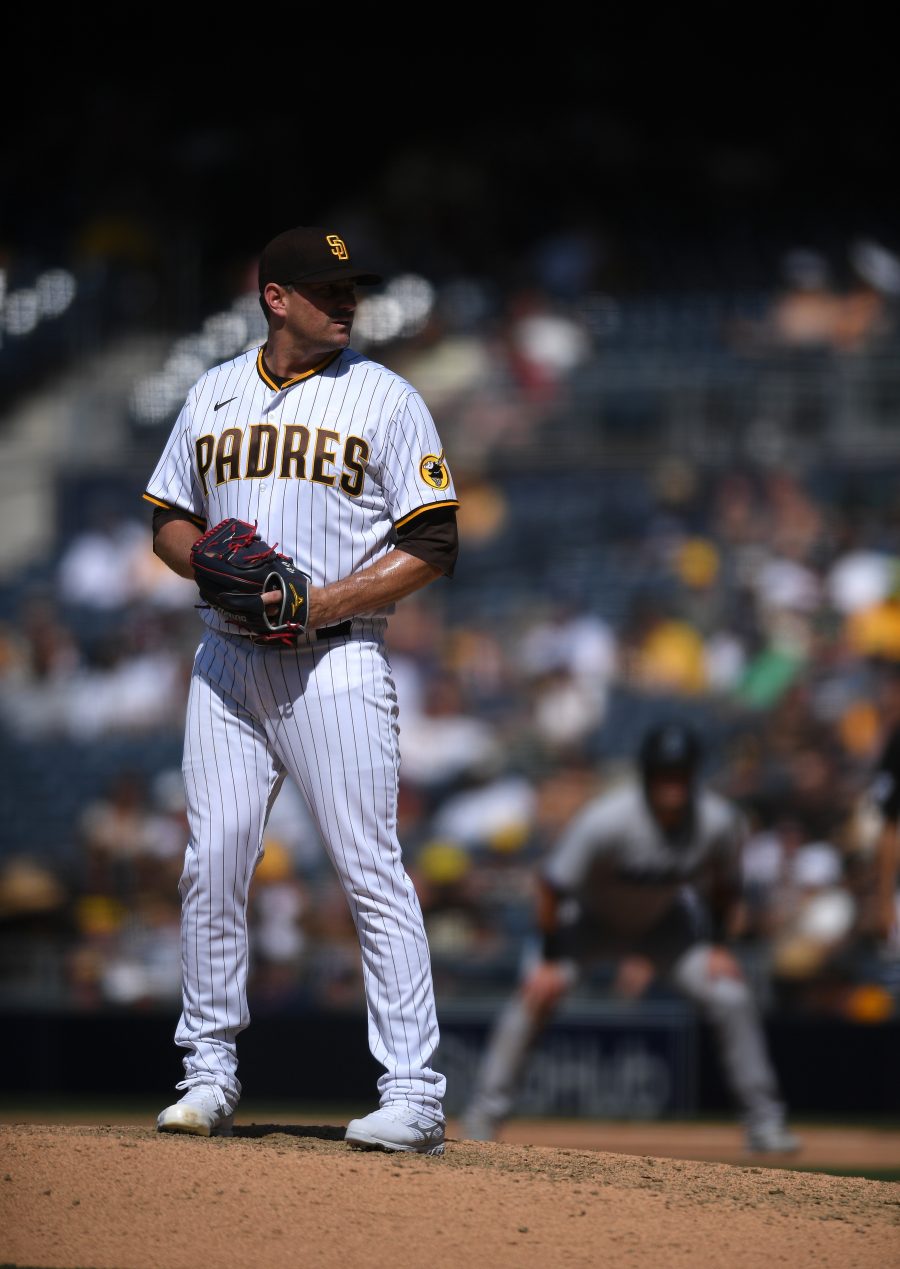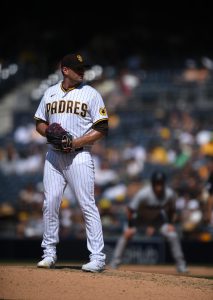 It'll be Hudson's second stint in Dodger blue. The right-hander also spent the 2018 season with Los Angeles, tossing 46 innings of 4.11 ERA ball out of the bullpen. He's been far better in two of the past three years, though, again attracting the attention of the Dodgers' front office.
Hudson split the 2019 campaign between the Blue Jays and Nationals, combining for 73 frames with a 2.47 ERA. That didn't come with nearly as impressive peripherals, but the Nats saw enough to re-sign the Virginia native to a two-year deal. Hudson didn't pitch well during the shortened 2020 campaign, struggling with both walks and home runs en route to a 6.10 ERA.
The veteran hurler turned things around in 2021, getting off to a sterling start. Hudson made 32 appearances with Washington over the season's first few months, pitching to a minuscule 2.20 ERA with an elite 37.8% strikeout rate and a tiny 5.5% walk percentage. That made him a desirable trade chip, and the Padres landed him a few days before the deadline.
Hudson didn't sustain that level of success with San Diego down the stretch. He allowed 13 runs (11 earned) in 19 innings with the Friars, nearly doubling his first-half walk rate. The 34-year-old continued to miss plenty of bats, though, and it seems the Dodgers are betting that kind of swing-and-miss stuff will allow him to find more success keeping runs off the board than he did with San Diego.
Altogether, Hudson tossed 51 2/3 innings with a 3.31 ERA in 2021. His 35.7% strikeout rate and 15.7% swinging strike rate were each career-best marks, while his 97 MPH average fastball velocity tied a personal-high. There's a chance Hudson's high-octane arsenal allows him to thrive as a late-game option for manager Dave Roberts, although it's critical that he continue to miss plenty of bats. Hudson's an extreme fly-ball pitcher who gives up quite a bit of hard contact when batters do the ball in play. That's led to him surrendering 1.7 homers per nine innings pitched over the past two years, a mark that's a fair bit worse than that of the league average bullpen arm.
Jeff Passan of ESPN first reported the Dodgers and Hudson were nearing agreement on a one-year deal worth around $7MM. The Associated Press reported the presence of the 2023 club option, as well as the specific salary breakdown.
Image courtesy of USA Today Sports.