Nov. 18: The Mets have announced the hiring of Eppler on a four-year deal, as expected.
Nov. 17: The agreement being finalized is a four-year contract, tweets MLB Network's Jon Heyman. Newsday's David Lennon tweets that the hiring will likely become official on Friday.
Nov. 15: After weeks of searching for a new baseball operations leader, the Mets are reportedly finalizing a contract and naming former Angels GM Billy Eppler their new general manager. Eppler's hiring will give the Mets an experienced baseball operations leader to take over a department that has seen a staggering amount of turnover in the past year.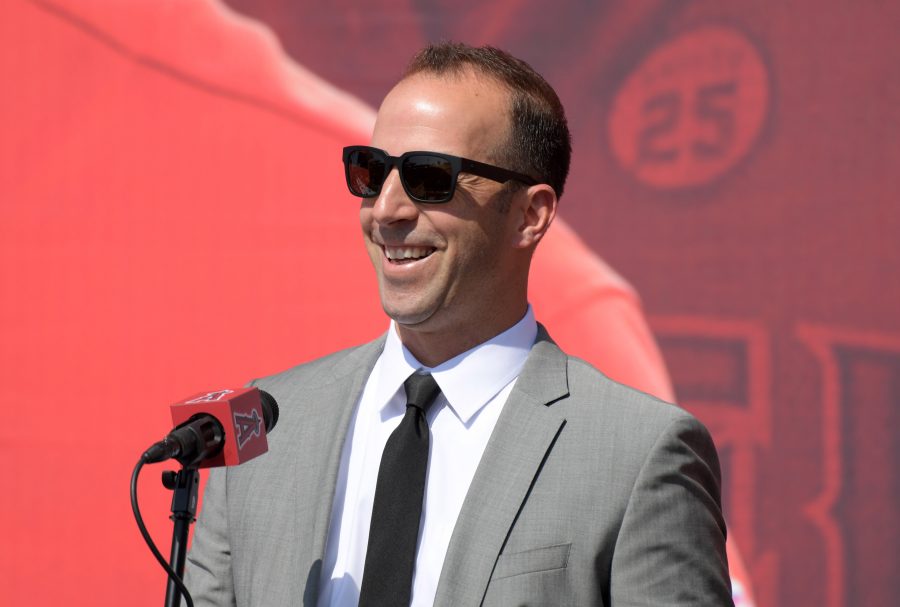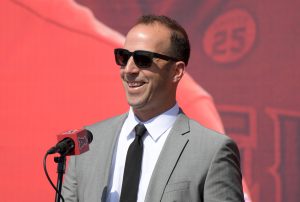 The Mets have effectively been without a general manager for more than a calendar year now, since incoming owner Steve Cohen dismissed former general manager Brodie Van Wagenen the day his sale of the team was finalized. New York sought to hire a high-profile executive to overtake the baseball operations department last year, but after struggling to obtain permission to interview several high-ranking officials with other clubs, Cohen and returning team president Sandy Alderson settled on naming D-backs assistant GM Jared Porter their new general manager.
The Porter hiring proved regrettable almost immediately, as he was fired just six weeks into his tenure following the revelation of repeated sexual harassment of a reporter years prior. Zack Scott, who'd been hired from the Red Sox as an assistant GM, was elevated to the title of "acting GM" and thought to be a candidate for permanent promotion to the GM post before he was arrested on a DWI charge over the summer. He's since been cut from the organization himself.
Cohen and Alderson opened the 2021-22 offseason with a similar plan to last year, hoping to interview some of the biggest front-office names in the sport. A meeting between Theo Epstein and Cohen, however, ended with both sides reportedly agreeing there was not a fit. The Brewers denied permission to interview David Stearns for a second straight offseason, and longtime A's baseball operations leader Billy Beane withdrew his name from the running before taking a meeting. Thus began a series of denials for the Mets — some when another team refused to grant permission to interview an executive and some when an executive with another club declined to interview at all.
After a dizzying sequence of candidates had come to light, the Mets turned to the agent world once again. Eppler, two months ago, had accepted a position with William Morris Endeavor — a well-known talent representation company in Hollywood that has recently branched out into baseball representation. Eppler was expected to help head up a fledgling baseball practice with WME, who a year ago landed star shortstop Carlos Correa as its highest-profile client. USA Today's Bob Nightengale tweets that Eppler had inked a five-year deal with WME but will instead quickly return to the other side of the negotiation table.
Eppler is no stranger to New York City after a decade-long run in the Yankees' front office prior to his run with the Halos. The now-46-year-old broke into baseball as a scout with the Rockies in the early 2000s before joining the Yankees in that same role. He was eventually named the Yankees' director of scouting and, in 2011, promoted to the title of assistant general manager — a role he'd hold until being hired to lead the Angels' baseball operations staff following the 2015 season.
The Angels opted to move on from Eppler last offseason despite a year remaining on his contract, as he'd not yet produced a postseason team during that time. Of course, Eppler also inherited a barren farm system a payroll outlook that was bogged down by an ownership-driven signing of Albert Pujols, and a team that was in the "penalty box" in terms of international signing capabilities for the first couple years of his tenure there.
To Eppler's credit, the Angels wooed Shohei Ohtani under his watch and also worked out a record extension with center fielder Mike Trout, likely keeping him in Anaheim for the duration of his career. It was also under Eppler that the Angels extended Justin Upton on an ill-fated five-year contract and signed Anthony Rendon to a seven-year, $245MM that did nothing to address the team's rotation deficiencies — although as Maria Torres of the L.A. Times explored at the time of that 2019 signing, owner Arte Moreno's fixation on acquiring Rendon pre-dated Eppler's hiring as general manager.
Free-agent spending was generally limited for Eppler — not surprising given the mammoth outlays on the books — and often resulted in a series of one-year deals for high-risk players. Signings of Matt Harvey, Julio Teheran, Tim Lincecum, Cody Allen and Trevor Cahill didn't prove fruitful, nor was a three-year deal for infielder Zack Cozart, which was the only free-agent deal other than Rendon that was priced at even $20MM during Eppler's tenure. In addition to the struggles in free agency, many of the Angels' homegrown arms were regularly injured and/or wildly inconsistent.
Free agency is only one piece of the puzzle for any baseball ops leader, though, and it should be noted that Eppler has a pretty solid track record on the trade front. The Angels' initial acquisition of Upton was shrewd, prior to that regrettable extension, and several other notable trades under his watch panned out quite well for the Angels. Andrelton Simmons, Patrick Sandoval, Max Stassi, Tommy La Stella, Felix Pena and Dylan Bundy (who was excellent for the Halos in 2020) were all acquired at generally minimal cost. Eppler had a knack for finding waiver gems, too, as evidenced by the team's success with Hansel Robles, Brian Goodwin, Blake Parker and Noe Ramirez.
While it was a rather circuitous route to get here, the Mets' ultimate GM hire in many ways resembles the candidates they began seeking out of the gate this offseason. Recent Mets targets have generally been the second or third in command of opposing teams' baseball operations hierarchies, but Eppler is an experienced baseball ops leader who is familiar with big markets and comes with some name recognition. That falls more in line with the Mets' early pursuits of Epstein, Stearns and Beane than with recent interest in a slew of assistant GMs.
Once Eppler is formally installed and announced as the new general manager, he could get the opportunity to operate with a bit more latitude than was afforded to him under the Halos and Moreno. His first order of business will be to name a manager to replace Luis Rojas, and MLB Network's Jon Heyman suggests that former Angels skipper Brad Ausmus could be high on Eppler's list. That wouldn't come as much of a surprise given that Eppler hired Ausmus to lead his staff in Anaheim, but the Mets figure to embark on a full-fledged managerial search and interview a number of candidates before making any final decisions on that front.
SNY's Andy Martino reported earlier today that Eppler had gained traction as a leading candidate in the Mets' search. The Athletic's Ken Rosenthal first reported that the Mets had made an offer to Eppler (Twitter link). Joel Sherman of the New York Post first reported that Eppler and Cohen had met face-to-face over the weekend and that a contract was in the works (Twitter links). MLB Network's Jon Heyman added that talks were in the final stages.