The Angels are keeping their closer in the fold, announcing the re-signing of Raisel Iglesias on a four-year, $58MM deal. The Magnus Sports client will make $10MM in 2022, followed by successive $16MM salaries from 2023-25.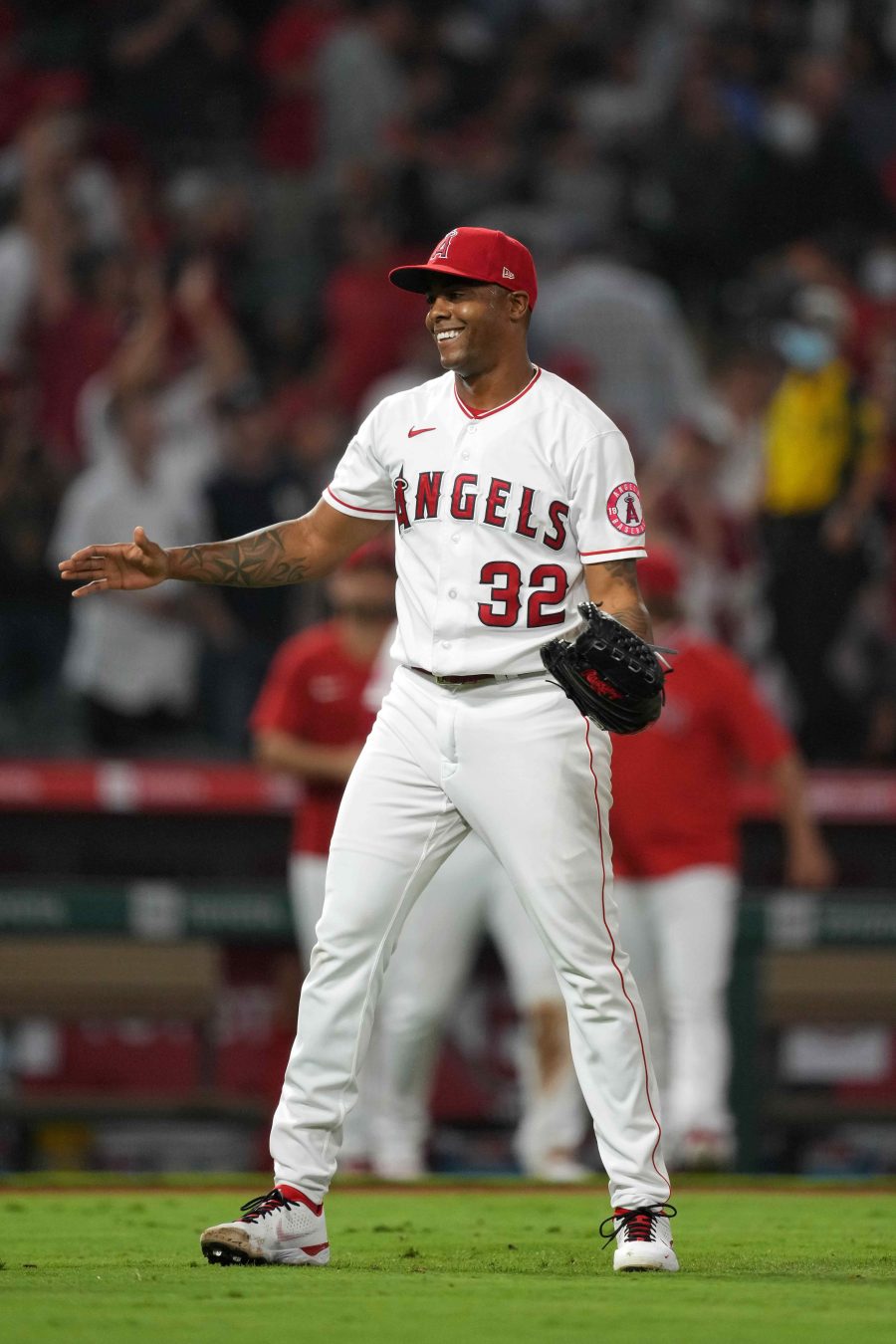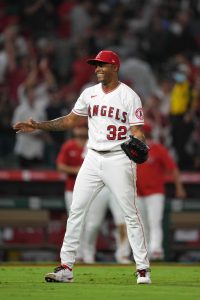 Iglesias is the top free agent reliever on this winter's market, a fact reflected in the reported four-year guarantee. Only one reliever (Liam Hendriks and Drew Pomeranz, respectively) has landed a four-year pact in each of the past two offseasons.
Iglesias earns his place among that group after posting one of the stronger seasons by any late-game option around the league. The Angels acquired the right-hander from the Reds last offseason in a move that required little more than assuming his $9.125MM salary for 2021. That proved to be an absolute bargain, as Iglesias acclimated well to his new home in Orange County. Assigned the Angels' ninth-inning role, he tossed 70 innings of 2.57 ERA ball, successfully locking down 34 of 39 save attempts.
That marked Iglesias' fifth season (out of six since he transitioned to the bullpen in 2016) of sub-3.00 ERA work. The Cuba native has rather quietly been one of the sport's most consistent, reliable relief arms. That's in spite of the fact that Iglesias has spent the majority of his career in Cincinnati, which sports one of the game's most hitter-friendly ballparks.
Impressive as Iglesias' run prevention numbers are, his underlying metrics may be even better. The right-hander has punched out a strong 29.7% of batters faced over the course of his career, and he's coming off a personal-best 37.7% strikeout rate. That's the eighth-highest mark of the 138 relievers with 50+ innings pitched, while his massive 20.6% swinging strike rate trailed only Josh Hader among that same group.
While many relievers can struggle to harness high-octane stuff, Iglesias has had no such problems. His walk rates in each of the past three seasons have been far lower than average, and this past season's 4.4% figure was among the ten lowest among relievers. Iglesias' 33.3 percentage point gap between his strikeout and walk rates ranked third, as did his 2.06 SIERA.
The only real drawback in Iglesias' game has been the longball. He's generally a fly-ball pitcher, and that's led to some issues keeping the ball in the yard. Iglesias has allowed homers at a higher than average clip in three of the past four years, including a 1.41 HR/9 mark in 2021. That's a small red flag, but Iglesias is so effective at preventing baserunners that he often mitigates the damage done via the home run. Opponents reached base at just a .243 clip in 2021.
Iglesias' reported contract terms land right in line with expectations. Entering the offseason, MLBTR forecasted a four-year, $56MM guarantee that Iglesias moderately tops. That came after he rejected Los Angeles' $18.4MM qualifying offer, a decision that proved wise given the solid multi-year contract he managed. The Angels won't directly forfeit a draft choice for re-signing their own free agent, although they are passing on the right to collect the compensation pick they'd have received had Iglesias signed elsewhere.
That's a worthwhile trade-off for the win-now Angels, who'll hope for continued excellence from Iglesias at the back end of the bullpen. He becomes the second and more expensive multi-year relief investment of the offseason for Los Angeles, who also signed southpaw Aaron Loup to a two-year deal. They'll try to anchor a bullpen that was below-average in 2021, even including Iglesias' stellar numbers.
The deal's financial breakdown has yet to be reported, but it becomes another significant deal on the Angels' books. Iglesias' $10MM salary brings the club's estimated 2022 commitments around $172MM, per Jason Martinez of Roster Resource. The deal's $14.5MM luxury tax hit (which is based on average annual value as opposed to actual payment schedule) puts the Angels' projected CBT number above $185MM.
The luxury tax thresholds in the next collective bargaining agreement have yet to be determined, but the Angels haven't exceeded the threshold in more than a decade. They've never opened a season with a player payroll higher than last year's $181MM mark, per Cot's Baseball Contracts. Whether owner Arte Moreno is willing to push beyond that in 2022 remains to be seen, but there figures to be plenty of urgency to put a strong supporting cast around the Angels' star core. Los Angeles could also have to deal with a tougher division than they have in years past, as the Rangers and Mariners have been among the most active teams this offseason.
Ken Rosenthal of the Athletic was first to report the Angels were nearing agreement with Iglesias on a four-year deal. Jeff Passan of ESPN was first to report the deal had been agreed upon. Jon Morosi of MLB.com reported the $58MM guarantee. Jeff Fletcher of the Orange County Register was first with the financial breakdown.
Image courtesy of USA Today Sports.