The Red Sox continue to bolster their rotation, announcing agreement on a deal with James Paxton. It's a one-year guarantee that also contains a club option that covers both the 2023-24 seasons. According to reports, Paxton will receive a $6MM salary in 2022. After next season, the club can choose to exercise a pair of options valued at $13MM apiece for the following two campaigns. If the team declines their end of the deal, Paxton would have the right to exercise a $4MM player option for 2023. Altogether, it's a $10MM guarantee for the Boras Corporation client that could pay him $32MM if the team exercises the options.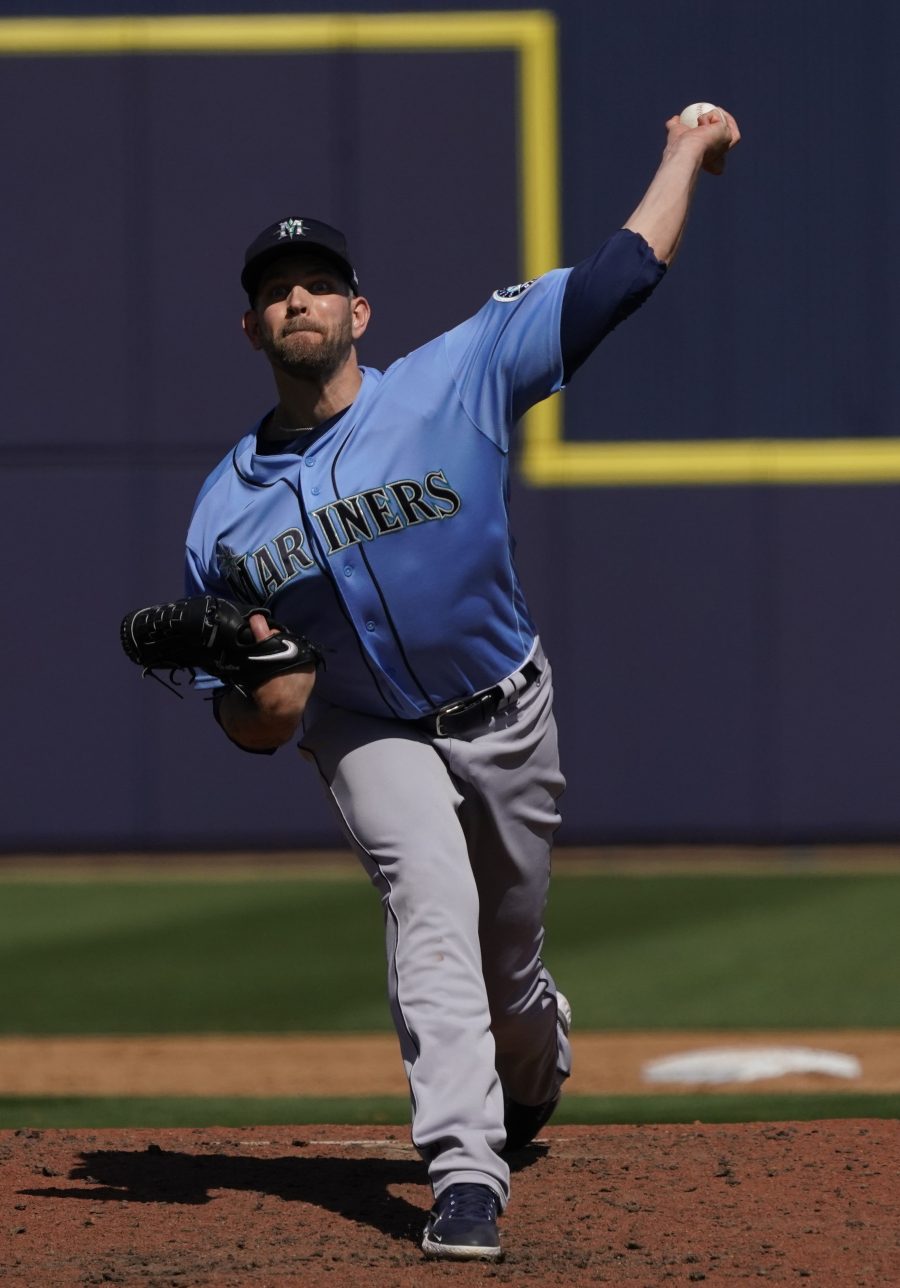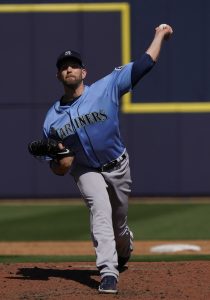 Paxton is coming off a pair of lost seasons. Injuries limited him to five starts in 2020, his final campaign with the Yankees. The Mariners brought Paxton back on a buy-low $8.5MM guarantee. Unfortunately, the big southpaw blew out his elbow in the second inning of his first start of 2021. He underwent Tommy John surgery in April, the second such procedure of his career.
It's not known when Paxton will be ready to return, but he's almost certain to begin next season on the injured list. Tommy John procedures typically require a twelve to fourteen month recovery. That general area would seem to suggest a mid-summer return for Paxton, although it's not clear precisely where he stands in recovery.
The Sox are surely hoping Paxton will be able to contribute at some point down the stretch next season, with the power lefty ideally serving as a boost to a potential playoff run. At his best, the Canadian hurler is certainly capable of being an impact member of a club's rotation. Paxton pitched to a 3.54 ERA over 447 innings between 2017-19, striking out a massive 30.1% of batters faced while walking only 7.3% of opponents. That's the kind of hurler to whom teams would feel comfortable giving playoff starts, and the Boston front office is rolling the dice on him regaining some of that form.
Were Paxton to pick up where he left off in 2019, he could be a long-term play for the Red Sox. Boston picks up some additional upside in the form of the option, a two-year consideration they'll have to decide upon next winter. It's a single provision that, if exercised, would guarantee Paxton's salaries for both 2023 and 2024.
It's a risk/reward play for chief baseball officer Chaim Bloom and his staff. Boston's incumbent rotation already looked to be one of the higher-variance units around the league. Chris Sale and Nathan Eovaldi have both looked like top-of-the-rotation arms at their best — Sale's one of the best pitchers of this generation, of course — but come with questions about their health. Nick Pivetta has huge stuff but a spotty track record at the big league level. Tanner Houck and Garrett Whitlock both impressed in 2021 but come with starter/relief questions. Paxton's addition further raises that group's ceiling, but he's not the kind of reliable innings-eating type one could argue Boston still needs as a stabilizer.
Chad Dey of Sportsnet first reported Paxton was in agreement with the Red Sox. Jeff Passan of ESPN was first with the $10MM guarantee, as well as the presence of the 2023-24 club option. Alex Speier of the Boston Globe reported the option could bring the value of the deal as high as $35MM. Chris Cotillo of MassLive reported the presence of the player option and specific terms.
Image courtesy of USA Today Sports.