The Hall of Fame announced this evening that David Ortiz has been elected by the Baseball Writers Association of America. He is the only player inducted by the BBWAA in this year's election cycle.
"I am truly honored and blessed by my selection to the Hall of Fame—the highest honor that any baseball player can reach in their lifetime," Ortiz wrote in a statement released by the Red Sox. "I am grateful to the baseball writers who considered my career in its totality, not just on the statistics, but also on my contributions to the Red Sox, the City of Boston, and all of Red Sox Nation. I am also grateful to my teammates, my managers and coaches and Red Sox ownership for their faith in me and allowing me to be part of three World Championships."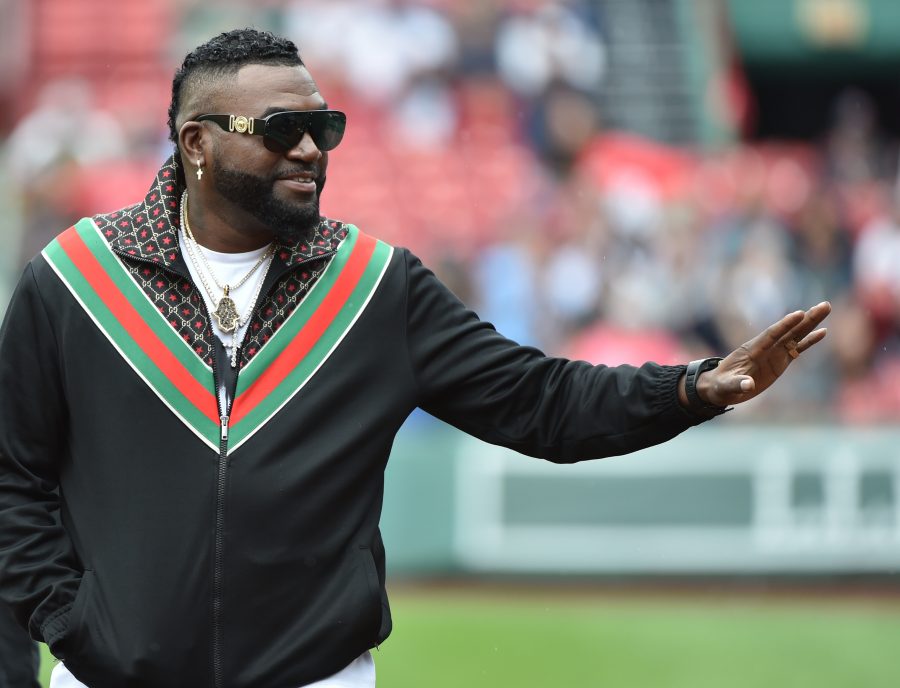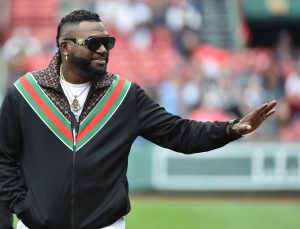 Ortiz received 77.9% of the vote, narrowly edging across the 75% threshold to earn induction on his first ballot. A native of the Dominican Republic, Ortiz originally began his career in the Mariners system. He was traded to the Twins as a prospect in 1996 and debuted with Minnesota late the following year. A solid but not elite hitter early in his career, Ortiz would spend the next half-decade with the Twins.
During the 2002 campaign, Ortiz tallied 466 plate appearances, a personal-high to that point. Despite posting a solid .272/.339/.500 line with 20 home runs, he was cut loose after the season. Signed by the Red Sox that offseason, he almost immediately emerged as one of the game's most feared sluggers.
Ortiz hit .288/.362/.592 over 509 trips to the dish his first season in Boston. So began a run of five straight seasons with offensive output measured at least 45 percentage points above the league average by wRC+, with Ortiz finishing in the top five of AL MVP balloting each season. A fantastic postseason performer, he claimed the 2004 ALCS MVP award as part of the Red Sox's drought-snapping World Series campaign and was excellent during Boston's run to another championship three years later.
After a bit of a downturn between 2008-09, Ortiz somewhat surprisingly returned to his middle-of-the-order form as he neared his mid-30s. Between 2010 and 2016, the left-handed hitter never had a season with a wRC+ below 134. He was an instrumental factor in a third Red Sox title, claiming 2013 World Series MVP honors after putting up a comical .688/.760/1.188 showing in 25 plate appearances during a six-game series win over the Cardinals.
Ortiz remained an elite hitter through his 2016 retirement. He raked at a .315/.401/.620 clip during his final season, among the best showings of his illustrious run. That final campaign brought his career plate appearance total a bit north of 10,000 and he hung up his spikes owner of a .286/.380/.552 line. Ortiz tallied 2472 hits, 541 home runs (17th all-time) and drove in 1530 runs (23rd on the all-time list).
Despite his massive offensive production, it remained unclear until the very end whether Ortiz would have enough support to garner first-ballot selection. He was primarily a designated hitter, and his lack of defensive contributions were likely a sticking point for some voters. And, like many others on the ballot, Ortiz wasn't without reported ties to performance-enhancing drugs.
According to reports, Ortiz failed a PED survey test in 2003. As Jay Jaffe of FanGraphs explored in much greater detail last month, however, MLB later suggested some players named in the survey test — which had been intended to remain anonymous — likely appeared on the list for substances that weren't banned at the time. Ortiz was not named in the Mitchell Report, nor he was ever suspended for PED use during his career.
A significant enough portion of the BBWAA treated those results with sufficient skepticism to push Ortiz across the threshold for election, even as others on the ballot were excluded based on PED ties. A ten-time All-Star, Ortiz won seven Silver Slugger awards and was a key piece of three World Series teams. While Ortiz never won an MVP award, he appeared on ballots in eight separate seasons — including the aforementioned five consecutive top-five finishes. An icon in Red Sox' franchise history, he's now cemented as one of the greatest players in MLB history. MLBTR congratulates Ortiz — who'll be enshrined alongside Era Committee inductees Buck O'Neil, Jim Kaat, Tony Oliva, Gil Hodges, Bud Fowler and Minnie Miñoso next summer — on his induction.