The Rays have acquired outfielder Harold Ramírez from the Cubs in exchange for minor league infielder Esteban Quiroz, according to announcements from both teams. Tampa Bay announced they've placed reliever Nick Anderson on the 60-day injured list to open space for Ramírez on the 40-man roster.
The move brings Ramírez's Chicago tenure to an end before he ever suited up for the team. The Cubs acquired the right-handed hitting outfielder from the Guardians in exchange for cash in late November. That came after Cleveland had designated him for assignment in advance of Rule 5 protection day, part of an overhaul of more than a quarter of the Guardians' 40-man roster.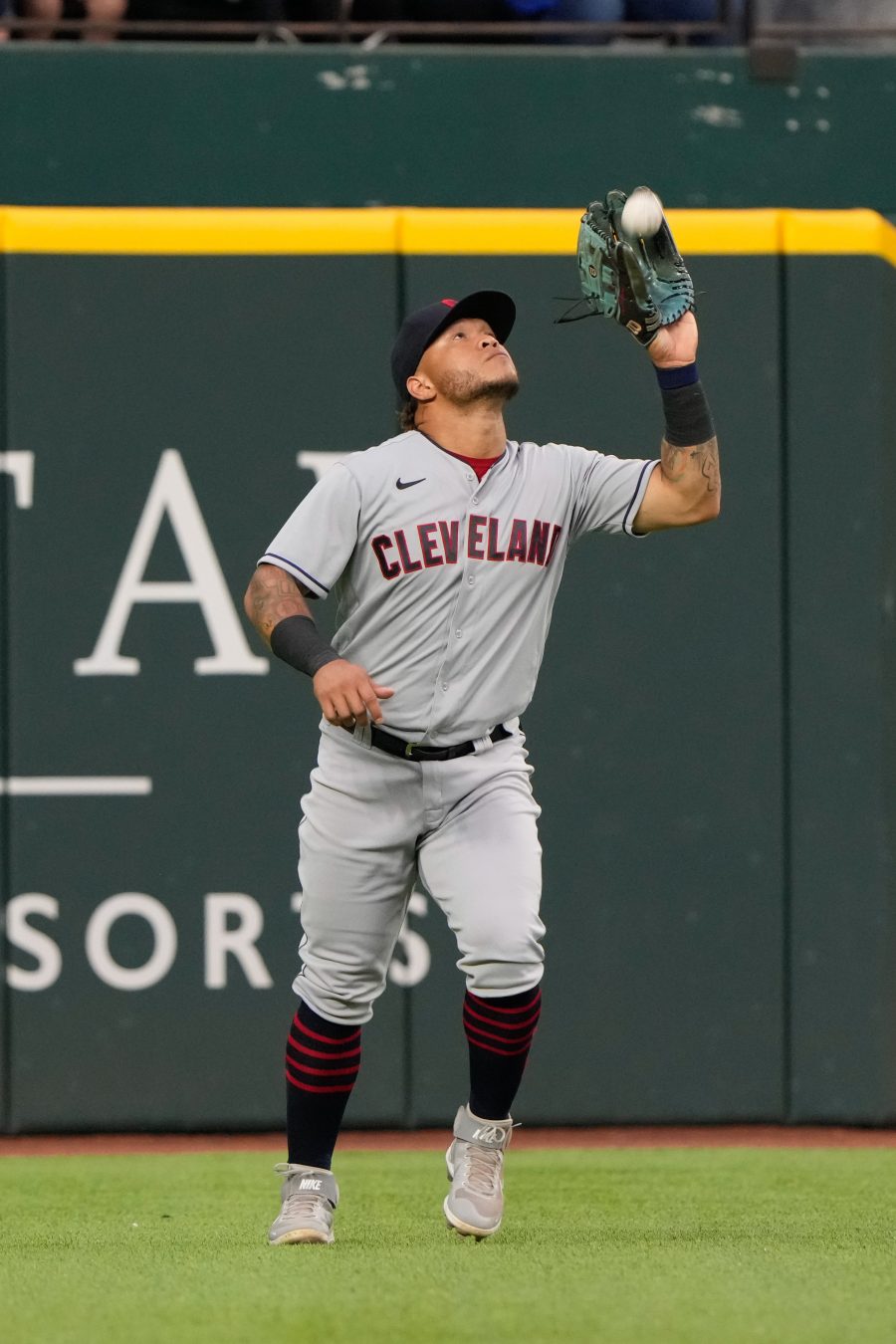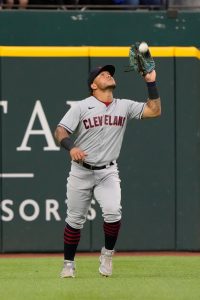 While Ramírez didn't play in a game with the Cubs, he has logged a fair bit of MLB action over the past few seasons. A former Blue Jays' farmhand, Ramírez debuted in the majors with the Marlins in 2019. He hit .276/.312/.416 in 119 games as a rookie, but he missed almost all of the following season after suffering a severe hamstring strain. Cleveland picked him up off waivers in February and gave him 361 plate appearances, and his .268/.305/.398 line wasn't much different than his 2019 performance.
The 27-year-old Ramírez has a career .271/.308/.405 mark in a bit more than 800 plate appearances. He makes a fair amount of contact, leading to a solid batting average. Yet he's paired that with a minuscule 4% walk rate and a below-average .134 ISO (slugging minus average). Ramírez's 47.2% hard contact percentage and 91.3 MPH average exit velocity were more impressive than those bottom line power numbers might suggest, but he negated a good bit of that batted ball authority by putting more than half his balls in play on the ground.
Ramírez adds an affordable option to the Tampa Bay outfield. He'll play the 2022 campaign on just a $728K salary and is controllable via arbitration through 2025. The Rays could keep him around as a long-term piece, but he's also out of minor league option years. That means Tampa Bay must either carry him on the active roster all season or DFA him themselves.
Whether Ramírez sticks long-term could be determined by what the Rays have planned for the coming weeks. The outfield is already pretty crowded, with Randy Arozarena, Kevin Kiermaier and Manuel Margot lined up as the projected starting group. Austin Meadows will see some time in the corners and at designated hitter, while the out-of-options Brett Phillips and top prospect Josh Lowe figure to be in the mix. It may be tough to carry both Phillips and Ramírez in depth capacities all season, but the former is a better defensive option off the bench. Ramírez has some experience in center field but is better suited for the corners.
Of course, it's possible the Rays deal from the outfield logjam before the season. Meadows, in particular, has been floated in trade rumors since the lockout was lifted. The front office isn't going to be pressured to deal one of their regulars because they picked up Ramírez in a minor trade, but today's deal could be a preemptive move to bolster the outfield depth in case another swap on the horizon.
From the Cubs' perspective, the pair of Ramírez trades essentially amounts to picking up Quiroz for cash. Despite never having appeared in the majors, Quiroz is actually a few years older than Ramírez. At 30 years old, the lefty-hitting infielder isn't a prototypical prospect. Yet he has a long track record of performing well in both the Mexican League and in the high minors, one that has caught the attention of a handful of clubs.
Originally signed by the Red Sox out of Mexico, Quiroz was dealt to the Padres for Colten Brewer over the 2018-19 offseason. Tampa Bay picked him up in March 2020 as the player to be named later in the Tommy Pham, Jake Cronenworth, Hunter Renfroe deal. Listed at 5'6″, 199 pounds, he doesn't have overwhelming physical tools. Yet Quiroz owns a .270/.391/.534 line in his Triple-A career, including a .268/.401/.526 mark with the Rays' top affiliate in Durham last season. Quiroz won't occupy a spot on the Cubs 40-man roster; he'll presumably head to Triple-A Iowa and keep trying to earn an MLB debut.
Anderson's placement on the 60-day IL was a formality whenever the Rays needed a roster spot. The righty underwent a UCL brace procedure last October that was always expected to keep him out of action past the All-Star Break.