The Rockies have made the free agent splash they'd been seeking, announcing on Friday that they've signed Kris Bryant to a seven-year contract. Bryant, a client of the Boras Corporation, is guaranteed $182MM on the contract and receives a full no-trade clause as part of the deal. He'll reportedly receive a $7MM signing bonus and will be paid a $17MM salary this coming season. He'll then earn $27MM in 2023-24 before earning at a $26MM annual rate from 2025-28.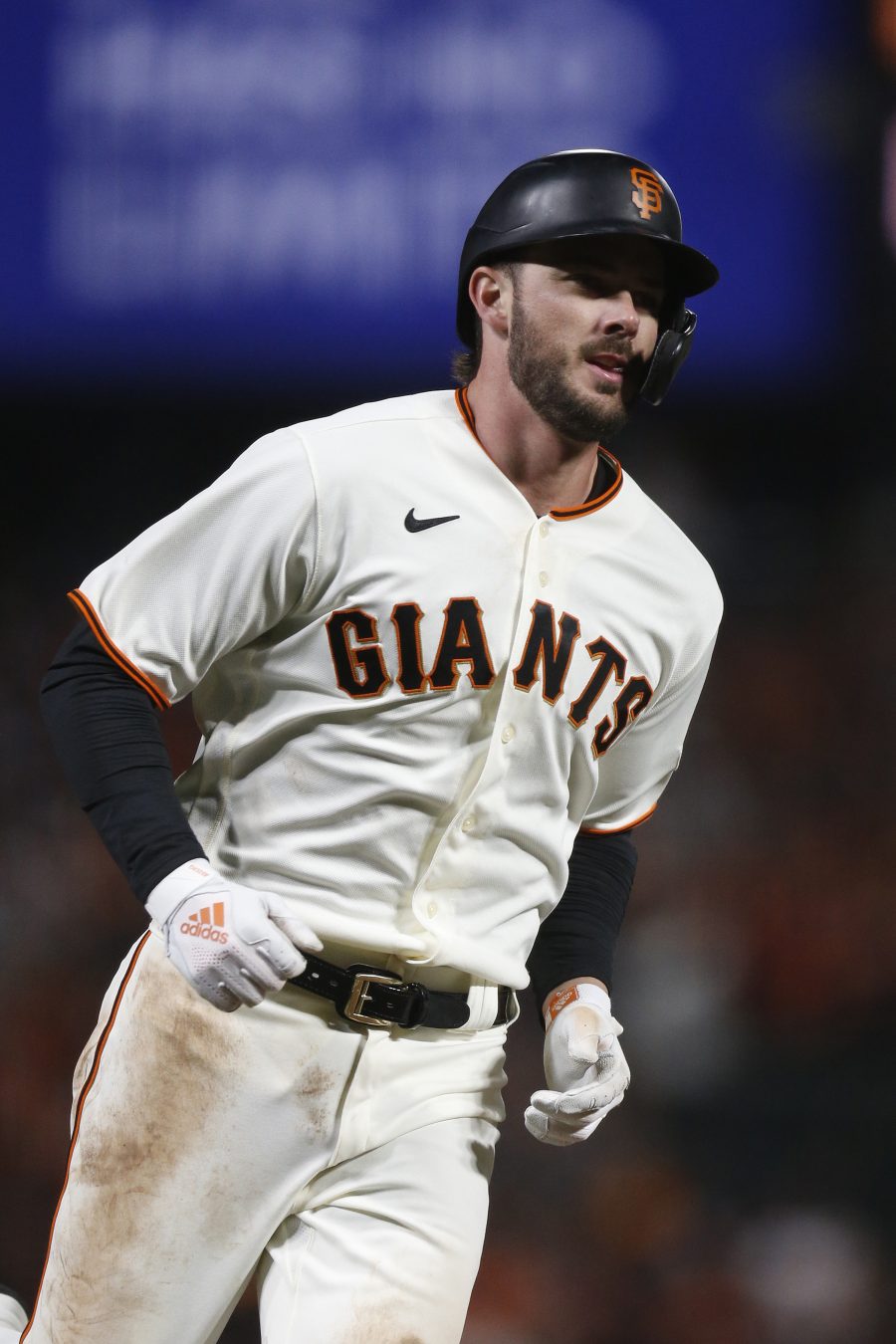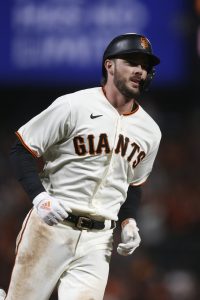 Bryant will step in as the new face of a franchise that has traded away Nolan Arenado and seen Trevor Story hit free agency over the past two offseasons. It's the largest free agent investment in franchise history, one that'll tie the four-time All-Star to Denver through his age-36 season.
Coming into the offseason, few would've expected Colorado to make this kind of major splash. The Rockies have finished fourth in the NL West in each of the past three seasons, and they're coming off a 74-87 showing. Some outsiders have called for Colorado to tear things down and commit to a full rebuild, but ownership and the front office have maintained they don't view the team as being all that far from contention.
From the outset of the offseason, Colorado has reportedly been targeting a major offensive upgrade to their outfield mix. The Rockies reportedly checked in with players like Kyle Schwarber and Michael Conforto as well, but it became clear in recent days that Bryant was their desired target. Whether they'd spend at the level it took to land him was in question, but owner Dick Monfort has signed off on a seven-year deal with a $26MM average annual value to bring in one of the game's most recognizable stars.
Bryant, of course, earned that acclaim during his days with the Cubs. The second overall pick in the 2013 draft, he immediately entered pro ball as one of the top prospects in the game. Bryant lived up to those expectations, tearing through the minors for a season and a half. The Cubs delayed his big league debut a few weeks into the 2015 season to push back his path to free agency, but he debuted in mid-April and hit the ground running as a star.
The University of San Diego product hit .275/.369/.488 with 26 homers in his first season, claiming the National League's Rookie of the Year award. Bryant did strike out at a slightly alarming clip that year, but he significantly improved his contact rate during his second season. The star third baseman hit .292/.385/.554 in 2016, winning the NL MVP and helping the Cubs to a 103-win season and their first World Series title in 108 years.
Chicago never became the multi-year dynasty some fans had expected, but Bryant continued to excel on generally good teams for the next few seasons. He combined for a .284/.390/.511 mark between 2017-19, ranking 17th among position players in FanGraphs Wins Above Replacement over that stretch. Bryant seemed on the path towards a free agent megadeal, but his production plummeted in 2020. During that year's shortened season, he posted a lowly .206/.293/.351 line over 34 games. What kind of production the Cubs could expect from him — as well as how his free agent market might ultimately shake out — seemed very much up in the air going into 2021.
Bryant didn't regain his MVP form last season, but he did bounce back from his 2020 downturn. He hit .267/.358/.503 over 374 plate appearances on the North Side. That wasn't enough to keep the Cubs from a June-July skid that took them out of postseason contention, and it became clear they were likely to move the impending free agent by July 30. Minutes before the trade deadline, the Cubs shipped Bryant to the Giants for prospects Alexander Canario and Caleb Kilian. That deal made Bryant ineligible to be tagged with a qualifying offer, so the Rockies won't forfeit a draft pick to add him.
His production dipped a little bit in the Bay Area. Bryant hit .262/.344/.444 in 212 plate appearances in black and orange. Nevertheless, he hit the market coming off a productive .265/.353/.481 season line. Heading into his age-30 campaign with an MVP pedigree, he looked to have reemerged as one of the top prizes of this year's class. MLBTR ranked Bryant as the winter's #4 free agent in November, projecting him to receive a six-year, $160MM guarantee.
Bryant's actual deal comes in above that mark, as he lands a seventh year and $22MM more, as well as the no-trade protection. Only Corey Seager, who got $325MM over ten years, has received a larger guarantee among free agents this winter. (Carlos Correa and Freddie Freeman still have an opportunity to surpass that mark). The loftiness of the investment perhaps suggests the Rox had to pay a premium to convince Bryant to join a club that's not a clear immediate contender. For all of ownership's and the front office's confidence, Colorado still looks to have a weaker roster than those of the Dodgers, Giants and Padres in a loaded NL West.
There's also the fact that Colorado's last two position player superstars haven't departed the organization on the best of terms. Arenado and the Rockies had a messy fall-out before they traded him to the Cardinals, with Arenado famously saying he'd felt "disrespected" by then-general manager Jeff Bridich. Story, meanwhile, said he was perplexed by the organization's decision not to trade him at last summer's deadline; there's been no indication he's considered re-signing since hitting the open market.
Bryant and the Rockies no doubt hope their long-term relationship will end more happily. It's the biggest move yet made by first-year GM Bill Schmidt, who took over baseball operations when Bridich stepped down last April. There's obviously plenty of risk in any kind of investment of this magnitude, and Bryant's profile isn't without some areas for concern.
As mentioned, his 2021 campaign — while a marked improvement over his 2020 numbers — wasn't a return to peak level. Bryant's 123 wRC+ was a personal low in any of his six career non-truncated seasons. By definition, that's still strong work (23 percentage points above the league average offensive output) but it's not the kind of production that'll garner MVP support. And Bryant has never had the eye-popping batted ball metrics one might expect from a player who has had so much success.
His 88.2 MPH average exit velocity last season was right in line with the league mark. His average exit speed on balls hit in the air (91.4 MPH) was only a hair above average (90.9 MPH). Bryant fares better in metrics like hard contact rate (40% vs. 35.4% league mark) and barrel percentage (10.3% against a 6.6% league average), but both marks are more good than elite. He's always drawn a fair share of walks and hasn't been especially prone to strikeouts since his rookie year, but his peripherals have more closely aligned with a player who ranked 44th in wRC+ last season (out of 135 hitters with 500+ plate appearances) than with a superstar performer.
There's no question manager Bud Black will pencil Bryant into the lineup on an everyday basis, although precisely where on the diamond remains to be seen. He has primarily played third base in his career, but Colorado has a Gold Glove caliber defender at the hot corner in Ryan McMahon. It seems likely that Bryant will spend the bulk of his time in the corner outfield, at least next season. He has generally rated as a competent defender in the corners, although he didn't seem comfortable manning Oracle Park's tricky right field during his couple months in San Francisco. Bryant has a little bit of experience in center field, but he's never been a regular option there and would be miscast at that position in spacious Coors Field.
However the Rox plan to use him, they've made a hefty financial commitment to add some star power to the lineup. The specific financial breakdown has yet to be reported, but Jason Martinez of Roster Resource estimates that adding a $26MM salary to the books in 2022 would bring the Rox's player commitments to around $141MM. That's only a touch below 2019's franchise-record $145MM Opening Day mark, leaving little room for further additions unless Monfort signs off on an uncharacteristic level of spending.
There's enough uncertainty on the roster the Rockies would be ill-advised to rest on their laurels now. They're clearly aiming to return to legitimate postseason contention, and areas like center field and the bullpen remain question marks. Colorado will have to continue to push forward — by expanding payroll beyond Monfort's previous comfort level and/or dealing from a thin farm system for immediate help — if they're to seriously make a run at hanging tough in the division. At the very least, though, the Rockies have signaled definitively as ever they view themselves as capable of taking on that kind of challenge — pulling off an agreement few would've seen coming sixth months ago.
Jon Heyman of the MLB Network first reported Bryant was signing with the Rockies and the financial terms. Joel Sherman of the New York Post reported the no-trade protection. USA Today's Bob Nightengale first reported the contract breakdown (Twitter link). 
Image courtesy of USA Today Sports.