10:36pm: Marc Topkin of the Tampa Bay Times provides the breakdown, with Margot making $7MM in 2023, $10MM in 2024, followed by a $12MM mutual option for 2025 that comes with a $2MM buyout.
2:21pm: The Rays are reportedly in agreement with outfielder Manuel Margot on a two-year, $19MM extension, pending a physical. The terms will begin in 2023 and buy out Margot's first two seasons of free agent eligibility. The 27-year-old had been on track to hit the open market for the first time after this season. He and the club have already agreed upon a $5.6MM salary for his final arbitration-eligible year, and that reportedly won't be affected by this extension. Margot is represented by Wasserman.
Margot has spent the past two seasons in Tampa after coming over from the Padres in a 2019-20 offseason trade. In both years, he's posted slightly below-average numbers at the plate. Margot has tallied 623 plate appearances over 166 games as a Ray, posting a cumulative .258/.317/.375 line with 11 home runs. He's done well to put the ball in play, only striking out in 15.2% of his plate appearances, but Margot has neither hit for much power nor drawn many walks.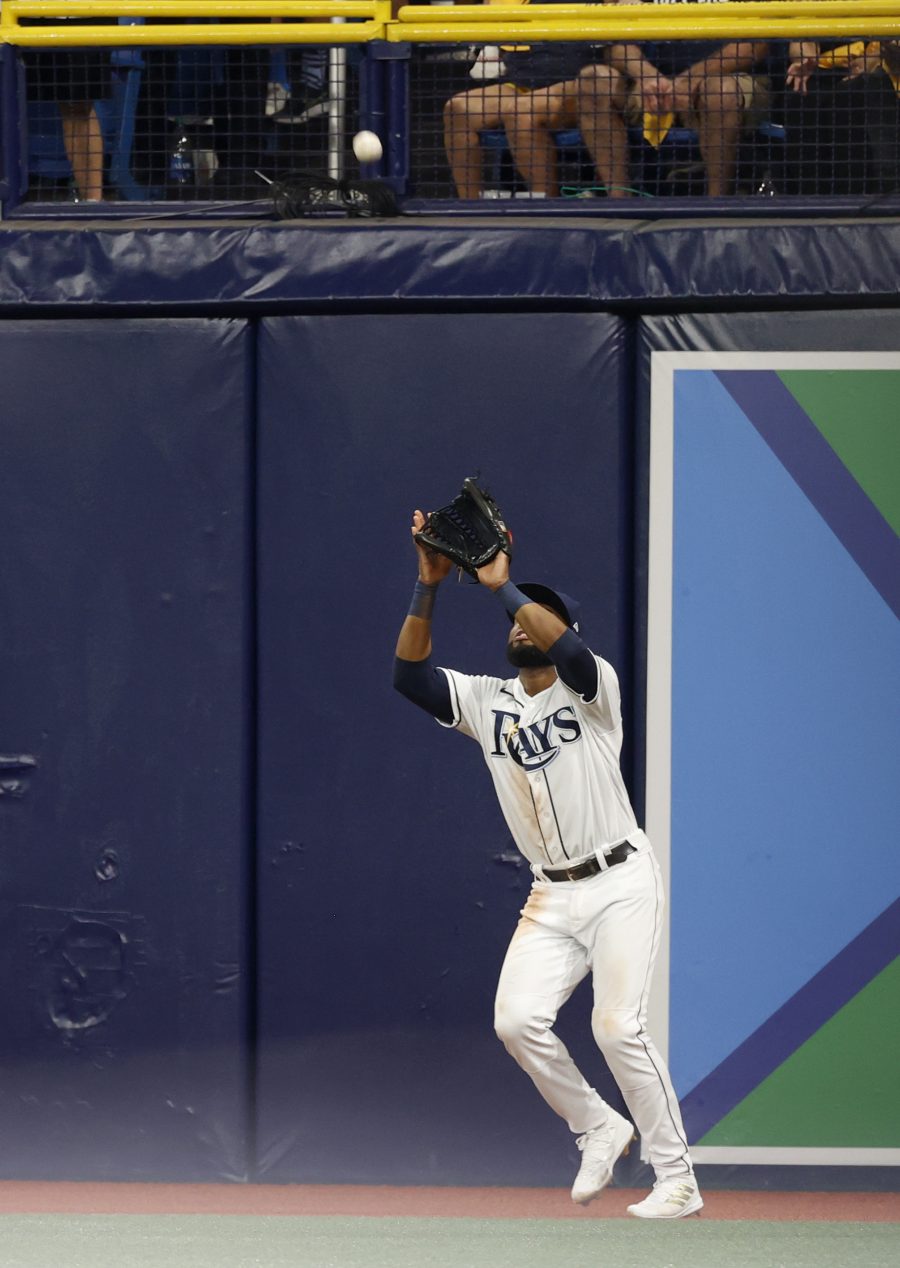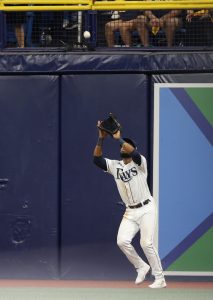 While Margot has been an ordinary hitter for the bulk of his career, he's an excellent defensive outfielder. Defensive Runs Saved and Ultimate Zone Rating have pegged him as a plus gloveman in all five of his full big league seasons. That's been true regardless of where he's suited up. Margot is more than capable of handling center field, and he was downright excellent when moving to right field in deference to Kevin Kiermaier last season. No outfielder fared better than Margot in Statcast's Outs Above Average metric, which pegged him at 16 plays above par.
Tampa Bay has run out strong outfield defenses for years. That's in large part due to the presence of an otherworldly center fielder in Kiermaier, but players like Margot, Brett Phillips and Randy Arozarena have done well in their own right. The Rays front office seemingly places strong emphasis on outfield defense, so it's not too surprising they'd like to keep Margot in the fold.
The Rays are set to open the 2022 campaign with a franchise-record player payroll in the $83MM range, according to Jason Martinez of Roster Resource. There are only around $15MM in guarantees for next season, however. The Rays will have another hefty arbitration class, but Tampa Bay is never afraid to move arb-eligible players for younger, more affordable options. Last night's trade of Austin Meadows to the Tigers fit that bill, and it afforded an opportunity for top prospect Josh Lowe to get an extended major league look.
Lowe, Margot and Arozarena now look to be in place as Tampa Bay's primary 2023 outfield. Kiermaier is headed into the final guaranteed season of his contract. He's controllable next year via $13MM club option, but the Rays could look to trade him or simply buy the option out if they're content with Margot as the everyday center fielder. Tampa Bay has reportedly explored potential Kiermaier deals for a few seasons, but they've yet to pull the trigger on such a move.
Margot's extension removes one of the better center fielders from the upcoming free agent market. Brandon Nimmo is set to headline that fairly thin class, with Kiermaier the second-best option if his option is declined. Beyond that duo, utilityman Enrique Hernández, Tyler Naquin (who's a better fit in a corner) and veterans Lorenzo Cain and Jackie Bradley Jr. seem to be the top players available.
Tenchy Rodriguez first reported the Rays and Margot were in agreement on a two-year, $19MM extension. Marc Topkin of the Tampa Bay Times specified the deal would buy out his first two free agent seasons.
Image courtesy of USA Today Sports.