The Tigers announced this evening they've acquired outfielder Austin Meadows from the Rays for infielder Isaac Paredes and a Competitive Balance Round B selection. Tampa Bay had reportedly been shopping Meadows in recent weeks, and he'll land in Detroit.
It's a notable, largely unexpected strike for Detroit. There wasn't any indication the Tigers were on the hunt for outfield help, as they'd seemingly been content to open the year with a Robbie Grossman, Víctor Reyes, Akil Baddoo trio. Top prospect Riley Greene fractured his foot over the weekend, however, and is expected to be sidelined for six-to-eight weeks. Whether Greene's injury increased the urgency for general manager Al Avila and his staff to add to the outfield isn't clear, but they'll do so by bringing aboard a player who's only a couple seasons removed from an All-Star campaign.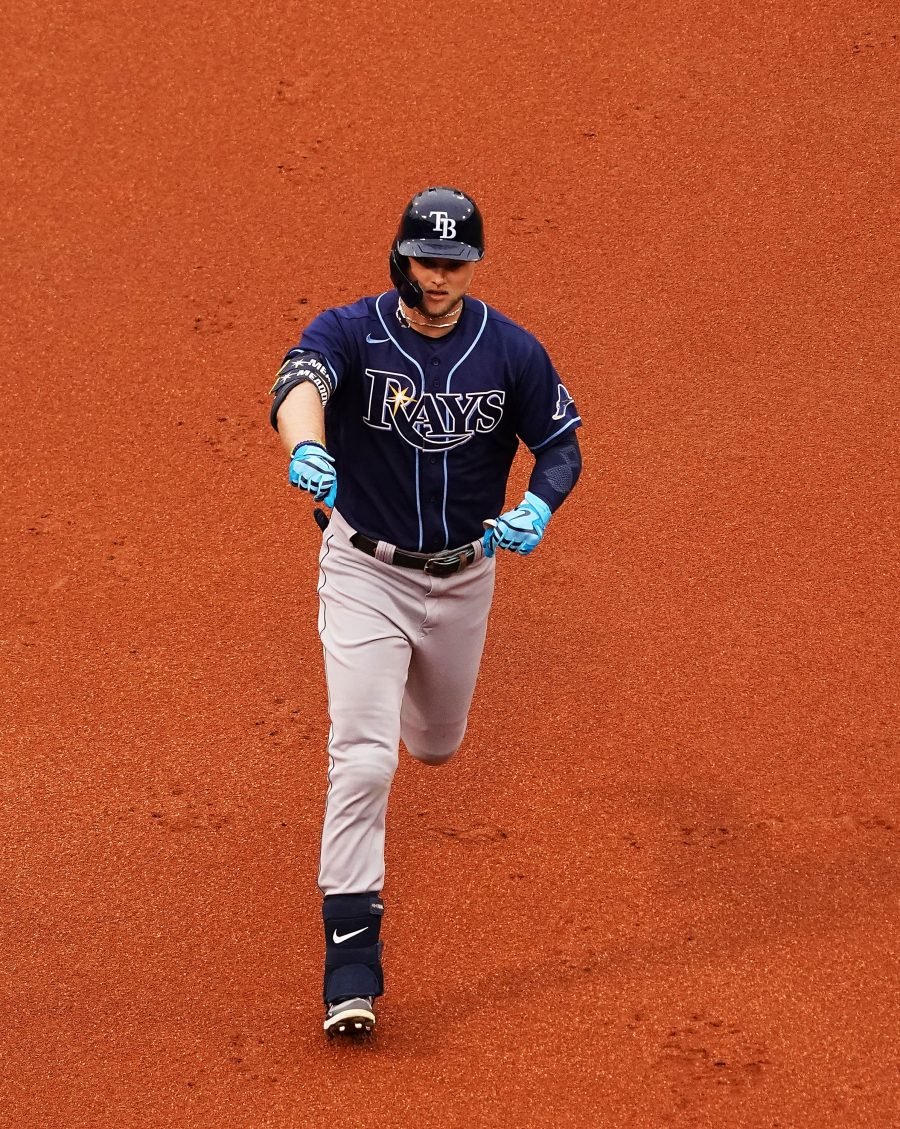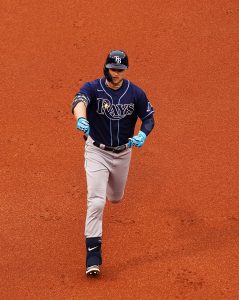 Meadows was part of the Rays now-famous haul from the Pirates at the 2018 trade deadline for Chris Archer. A top prospect during his days in the Pittsburgh farm system, he hit the ground running with a solid rookie showing before breaking out the following season. Meadows hit a massive .291/.364/.558 with 33 home runs in 591 plate appearances in 2019, seemingly emerging as one of the sport's top young sluggers.
He hasn't kept up that pace in the past two seasons. The lefty-hitting Meadows stumbled to a .205/.296/.371 line during the shortened 2020 campaign, striking out at an alarming 32.9% clip. That was obviously an anomalous year, and the the former 9th overall pick did bounce back this past season — albeit not close to his 2019 levels. Meadows hit .234/.315/.458 in 591 plate appearances, somewhat offsetting his 27 homers with a mediocre batting average and on-base percentage.
To his credit, the strikeout woes that had plagued Meadows in 2020 were corrected. He only fanned in 20.6% of his trips to the dish last season. His 77.2% contact rate was right in line with the league mark, while his average exit velocity, barrel rate and hard contact percentage were all a bit higher than average. Meadows was instead plagued by a career-low .249 batting average on balls in play.
That can't all be chalked up to misfortune, as he has gotten increasingly fly-ball oriented over the past couple seasons. Among 135 hitters with 500+ plate appearances in 2021, no one had a higher fly-ball rate than Meadows' 53% clip. That's a recipe for hitting for power but also for poor ball in play results, as non-homer fly balls rarely turn into hits.
Whatever concerns one may have about Meadows' batted ball profile, it's still easy to see his appeal to the Tigers. Over parts of four big league seasons, he owns a .260/.333/.489 slash line — offensive production that checks in 22 percentage points above league average by measure of wRC+. While he hasn't been at his best in two years, he was still an above-average hitter in 2021, and the 2019 campaign offers a hint of the kind of offensive upside he possesses if he can again bring his fly-ball rate closer to that season's 42.9%.
Meadows does have rather marked platoon splits. For his career, he's a .271/.351/.525 hitter against right-handed pitching. He owns a more pedestrian .237/.295/.412 slash against southpaws. The Tigers outfield already skewed a bit left-handed, with Greene and Baddoo hitting from that side of the dish while Reyes are Grossman are switch-hitters. Meadows doesn't need to be a strict platoon player, though, and the rest of the Detroit lineup is heavily right-handed. Presumably, Meadows will step into an everyday corner outfield role for skipper A.J. Hinch, who'll have the freedom to perhaps drop him down a bit in the order on days when the opposing team will roll out a tough lefty starter.
It's an immediate upgrade for a Detroit team that has also added Javier Báez, Eduardo Rodríguez, Tucker Barnhart, Andrew Chafin and Michael Pineda this winter. Avila and his staff are clearly trying to pull out of their recent rebuild, and the Meadows addition should be a notable upgrade to the offense. It's not an absolute win-now move, though, as the 26-year-old (27 next month) is controllable for three seasons via arbitration. Meadows and the Rays had settled on a $4MM salary for 2022, and he's not slated to hit free agency until after 2024.
That makes Meadows a fairly affordable pick-up for Detroit, but he was part of a large arbitration class that might've put a strain on the Rays payroll. Even after subtracting his $4MM salary from the books, Tampa Bay has a projected franchise-record $83MM player payroll, according to Jason Martinez of Roster Resource. The Rays reportedly made a run at Freddie Freeman, so they were willing to stretch beyond their typical comfort zone for the right player, but that surprising pursuit always seemed to be a recognition of Freeman's star status.
In addition to whatever payroll constraints president of baseball operations Erik Neander and his staff might've been facing, they clearly felt prepared to deal from a position of organizational depth. The Rays have Randy Arozarena, Kevin Kiermaier and Manuel Margot on hand as outfield options. Top prospect Josh Lowe, meanwhile, seems ready for a big league look after hitting .291/.381/.535 in 111 games with Triple-A Durham last season.
The team apparently feels Lowe is ready for a significant role on a team with World Series aspirations. Rays pre-game broadcaster Neil Solondz tweets that the club plans to recall the 24-year-old to break camp in the majors. Given his status as a consensus Top 50 prospect, Lowe will certainly be in line for regular at-bats. He, Margot and Kiermaier are each possible plus defenders at all three outfield spots, giving manager Kevin Cash a chance to run some excellent defensive groups on the grass. (Arozarena is primarily a corner outfielder but rates well there in his own right).
In exchange for dealing from that outfield depth, the Rays add another young bat to their infield mix. Paredes has been on the prospect radar for quite some time, but he only recently turned 23 years old. A right-handed hitter, he doesn't possess overwhelming power or athleticism but he has excellent bat-to-ball skills.
Paredes hasn't produced much in limited big league action the past couple seasons. Over 163 plate appearances, he owns a meager .215/.290/.302 line with a pair of home runs. He has posted excellent offensive numbers all the way up the minor league ladder, though, and the Rays are betting on those skills eventually carrying over against big league pitching.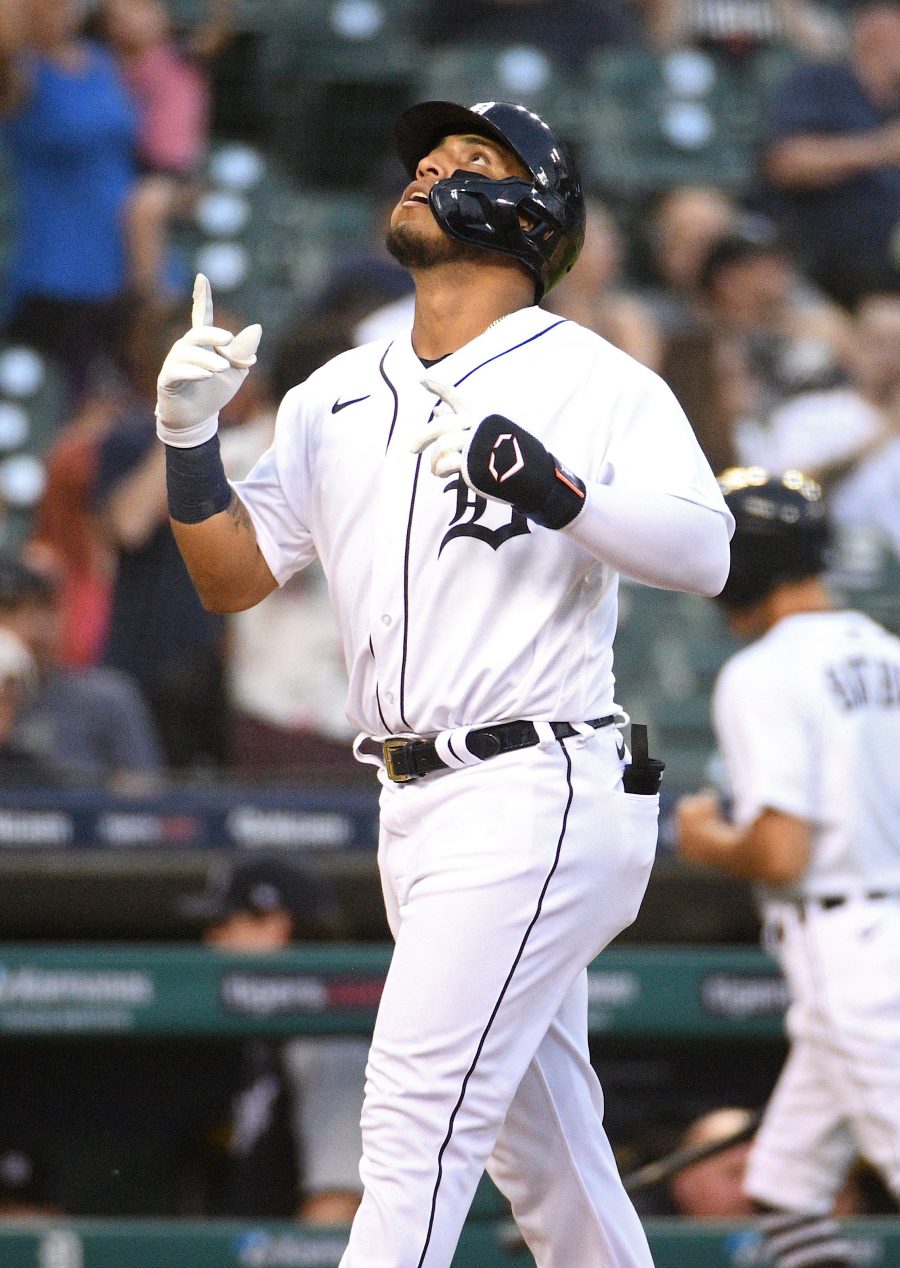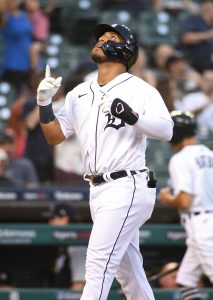 Paredes, who appeared at the tail end of Baseball America's Top 100 prospects in both 2019 and 2020, is coming off a .265/.397/.451 showing in 315 Triple-A plate appearances. He hit 11 homers and walked at a huge 17.8% clip while only striking out 14.9% of the time. Among 96 Triple-A East hitters with 300+ plate appearances, Paredes sported the third-highest walk rate. No one in that group had a better walk to strikeout ratio, with minor league veteran Tyler White the only other player in the league to even walk more often than he punched out.
While Paredes has experience at each of second base, third base and shortstop, he's primarily played the former two positions in recent years. He'll step into a Tampa Bay infield mix that is quite crowded itself. Wander Franco and Brandon Lowe have the middle infield spoken for, while Yandy Díaz joins Paredes and fellow former top prospects Taylor Walls and Vidal Bruján in the mix at third base. Díaz figures to assume some DH at-bats vacated by Meadows' departure, which would enable the Rays to get their younger players some action at the hot corner. All three of Walls, Bruján and Paredes have minor league option years remaining, so they can each bounce between St. Petersburg and Durham as well.
The Rays have never shied away from churning players off the big league club to bolster the long-term organizational depth. Paredes has just over one year of big league service under his belt. He won't reach free agency until at least after the 2026 campaign, and it wouldn't be a surprise if he spends enough time in the minors this season to push that trajectory back a year further. Tampa Bay also adds a draft choice that'll fall after the second round, currently projected for #71 overall. Along with a Competitive Balance Round B pick of their own, the Rays now own four of the top 75 selections — along with the accompanying bonus pool space that stockpiling picks provides.
It's a fascinating deal between two teams envisioning both immediate and long-term contention in the American League. The Tigers add a potential middle-of-the-order bat, bolstering an outfield fresh off an injury setback. (In a fun tidbit, they also raise the possibility of Meadows pairing with his younger brother Parker — a High-A outfielder in the Detroit system — in the Comerica Park outfield someday). The Rays continue to preemptively stockpile young players and draft capital, building the kind of organizational depth that allows them to perpetually deal good players like Meadows with the knowledge that additional talented players are on the horizon.
Images courtesy of USA Today Sports.