Veteran lefty J.A. Happ has retired after spending parts of 15 seasons in the Major Leagues. The 39-year-old discussed his career, his journey to pro ball and his decision to step away from the game in an appearance on the Heart Strong Podcast with Jessica Lindberg.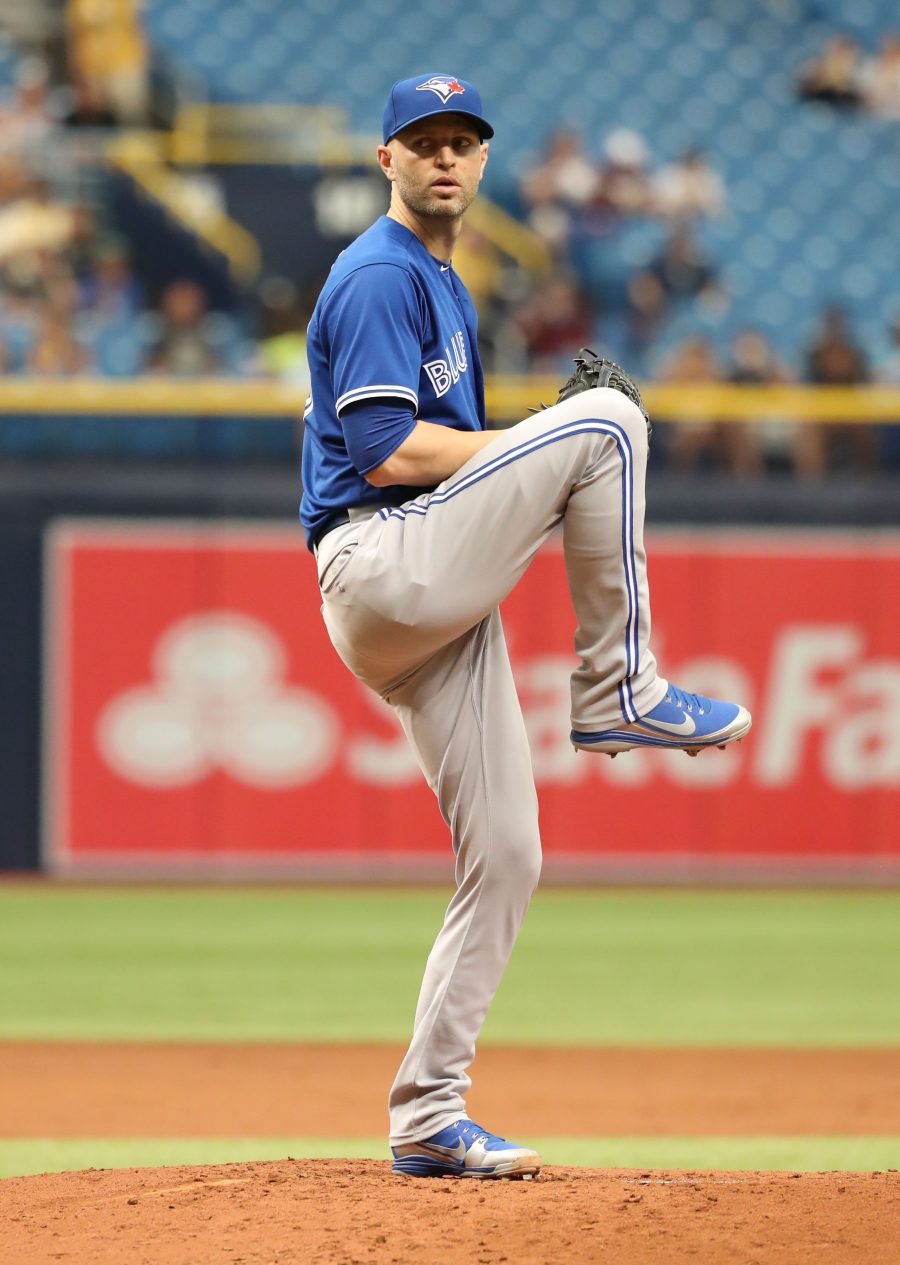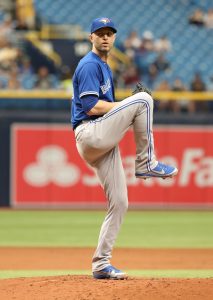 Happ acknowledges that he went "back and forth for pretty much the whole winter" trying to determine whether he wanted to return for another season, going through his usual training regimen to be ready in case he felt a pull to return to the mound.
"It got to the point where it was Opening Day, and I turned the first game on, and I talked to my wife, Morgan, and I said 'What are you feeling?' She just kind of looked at me and said, 'A little anxiety.' I wanted to turn it on to see what I felt, too, and I didn't maybe feel what I needed to feel in order to think I wanted to keep doing this. I felt like that was a sign, like 'OK, it's time to go.' Even though I had put the work in to be ready if the right situation came, I felt like it was time to move on and be a dad and dive into the kids. … It was emotional — something I didn't expect. I called my agent that day, right after we turned that game on, and said, 'I think this is it.' I told the people I feel like I needed to tell. I think I'm still processing it, but I do wake up feeling good about it, and I'm happy to start the process of being a full-time dad, for the time being, at the very least."
Originally a third-round pick by the Phillies back in 2004, Happ made his MLB debut with Philadelphia in 2007, appearing in just one game. He pitched in eight games the following year, earning enough trust to make the team's NLCS roster and turn in three sharp innings of relief. By the 2009 season, Happ not only established himself as a member of the Phillies' rotation but took home a second-place finish in NL Rookie of the Year voting after logging a 2.93 ERA in 166 innings of work. He began that year in the bullpen but moved into the rotation in late May, going on to hurl shutouts against the Blue Jays and Rockies in just the seventh and fourteenth starts of his big league career.
Strong as Happ's early work was, the Phillies couldn't resist the temptation to include him as part of the return for right-hander Roy Oswalt — a three-time All-Star and regular Cy Young contender at that point in his career. That 2010 swap proved to be the first of several notable trades in which Happ was involved over the course of his career. The Astros included him in a massive 11-player swap with the Jays that saw Happ land in Toronto and a then fresh-faced prospect named Joe Musgrove among the most notable names sent to Houston. Happ was also swapped straight up for outfielder Michael Saunders in 2014, and after returning to the Blue Jays on a three-year, $36MM deal as a free agent, he was flipped to the Yankees for Brandon Drury and Billy McKinney in the final season of that pact.
Happ was never a flamethrower or a perennial All-Star, but he carved out a lengthy career as a mid-rotation starter in the perennially dangerous American League East, spending six of his 15 years with the Jays and another three with the Yankees. From Happ's peak in 2014-20, he notched 1058 2/3 innings of 3.81 ERA ball — a strong run that included an All-Star nod in 2018 and a sixth-place finish in 2016 American League Cy Young voting. His consistency netted him a trio of sizable free-agent contracts: his aforementioned $36MM deal with the Blue Jays, a two-year Yankees deal worth $34MM, and a one-year deal with the Twins that promised him $8MM just last season.
All in all, Happ steps away from the game with a lifetime 133-100 record, a 4.13 ERA, 1661 strikeouts, four complete games and three shutouts compiled while suiting up for eight teams: the Blue Jays, Phillies, Yankees, Astros, Twins, Mariners, Pirates and Cardinals. He reached the postseason six times, winning a World Series ring with the 2008 Phillies and pitching well in four of those six playoff runs. (He made one start with the Yankees both in 2018 and 2020, neither of which went particularly well.) Between the three previously referenced free-agent deals and his arbitration seasons, Happ earned more than $97MM in a career pegged at 21.5 wins above replacement by Baseball-Reference and 21.8 WAR by FanGraphs.
Photo courtesy of USA Today Sports Images/Imagn.