The Astros have landed the offensive upgrade they'd been seeking, acquiring first baseman Trey Mancini from the Orioles as part of a three-team trade. Center fielder José Siri goes from Houston to Tampa Bay, while a trio of pitching prospects also find themselves on the move. The Rays send Seth Johnson to the Orioles, while they move Jayden Murray to Houston. Chayce McDermott heads from the Astros to the Orioles to complete the deal. In order to clear a spot for Siri on the 40-man roster, Tampa Bay designated outfielder Brett Phillips for assignment.
Mancini has a .268/.347/.404 line through 401 plate appearances. He's connected on just ten home runs, a bit shy of the 21-plus homer pace he posted in every healthy season between 2017-21. Despite the decreased power production, Mancini has an above-average 10% barrel rate and 89.6 MPH average exit velocity that are each in line with his career marks. It seems Mancini's dip in longballs is more tied to changes in the ball and the Orioles' deepening of the left field wall than an indication his power has truly taken a step back.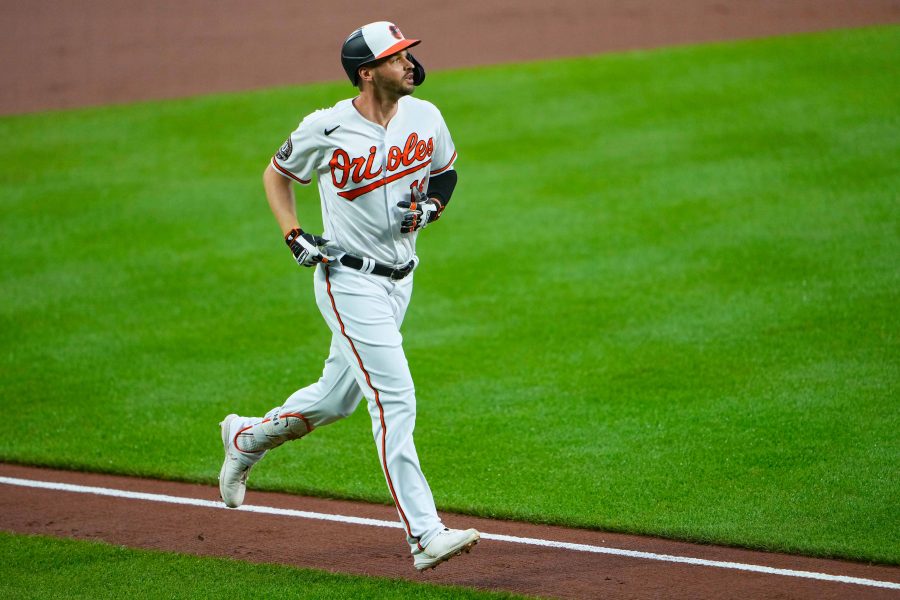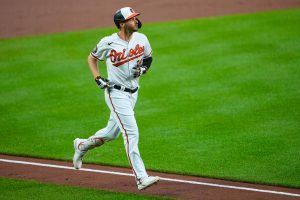 The right-handed hitting Mancini also has a typically solid blend of strikeouts and walks. He's fanning in 21.4% of his plate appearances, a bit less than league average and among the lower rates of his career. Mancini's a well-rounded bat who'll presumably cut into the playing time of Yuli Gurriel. The reigning AL batting champion is a longtime member of the Houston organization, but he has an underwhelming .243/.293/.392 line on the year. Houston has reportedly been on the hunt for offensive upgrades who could supplant Gurriel on the depth chart. While the club was previously tied to Josh Bell and Willson Contreras, they've pivoted to Mancini.
It's another addition to a Houston club that already boasts one of the league's top lineups. The Astros enter play Monday with a .240/.318/.425 line that translates to offense 13 percentage points better than league average, according to wRC+. Houston's raw run-scoring total is a bit less impressive, though, as the club ranks 12th in the majors with 461 runs scored.
Mancini has a bit of experience in the corner outfield, but he's primarily an option at first base or designated hitter. The Astros have Kyle Tucker as their primary right fielder, but left fielder Michael Brantley has been on the injured list for over a month and still has an uncertain recovery timeline. Yordan Álvarez has designated hitter accounted for, leaving first base and perhaps some occasional fill-in work in left as the clearest path to playing time.
For the past few months, Mancini has looked like one of the better bats who might be available this summer. The Orioles, though, have gone 16-7 this month to pull themselves back to .500. Baltimore is within three games of the final Wild Card spot in the American League, seemingly at least raising some questions about how motivated they'd be to deal players off the MLB roster. At least in the case of Mancini, they remain committed to their goal of bolstering the roster for 2023 and beyond, but it's a move that's likely to disappoint at least some segment of the clubhouse and fanbase.
Mancini had been a career-long member of the organization, one of the few productive big leaguers to remain on the MLB roster throughout the franchise's recent rebuild. He's long been well-regarded in the community, and that's become particularly true in the wake of his overcoming colon cancer in 2020. He was deservedly named the AL's Comeback Player of the Year last season.
The 30-year-old Mancini is likely to be a free agent at season's end, making him a rental pickup for the Astros. He's playing this year on a $7.5MM salary, around $2.72MM of which is still to be paid out. Houston will assume that tab as well as the $250K buyout on a $10MM mutual option for 2023. (Mutual options are almost never exercised by both player and team, and Mancini seems likely to forego his end in search of a multi-year pact this winter).
Despite being at least vaguely in playoff contention, the Orioles will continue to look towards the future. They'll add a pair of young arms, neither of whom is going to impact the club in 2022. Johnson is the more well-known of the duo. The 40th overall pick in the 2019 draft, he's a former college shortstop who has flashed impressive stuff and dominated low level hitters in his limited time on the mound. Baseball America recently ranked him as the #9 prospect in a deep Rays system, praising his mid-upper 90s fastball and a slider that sometimes earns plus-plus grades (a 70 on the 20-80 scale) from evaluators. An excellent athlete, the 23-year-old is generally regarded as a possible mid-rotation starter, although he's yet to reach Double-A.
Johnson pitched to a 2.88 ERA in 93 2/3 innings at Low-A last season, striking out an excellent 29% of opposing hitters. He'd fanned an even better 37.3% of batters faced through his first seven starts at High-A this year, but he's been out since May 20 with an injury that'll reportedly require Tommy John surgery. Johnson will have to be added to the 40-man roster at the end of this season or be exposed to the Rule 5 draft. As he faces an extended injury absence and not especially close to big league readiness, devoting him an offseason 40-man spot could be easier for the O's than it'd have been a Tampa Bay team with plenty of upper level depth.
The Rays also part ways with Murray, whom they selected in the 23rd round of the 2019 draft. A Dixie State product, the right-hander has made a brief cameo at Triple-A but spent the bulk of the season at Double-A Montgomery. He owns a 2.83 ERA over 16 appearances (15 starts), offsetting a modest 20.5% strikeout rate with a tiny 7.3% walk percentage while inducing grounders on almost half the balls in play against him. He adds a volume strike-thrower and possible back-of-the-rotation arm to the upper levels of the Houston farm system; he'll have to be added to the 40-man roster this winter or made available in the Rule 5 draft.
In exchange, Tampa Bay bolsters its immediate outfield mix. Siri, 27, is a former top Reds prospect who stalled out towards the end of his time in the Cincinnati system. He's appeared in the majors in each of the past two seasons since signing a minor league deal with Houston over the 2020-21 offseason. Siri raked in a 21-game stint late last year, but he's struggled over a longer follow-up this season. Through 196 cumulative plate appearances, he's hitting .210/.265/.381 with a massive 33.2% strikeout rate as a big leaguer.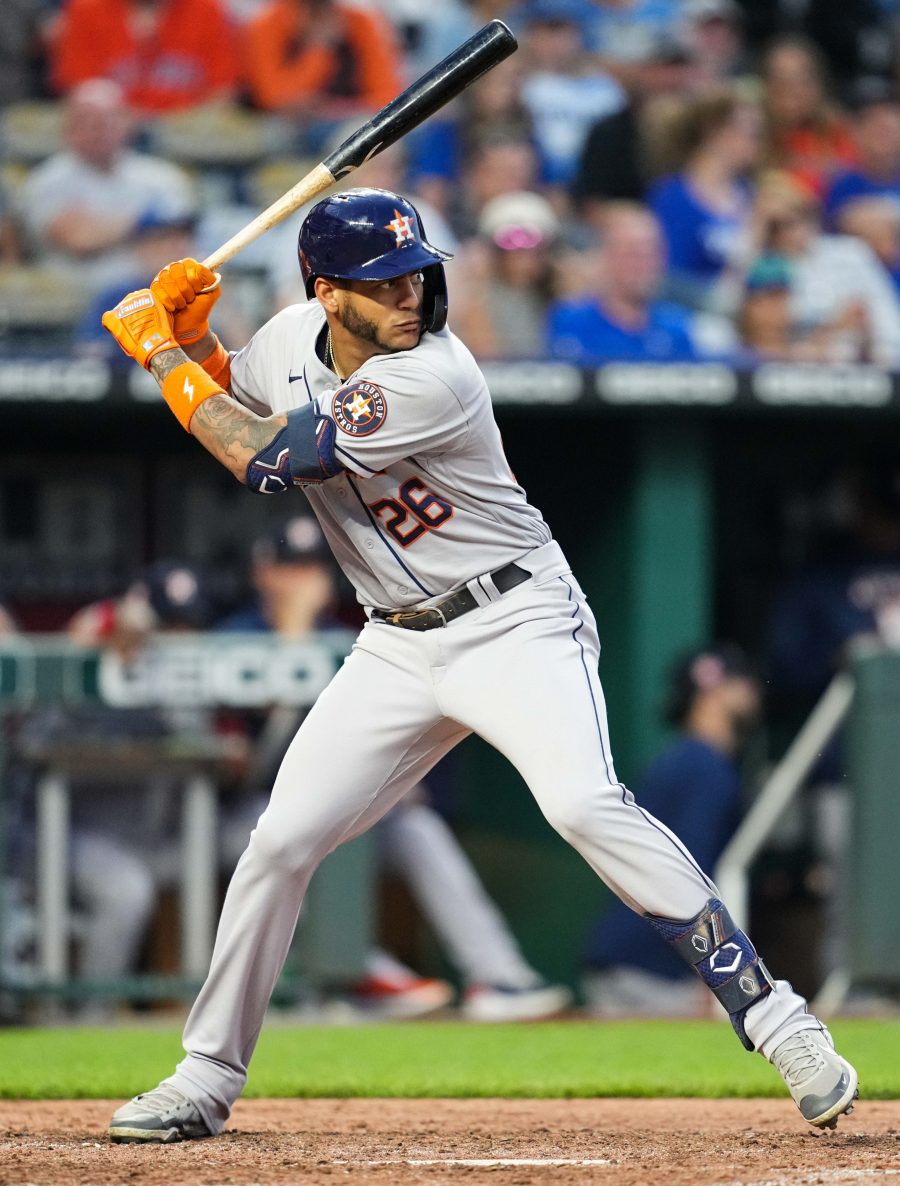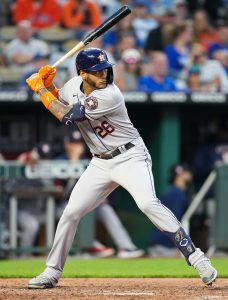 At the same time, it's easy to see why he's of interest to a Rays team that — even after picking up David Peralta over the weekend — is fairly short-handed in the outfield after losing Manuel Margot, Kevin Kiermaier and Harold Ramírez to injury. Siri has big power and speed, and he's obliterated Triple-A pitching over 16 games this year. He hit .318/.369/.552 through 397 plate appearances at the minors top level last year, and he can be optioned to Triple-A Durham for the remainder of this season.
That isn't the case for Phillips, who is out of minor league options. A gifted defensive outfielder, Phillips appeared in 75 games for Tampa Bay this season across all three spots on the grass. He's hitting just .147/.225/.250 with a strikeout rate north of 40%, though, and the struggles at the plate became too much for the Tampa Bay front office to ignore. The Rays can deal Phillips over the next day, or he'll find himself on waivers. He's making $1.4MM, but his power, defense and affable clubhouse presence could lead another team to take a shot on him as a depth option.
McDermott, meanwhile, is the final piece of the deal from the Orioles perspective. A fourth-round pick out of Ball State last year, the 23-year-old righty has spent the season in High-A. He has a huge 35.4% strikeout rate through 72 innings there, starting 10 of his 19 outings. That has come with an alarming 13.4% walk rate, though. Baseball America recently named him the #6 prospect in a thin Houston farm system, praising his 92-96 MPH fastball and a pair of possible above-average breaking pitches in his slider and curveball.
Dan Connolly of the Athletic first reported Mancini was being traded to Houston. Roch Kutbako of MASNsports.com reported the Orioles were receiving multiple pitching prospects. Ken Rosenthal of the Athletic was first to report it was a three-team trade that would send Siri to Tampa Bay; Rosenthal was also first to report Johnson going to the Orioles. Marc Topkin of the Tampa Bay Times reported the Rays' designation of Phillips for assignment. Jeff Passan of ESPN was first with Baltimore's acquisition of McDermott.
Images courtesy of USA Today Sports.