The Dodgers are keeping another of their potential free agents, announcing agreement on an extension with reliever Daniel Hudson. Los Angeles will reportedly exercise their $6.5MM option on his services for next season, and the sides have agreed to tack on a 2024 team option with a $6.5MM base value that can max out at $7.3MM, based on his number of appearances next season, MLBTR has learned. Hudson is a Wasserman client.
Hudson returns for a second consecutive season in L.A. (third overall) after signing a one-year guarantee last winter. That deal paid the veteran a $6MM salary for this season and came with a $6.5MM option or a $1MM buyout for next year. That left the Dodgers with a $5.5MM decision based on Hudson's performance this year. The 35-year-old looked well on his way to making that an easy call, dominating opposing hitters for the first two and a half months.
Over 25 appearances, Hudson tallied 24 1/3 innings of 2.22 ERA ball. His peripherals were similarly dominant. He fanned 30.9% of opposing hitters and generated swinging strikes on a whopping 16.3% of his total offerings. Hudson's average fastball checked in north of 97 MPH, and his high-80s slider was an excellent putaway offering. Hudson also induced ground-balls at a fantastic 53.4% clip and rarely dished out free passes.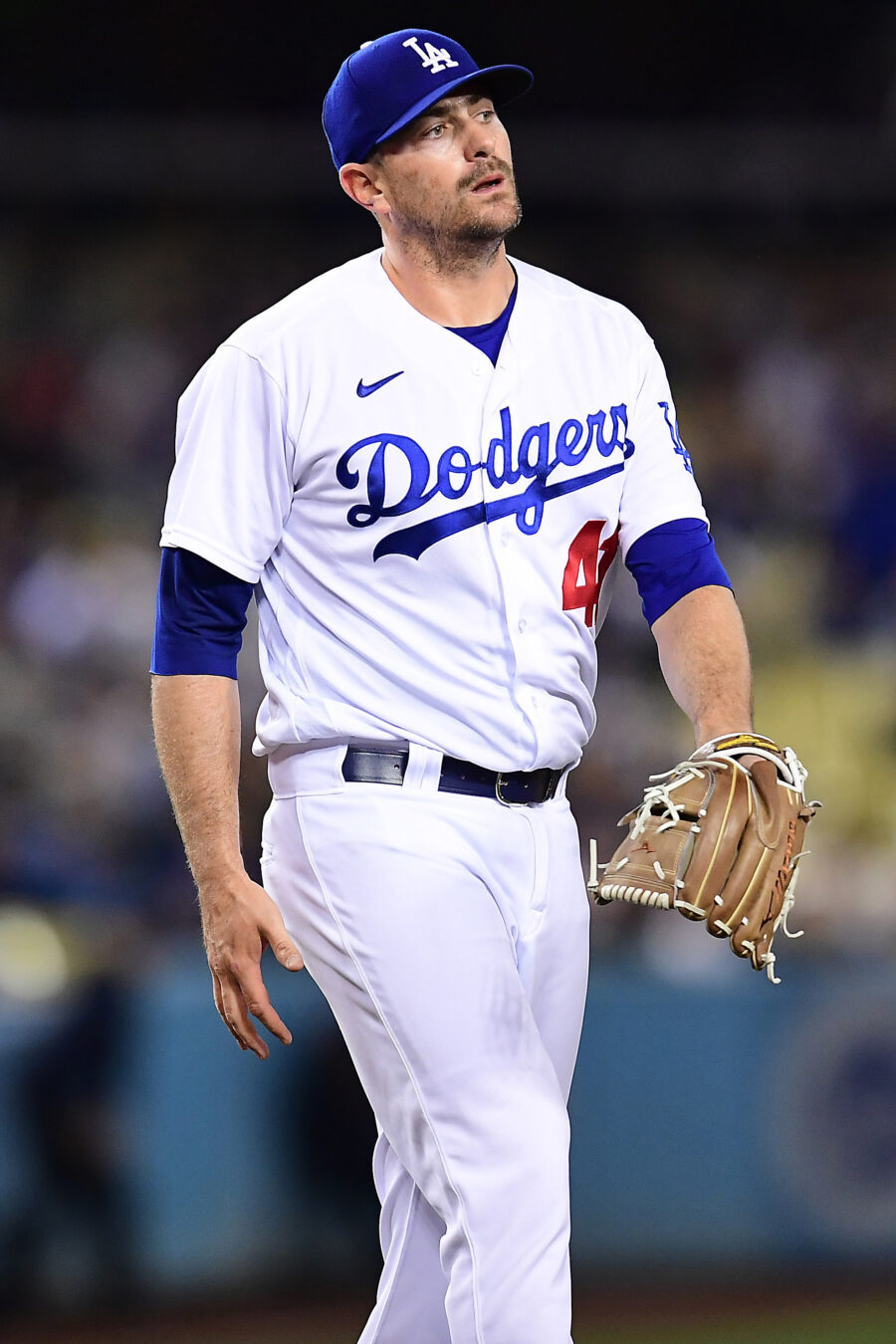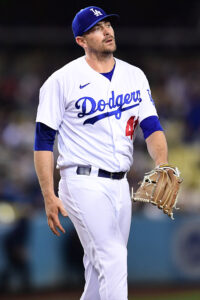 By virtually any measure, the right-hander was one of the more dominant late-game arms around. He picked up nine holds and carved out a key high-leverage role for skipper Dave Roberts, positioning himself among the most important bullpen pieces on the club. Unfortunately, Hudson's stellar year was cut short in late June, when he tore the ACL in his left knee while trying to get off the mound to field a weakly-hit grounder.
Hudson underwent season-ending surgery, at least raising the possibility of the Dodgers letting him go if they were pessimistic about his recovery outlook. Los Angeles has frequently embraced high risk-reward plays (particularly on shorter-term deals), though, and they'll take a shot on Hudson regaining his form for next season. In exchange for that bet, they'll add a 2024 option that'd look like a bargain if he pitches anywhere near the level he had been over the first few months for a full season.
The Dodgers have taken similar courses of action with both Blake Treinen and Max Muncy. In each case, Los Angeles agreed to preemptively trigger a 2023 option in exchange for tacking on a similarly-priced club option for the '24 campaign. Treinen, like Hudson, was on the injured list at the time of his deal. Muncy was on the active roster but struggling from a performance perspective, seemingly battling ill effects of last season's elbow injury. Treinen has continued to deal with shoulder issues in the few months since signing his extension, while Muncy has played well over the few weeks since inking his new deal.
Los Angeles is surely hopeful both Treinen and Hudson will be back at full strength by the start of 2023. If healthy, they'd join Brusdar Graterol, waiver claim turned breakout Evan Phillips, Alex Vesia and Yency Almonte as candidates for mid-late inning work next season. The Dodgers will see Craig Kimbrel hit free agency after an up-and-down year, and deadline acquisition Chris Martin is headed to the open market as well. The team holds a $1.1MM option on Jimmy Nelson, who's still rehabbing from last August's Tommy John surgery.
It's a talented group, although the Dodgers are sure to bring in a veteran or two from outside the organization this winter. Between the health uncertainty surrounding Treinen, Hudson and Nelson and the spotty pre-2022 track records for Phillips and Almonte, there's room on the roster for additional veteran stability. There's also plenty of payroll flexibility, as Hudson's deal only brings the club shy of $98MM in guaranteed player commitments for next season, according to Roster Resource. The club's estimated competitive balance tax ledger now sits just above $112MM.
The Dodgers have shattered the CBT threshold for two straight seasons, and they're set to pay around $29.4MM in overage fees after this season. Next year's base tax threshold will be set at $233MM, giving the Dodgers plenty of flexibility before even reaching the lowest tier. They're facing another robust crop of impending free agents, with Trea Turner, Clayton Kershaw, Tyler Anderson, Justin Turner, Andrew Heaney and Kimbrel among those ticketed for the open market.
Jeff Passan of ESPN first reported the Dodgers were exercising Hudson's option, and that the sides had added a 2024 club option in the $6.5MM range.
Image courtesy of USA Today Sports.