The Red Sox have gotten a jump on their offseason business, reportedly agreeing to a one-year contract extension with utilityman Enrique Hernández. The deal guarantees the Wasserman client $10MM for the 2023 season.
Hernández had been slated to hit free agency this winter, but he'll bypass that opportunity for a third season in Boston. The longtime Dodger first hit the open market over the 2020-21 offseason, when he signed a two-year, $14MM pact with Boston. It was a surprisingly strong multi-year arrangement on the heels of back-to-back down seasons at the plate, but it quickly looked like a coup for chief baseball officer Chaim Bloom and his front office.
The Puerto Rico native posted arguably his best season to date in 2021. He tallied a personal-high 585 plate appearances and connected on 20 home runs and 19 doubles with an overall .250/.337/.449 slash line. Hernández walked at a robust 10.4% clip, only struck out 18.8% of the time and made a strong impact from a power perspective. Altogether, by measure of wRC+, his offensive production checked in nine percentage points above league average.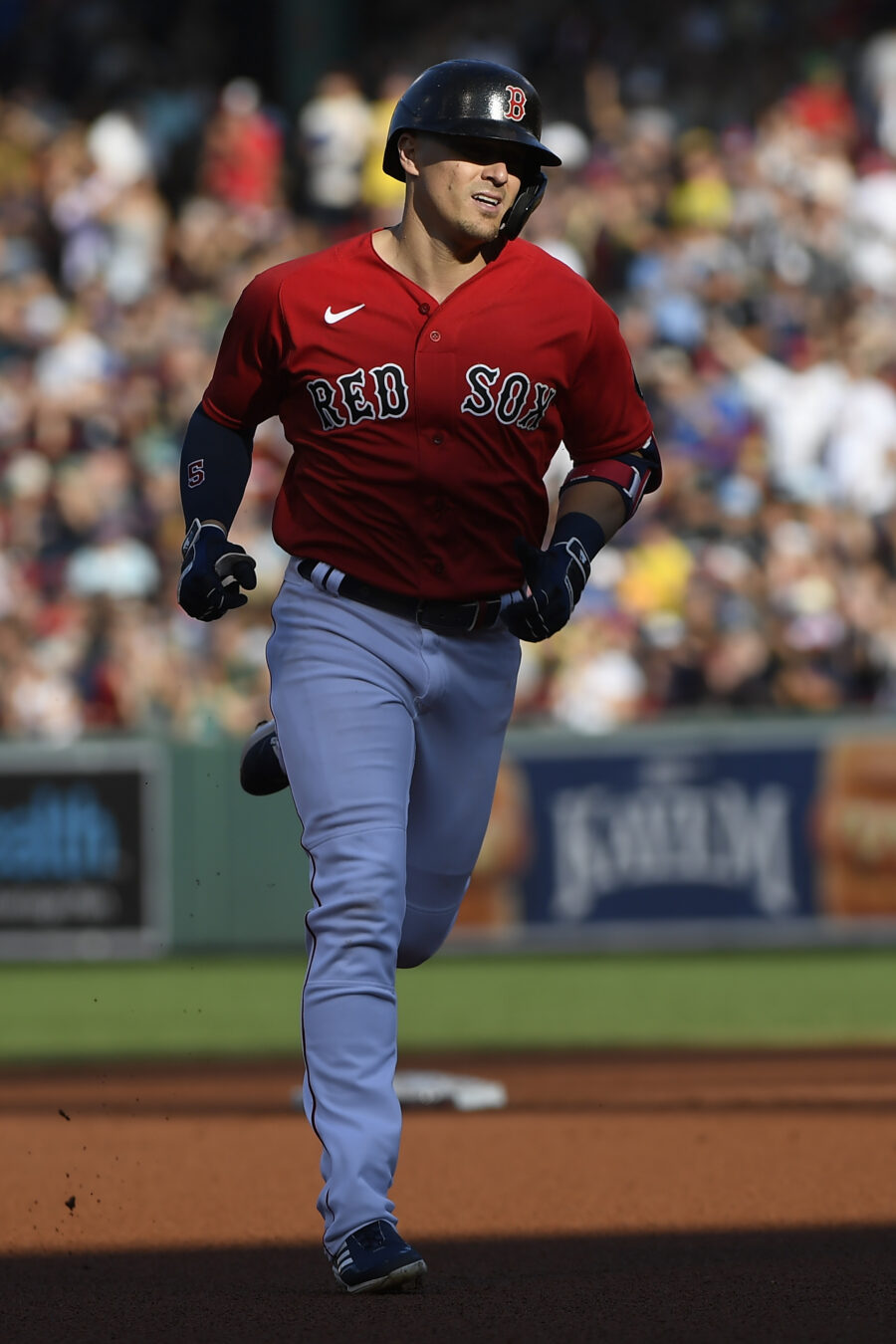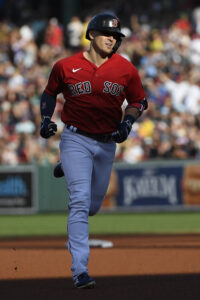 Hernández paired that well-rounded hitting output with his typically strong defense. As he has throughout his career, Hernández proved willing to bounce between the infield and outfield. He spent the bulk of his time in center field and at second base, with public defensive metrics placing him among the league's best at the former position. On the heels of that strong first season in Fenway, Hernández deservedly earned Boston's Opening Day nod in center field this year.
The 31-year-old hasn't managed to replicate last year's production though. He slumped to a .193/.266/.325 line through the season's first month and has never fully gotten back on track. While Hernández has improved upon that particularly tepid early-season output, he's posted below-average numbers at the dish in each month when healthy. He also lost a bit more than eight weeks to a strained right hip flexor that sidelined him from early June until the middle of August. Altogether, Hernández has gotten into 68 games and tallied 304 plate appearances, compiling a meager .219/.283/.354 showing with just six longballs.
Some of Hernández's underlying numbers have correspondingly gone in the wrong direction. His walks are down to a below-average 7.9% clip, while his rate of hard contact has plummeted from 43.2% to 34.4%. Perhaps the Red Sox are willing to attribute the offensive downturn, at least in part, to the hip issue through which Hernández was battling. Disappointing as his 2022 work at the plate has been, he has continued to rate as an above-average defensive center fielder. If he can recapture something resembling league average offense, Hernández would still be a valuable contributor — either as the regular center fielder or in a utility role that sees him bounce more frequently between the dirt and the grass.
Presumably, Hernández will get the first crack at an everyday outfield role again. The Sox don't have much in the way of established in-house alternatives, with former top prospect Jarren Duran struggling to a .218/.269/.355 line with bottom-tier defensive metrics through his first 90 big league games. For a Red Sox team that is looking to immediately return to contention after a disappointing 2022 campaign, penciling the 26-year-old into the Opening Day lineup is probably too risky. If Duran plays his way into an everyday job, Hernández could slide into a superutility capacity.
One could argue Boston should've aimed higher than either Hernández or Duran and sought an external upgrade in center field. Re-signing Hernández doesn't expressly rule that out, although it'd seem to alleviate the pressure on Bloom and his staff to dip into very thin waters at the position. Aaron Judge, of course, is the top free agent who'll be available but looks likely to command a salary approaching or exceeding $300MM. Aside from Judge, Brandon Nimmo is the only clear above-average center fielder who's slated to hit the open market. The Rays are certain to buy out defensive stalwart Kevin Kiermaier (with whom Bloom is plenty familiar from his time in the Tampa Bay front office), but Kiermaier's coming off a shaky offensive season of his own and recently underwent season-ending hip surgery.
The trade market may not offer many solutions either. Teams are sure to try to pry Bryan Reynolds away from the Pirates yet again, but no team has been successful (or seemingly even come close) to doing so. The A's will probably listen to offers on Ramón Laureano, but he's arguably a cleaner fit in a corner outfield spot than up the middle. Other trade candidates include the Royals Michael A. Taylor and the Cubs Rafael Ortega, but it's not clear either is an upgrade over Hernández.
It's the start of what figures to be a busy offseason in Boston. The Red Sox are facing the potential free agent departures of Xander Bogaerts, J.D. Martinez, Nathan Eovaldi, Michael Wacha and Rich Hill, among others. Assuming Bogaerts opts out of the remaining three years on his current contract, the Sox are slated to enter the offseason with a bit more than $70MM in guaranteed commitments for 2023 after accounting for Hernández's deal. Rafael Devers headlines an arbitration class that's likely to push that tally north of $90MM.
That still leaves plenty of room for a club that opened this year with a payroll above $206MM, per Cot's Baseball Contracts. They'll need to overhaul the pitching staff, address a middle infield position if Bogaerts departs, and perhaps look for upgrades at catcher and in a corner outfield spot. There's a lot of work to be done this offseason. Today's agreement to keep around a familiar player whom the organization clearly expects to right the ship marks the first of many key decisions on the horizon.
Jeff Passan of ESPN first reported Hernández and the Red Sox were in agreement on a one-year, $10MM extension.
Image courtesy of USA Today Sports.