The Astros have parted ways with general manager James Click, the team announced Friday. ESPN's Jeff Passan tweets that Click formally rejected Houston's one-year offer to return to the organization. Future details on the Astros' baseball operations structure will come at an unspecified later date, per the team.
"We are grateful for all of James' contributions," owner Jim Crane said in a prepared statement. "We have had great success in each of his three seasons, and James has been an important part of that success. I want to personally thank him and wish him and his family well moving forward."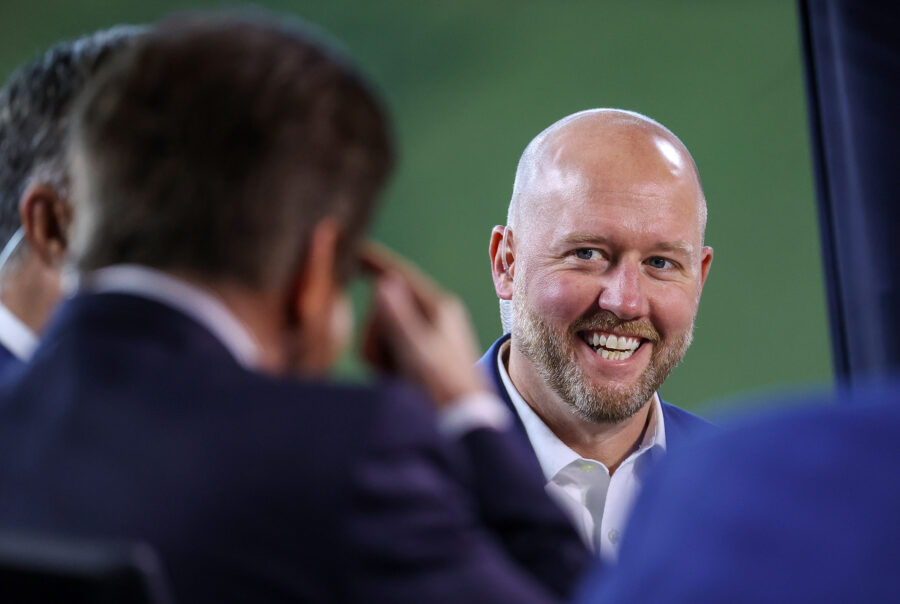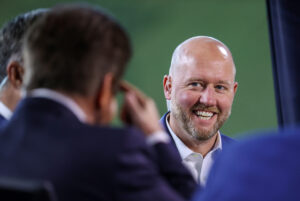 It's a bizarre and largely unprecedented dismissal, though not one that comes as a total surprise. Reports suggesting friction between Crane and Click date back more than a month now, although the general expectation was that if Houston managed to win the World Series, Click would be retained. Crane technically gave his GM that opportunity, but only in the form of a one-year extension. Extensions of just one year for a lame-duck GM are rare in the first place, and putting forth that type of offer on the heels three consecutive ALCS appearances, two straight World Series berths and, of course, a 2022 World Series victory, seems like little more than a lowball offer.
Crane hired Click on Feb. 3, 2020, just weeks after former president of baseball operations Jeff Luhnow and manager AJ Hinch were fired in the wake of the investigation into the Astros' 2017 sign-stealing scandal. Click oversaw three seasons and three trade deadlines with the Astros in addition to a pair of full offseasons. Among his notable free-agent signings were Hector Neris, a bargain pickup of Ryne Stanek, and a new deal for Justin Verlander, though Verlander himself has spoken on record about how it was a call directly from Crane that wrapped up that agreement. Relatedly, Ken Rosenthal of The Athletic reported recently that Crane has had a far larger role in baseball operations than most owners, functioning as a sort of "owner/GM" at times.
At least on the surface, there's some evidence that was true not only with regard to free agent endeavors but the trade market. Crane reportedly nixed a trade agreement that would've sent righty Jose Urquidy to the Cubs in exchange for Willson Contreras this past summer, for instance. The Astros pivoted and acquired Christian Vazquez instead. Among the other trades of note made during Click's tenure were acquisitions of relievers Kendall Graveman, Rafael Montero, Yimi Garcia, Phil Maton and Brooks Raley — all of which look anywhere from defensible to outstanding with the benefit of hindsight.
Where the Astros go from here remains to be seen. In the past several seasons, they've seen key lieutenants like Sig Mejdal (Orioles) and more recently Pete Putila (Giants) leave for more prominent roles with other organizations. At present, they have a pair of assistant GMs in Andrew Ball and Scott Powers.
Of course, there will be (and already has been) rampant speculation about former Astros assistant GM David Stearns, who recently stepped down as the Brewers' president of baseball operations. Milwaukee hired Stearns away from Houston as their GM back in 2015, and Stearns quickly built a reputation as one of the most respected and successful executives in the sport, eventually being elevated to the title of president of baseball operations.
Stearns still has a year to go on his contract with the Brewers. The team announced at the time of his decision to step back that Stearns would remain with the team in an advisory/consultant capacity, helping GM Matt Arnold transition into the lead baseball operations role. Stearns, a New York native and frequent target of the Mets in recent offseasons, said at the time that he had no plans to pursue any other opportunities. "I'm not going anywhere," Stearns stated, plainly adding that he planned to remain in Milwaukee and, for the first time in years, have the opportunity to take a deep breath and spend time with his young family.
Whether Stearns is a legitimate option for the Astros remains to be seen, though it stands to reason that Crane will look into the possibility. It's been speculated that because Stearns still has a contract, the Astros would need to orchestrate some kind of trade to bring him into their front office. That, however, presumes that Stearns even wants to immediately jump back into the rigors of a 24-hour-a-day, 365-days-a-year baseball operations schedule.
Failing that, Crane will now have the opportunity to interview executives with other clubs to step into Click's former role. If the hope is to eventually lure Stearns or another big-name executive to Houston, Crane might only hire a general manager for the time being, thus leaving the "president of baseball operations" title vacant and perhaps waiting for a bigger name. Doing so, however, would generally limit Crane to interviewing assistant GMs from other organizations. Teams typically only allow their executives to interview with other clubs and leave if they're being offered a promotion.
However things play out, it's a major shift for the Astros organization and a jarring sight to see a World Series-winning GM ousted just weeks after hoisting the trophy above his head. Crane can and likely will point to the one-year offer and say he tried to retain Click, though any such transparent statements will ring hollow. Click, who was previously an assistant GM with the Rays, should have no shortage of interest from other organizations as he looks for his next opportunity in baseball, though, and in all likelihood will have multiple offers and multiple roles from which to choose as the 44-year-old ponders what's next in his career.