The Cubs and catcher Tucker Barnhart are in agreement on a two-year deal, though the second year is a player option. He'll be guaranteed $6.5MM but escalators could push his earnings to $9.5MM. The deal is pending a physical. Barnhart is represented by the Ballengee Group.
The catching situation in Wrigley has been in flux for some time, despite the fact that they've had one of the best backstops in the league for the past seven seasons in Willson Contreras. The club leaned into a rebuild in 2021, trading away Anthony Rizzo, Javier Báez and Kris Bryant, among others. Contreras stayed at that time as he still was under control for 2022, but a trade still seemed inevitable. That feeling only increased when the club signed Yan Gomes to a two-year deal going into the season.
Curiously, a deal never came together, though it was later reported that they had a trade lined up with the Astros before Houston owner Jim Crane scuttled the deal. Contreras eventually turned down a qualifying offer from the Cubs and signed with the Cardinals. That will net the Cubs an extra pick in the upcoming draft but it left them a bit thin behind the plate.
Gomes is still under contract for one more year but he's now 35 years old and coming off a poor year at the plate. He hit .235/.260/.365 in 2022 for a wRC+ of 73, indicating he was 27% below league average. The only other catchers on the 40-man roster are P.J. Higgins, who is more of a utility player than can catch if needed, and Miguel Amaya, who has yet to reach Triple-A. Given those options, catcher was a natural target for the Cubs, who were also connected to Christian Vázquez, Omar Narváez, Curt Casali and Roberto Perez at times this offseason.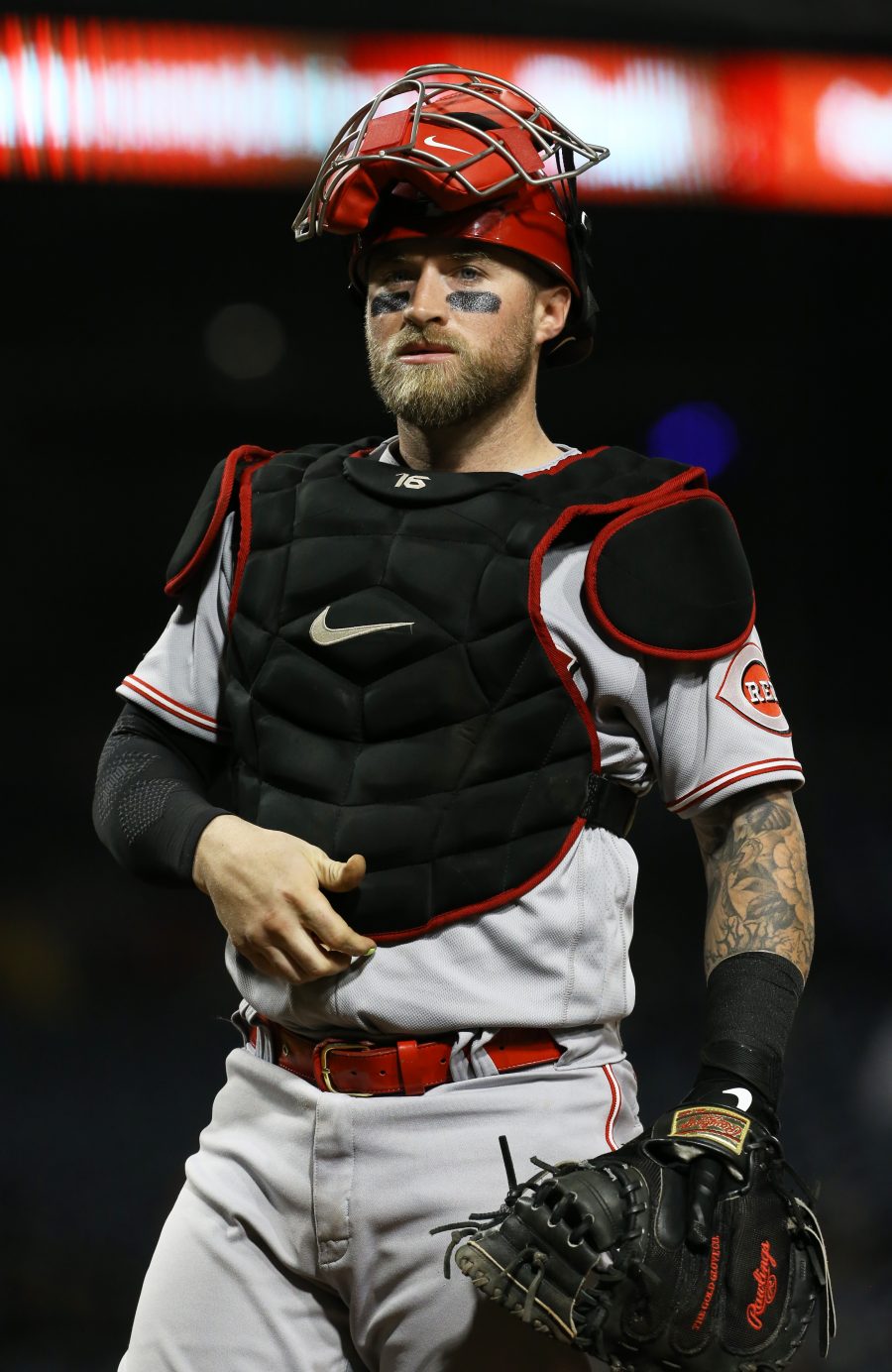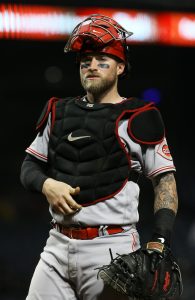 Barnhart, 32 next month, should provide the Cubs with a fairly stable profile. He's rarely been exceptional or awful, on either side of the ball. He's hit .245/.320/.360 in his career for a wRC+ of 80. That indicates he's been 20% below league average overall, but catchers generally are less potent at the plate than their peers. The league average catcher posted a wRC+ of 89 in 2022. Barnhart has never posted a wRC+ higher than 90 but he's also never finished below 63, apart from his brief debut in 2014. That 63, however, was just this past season with Detroit, when he batted .221/.287/.267.
On the glove side, Barnhart has 12 DRS for his career. FanGraphs has graded his framing as poor on the whole, but it bottomed out in 2018 and was above-average in next three seasons before dipping just below in 2022. Although defensive metrics don't paint him as a lights-out defender, Barnhart has won a pair of Gold Gloves, including in 2017 when he nabbed a league-leading 44% of runners who attempted to swipe a base on his watch. He also received interest from the Reds, Pirates and Astros this offseason but will join the Cubs, returning the National Central where he spent many years as a Red.
The Cubs have been fairly aggressive this winter, signing Dansby Swanson, Cody Bellinger, Jameson Taillon, Brad Boxberger and now Barnhart. That brings the club's payroll up to $172MM, per Roster Resource, with a competitive balance tax figure of $206MM. That payroll is already a sizeable increase over last year's $143MM figure, per Cot's Baseball Contracts, though they've been up as high as $203MM in the past. It's unknown how much more the club plans on spending, but it's possible there's more there to work with. They're also more than $20MM shy of the luxury tax threshold, which is $233MM.
Sahadev Sharma of The Athletic first reported that the Cubs and Barnhart were closing in on a deal. Mark Feinsand of MLB.com first reported that an agreement was in place. Joel Sherman of The New York Post first reported the one-year plus a player option framework. Jon Heyman of the New York Post first reported the financials.
Image courtesy of USA Today Sports.