The Mets and Orioles swung a trade late Wednesday night, with Baltimore acquiring James McCann and cash considerations for a player to be named later. New York is reportedly covering $19MM of the $24MM still remaining on McCann's contract over the next two years. To create a spot on the 40-man roster, Baltimore designated infielder Tyler Nevin for assignment.
It looked like only a matter of time before McCann changed teams. New York agreed to terms with Omar Narváez on a two-year contract last Thursday. As soon as news of that agreement broke, it became clear the Mets were going to deal one of their incumbent backstops, with McCann the likeliest candidate. Neither McCann nor Tomás Nido could be sent to the minor leagues, and carrying three catchers on the 26-man roster would've been challenging. That's before considering top prospect Francisco Álvarez, who figures to get an extended MLB look at some point soon after debuting late in the 2022 season.
McCann will secure his roster spot in Baltimore. The O's entered the day with just one catcher on their 40-man roster, making it an inevitability they'd bring in some help from outside the organization. Of course, that backstop is AL Rookie of the Year runner-up Adley Rutschman. McCann will have to move into a backup role with the O's.
The past couple seasons have been rough for McCann, who first joined the Mets over the 2020-21 offseason. New York placed a sizable bet on the veteran backstop's previous couple seasons with the White Sox. The University of Arkansas product had hit .276/.334/.474 through 587 plate appearances for Chicago between 2019-20. That handily dwarfed the .240/.288/.366 mark he'd posted over the preceding four-plus seasons with the Tigers, and the Mets clearly felt he'd turned a corner offensively. They inked him to a four-year, $40.6MM free agent contract that beat most expectations.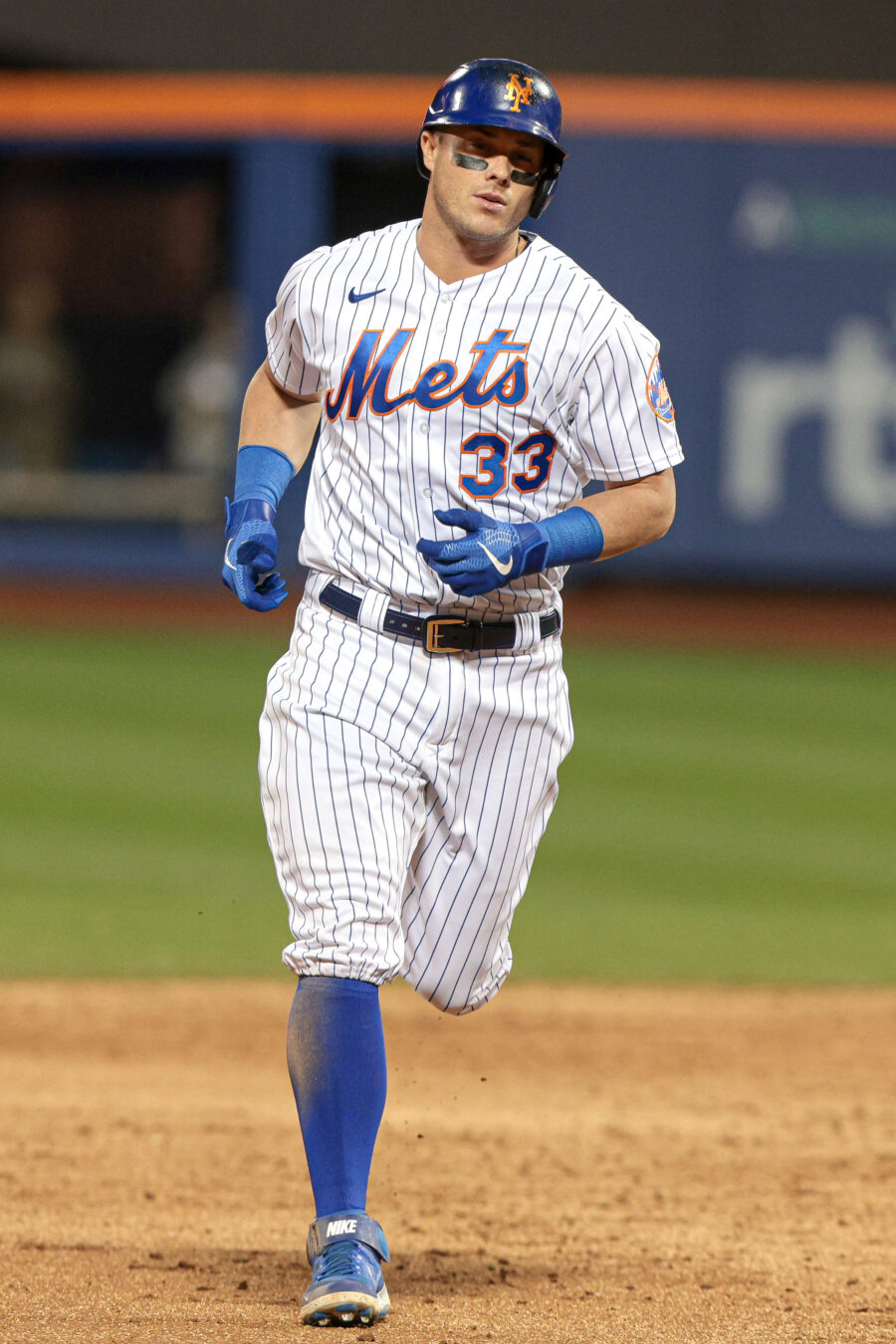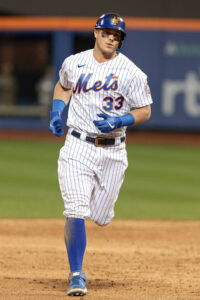 New York gave McCann extended run in his first season, starting him at catcher for 97 of their 162 games in 2021. His production more closely resembled that of his Detroit days, however. He hit .232/.294/.349 over 412 plate appearances, connecting on just 10 home runs after hitting 18 longballs in his only full season with the White Sox. Nevertheless, McCann was back in the Opening Day lineup for the second season of the deal as the Mets hoped for a bounceback campaign.
That wasn't to be, as he struggled with both underperformance and injury this year. The veteran fractured the hamate bone in his left hand/wrist in mid-May. He required surgery and lost six weeks to rehab. A few weeks after his return, he suffered a strain in his left oblique and went back on the injured list for a little less than a month. In between the health setbacks, he managed just a .195/.257/.282 line in 61 games. By the time the postseason rolled around, Nido was starting behind the dish. McCann was relegated to a depth role, while Álvarez was with the big league club in a catcher/DH hybrid capacity.
The past two seasons certainly aren't what the Mets had envisioned when they signed McCann. As a result, they're left to pay down a notable chunk of the remaining money on his contract. His deal was backloaded, with a $600K signing bonus followed by successive $8MM salaries in the first two seasons. He's due $12MM in each of the next two years, the bulk of which will remain on the Mets' ledger.
While New York only sheds $5MM in actual salary, the savings from the trade are a bit more than that for owner Steve Cohen and his front office. New York is going to shatter all four thresholds of the competitive balance tax, meaning they're paying a 90% tax for every additional dollar they spend next season.
Tim Healey of Newsday tweets that New York's CBT hit on McCann will recalculate to encompass the two years and $19MM they're still paying — a $9.5MM average annual value. His contract had previously counted for $10.6MM against the team's tax ledger (reflecting the AAV of his four-year deal), so they'll shave roughly $1.1MM off their CBT number. That translates to $990K in tax savings this year. If they surpass all four CBT thresholds again next year, they'd be taxed at 110% on every dollar spent beyond the fourth threshold. Shaving $1.1MM off their CBT mark would pick up around $1.21MM in tax savings that season.
Paying down the deal makes it a reasonable proposition for the Orioles. A $5MM commitment spread over two years is minimal for a veteran catcher. Players like Mike Zunino and Austin Hedges have signed one-year deals in the $5-6MM range recently as free agents. Those players will take on a larger role in their new destinations than McCann will with the Orioles, but he'd have fit in that group were he available on the open market. The O's are nowhere near the luxury tax threshold, so the money New York saves in that regard is of little consequence to the O's.
There's no question it's Rutschman's job, but McCann offers a respected and experienced voice behind him on the depth chart. After a few seasons of subpar pitch framing numbers, he has rated as a slightly above-average framer in two of the past three years. McCann doesn't have a great arm, but he'll bring competent receiving when called upon in Rutschman's stead. A situational role could allow manager Brandon Hyde to work him in against left-handed pitching, against which he has a career .258/.325/.458 mark. They'll presumably look to shield him from righties, who have limited him to a meager .237/.284/.351 line.
It's a minimal financial hit for Baltimore, and the acquisition cost will be minor. It's not likely the player to be named later will be a prospect of much renown, with the Mets not negotiating from a position of strength. For the most part, the swap is about the Mets clearing the roster spot and some money. Baltimore will plug the #2 catcher spot they'd been seeking to address.
Doing so means they risk losing Nevin, who was bumped from the 40-man roster. The son of Angels skipper Phil Nevin, Tyler briefly debuted in the majors in 2021, but the bulk of his MLB experience came this past season. He hit just .197/.299/.261 with a pair of home runs across his first 184 trips to the plate. Nevin appeared at all four corner positions but rated poorly in the eyes of public metrics for his work at third base.
Prospect evaluators have long considered Nevin more of a bat-first player, so his defensive struggles at the hot corner aren't too surprising. Baltimore has stockpiled plenty of upper level talent in the infield that had surpassed or was likely to soon leapfrog Nevin on the depth chart. They'll now have a week to trade him or place him on waivers.
While Nevin doesn't have much MLB experience, he's only 25 and has a more respectable Triple-A track record. The righty is a .246/.328/.417 hitter through 644 plate appearances at the top minor league level. Nathan Ruiz of the Baltimore Sun tweets the O's were granted a fourth minor league option year, meaning  any team that acquired Nevin could bounce him between the majors and Triple-A for another season.
Jeff Passan of ESPN first reported the Orioles were acquiring McCann. Mark Feinsand of MLB.com first reported the Mets were receiving a player to be named later and that the O's were covering $5MM in salary.
Image courtesy of USA Today Sports.