The Astros have hired Braves vice president of scouting Dana Brown as their new general manager, the team announced Thursday. He'll replace James Click, who held the position from 2020-22 but departed after the season.
"We are excited to have Dana join our organization," Astros owner Jim Crane said in today's press release. "He brings championship caliber experience to our team and is the right fit for us to continue to deliver a winning franchise on and off the field. We welcome Dana and his family to the Astros family."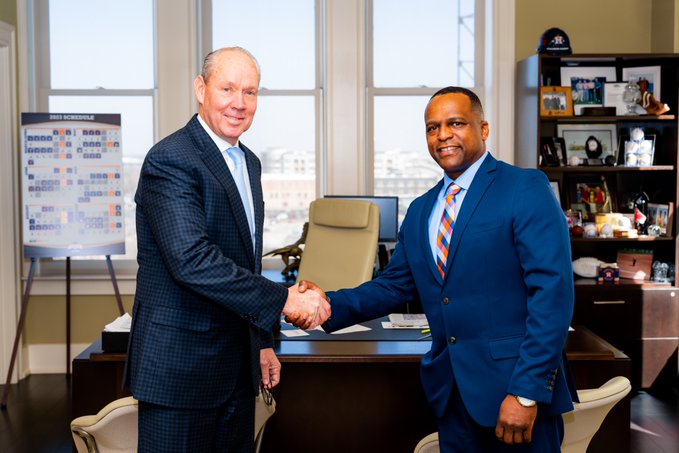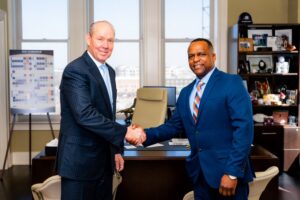 Brown has been the Braves' vice president of scouting for the past four seasons, overseeing drafts that netted the Braves talent such as Spencer Strider, Michael Harris, Vaughn Grissom, Shea Langeliers and Bryce Elder. Prior to being hired by Atlanta in 2019, he was a special assistant in the Blue Jays' front office for nine years — overlapping with current Braves president of baseball operations (and former Toronto GM) Alex Anthopoulos for a substantial portion of that tenure. Brown spent the nine preceding seasons as the director of scouting for the Expos/Nationals and was an area supervisor and crosschecker in the Pirates' scouting department for eight years in the 90s.
Even six months ago, the notion of the Astros needing to hire a new general manager would've registered as a surprise. There were reports of growing friction between Crane and Click late in the 2022 season, but winning tends to cure all, and the Astros not only made a deep postseason run but took home their second World Series title in the past six seasons — Click's first in just his third year on the job.
However, while 73-year-old skipper Dusty Baker was content to take a one-year extension despite having just secured a championship, Click understandably sought a multi-year offer with his original three-year contract drawing to a close. Crane put forth what was widely viewed as a token one-year extension offer — Click's World Series counterpart Dave Dombrowski, for comparison, was extended through 2027 by the Phillies — which was swiftly rejected by Click. The Astros announced Click's departure two days later and, on the same day, fired assistant GM Scott Powers, whom Click had hired away from the Dodgers back in Jan. 2022.
The Astros have operated without a general manager throughout the offseason. Crane has personally taken a large role in baseball operations, negotiating Rafael Montero's three-year, $34.5MM deal to return to the club and Jose Abreu's three-year, $58.5MM contract. Assistant GMs Bill Firkus, Andrew Ball and Charles Cook have all retained roles near the top of the hierarchy, and former Astros star and current front office advisor Jeff Bagwell has also reportedly influenced the team's baseball operations decisions.
Brown will now step to the top of the Astros' baseball operations department, ostensibly with full autonomy over the team's roster decisions moving forward. Reports have indicated that Crane was more involved than most owners even prior to Click's departure — he nixed a deadline trade that would've sent Jose Urquidy to the Cubs for Willson Contreras — and only time will tell whether he has a more hands-off approach with his newly minted general manager.
Brown's appointment as general manager marks at least something of a philosophical shift from recent regimes. Former president of baseball operations Jeff Luhnow, who was fired in the wake of the 2017 trashcan scandal, was among the foremost voices in bringing about the analytical revolution in modern baseball front offices. Click, meanwhile, came from a similarly data-driven Rays organization, where he'd served as vice president of baseball operations and, per the Rays (at the time of his hiring in Houston) had "a focus on baseball research and development" and "baseball systems," among other responsibilities.
That's not to say that neither Luhnow nor Click had any scouting acumen themselves, just as it's not to say that Brown is unfamiliar with many of the data-oriented principles that guide modern front offices (to varying extents). Nonetheless, Brown's background is rooted in more traditional types of player evaluation; the Astros, under Luhnow, moved away from in-person scouting to put a greater focus on video scouting. That had already begun to change under Click, who worked hard over his final year to replenish some of the scouting resources lost under the prior regime's shift.
Just as we can't yet know whether Crane's more hands-on approach will change with Brown in the GM's chair, it's impossible to state whether the Astros will pivot to a more scouting-heavy focus — or at least a more balanced blend between data-based and scouting-based evaluations. Brown and Crane will surely speak on the matter in the near future; the Astros have called a 2:30pm press conference to formally introduce their new general manager.
Mark Berman of FOX 26 first reported that Brown would be Houston's new GM (Twitter link).
Photo courtesy of the Houston Astros.