12:16pm: The Twins formally announced the signing. Right-hander Chris Paddack, who's recovering from Tommy John surgery performed last May, was placed on the 60-day injured list to open a spot on the 40-man roster.
Feb. 23, 8:40am: The New York Post's Jon Heyman reports that Solano's deal guarantees him $2MM, with up to $250K in additional incentives available.
Feb. 21: The Twins are in agreement with infielder Donovan Solano on a one-year, major league contract, reports Ken Rosenthal of The Athletic. The deal is pending a physical and the financial terms are not yet publicly known.
Solano, 35, has had a unique journey in his baseball career. He played in the big leagues from 2012 to 2016 but didn't impress much and wound up mired in the minors for two years after that. He was able to claw his way back to the show and has been a solid major league player over the past few years. With the Giants from 2019 to 2021, he hit .308/.354/.435, with his wRC+ of 113 indicating he was 13% better than the league average hitter in that time.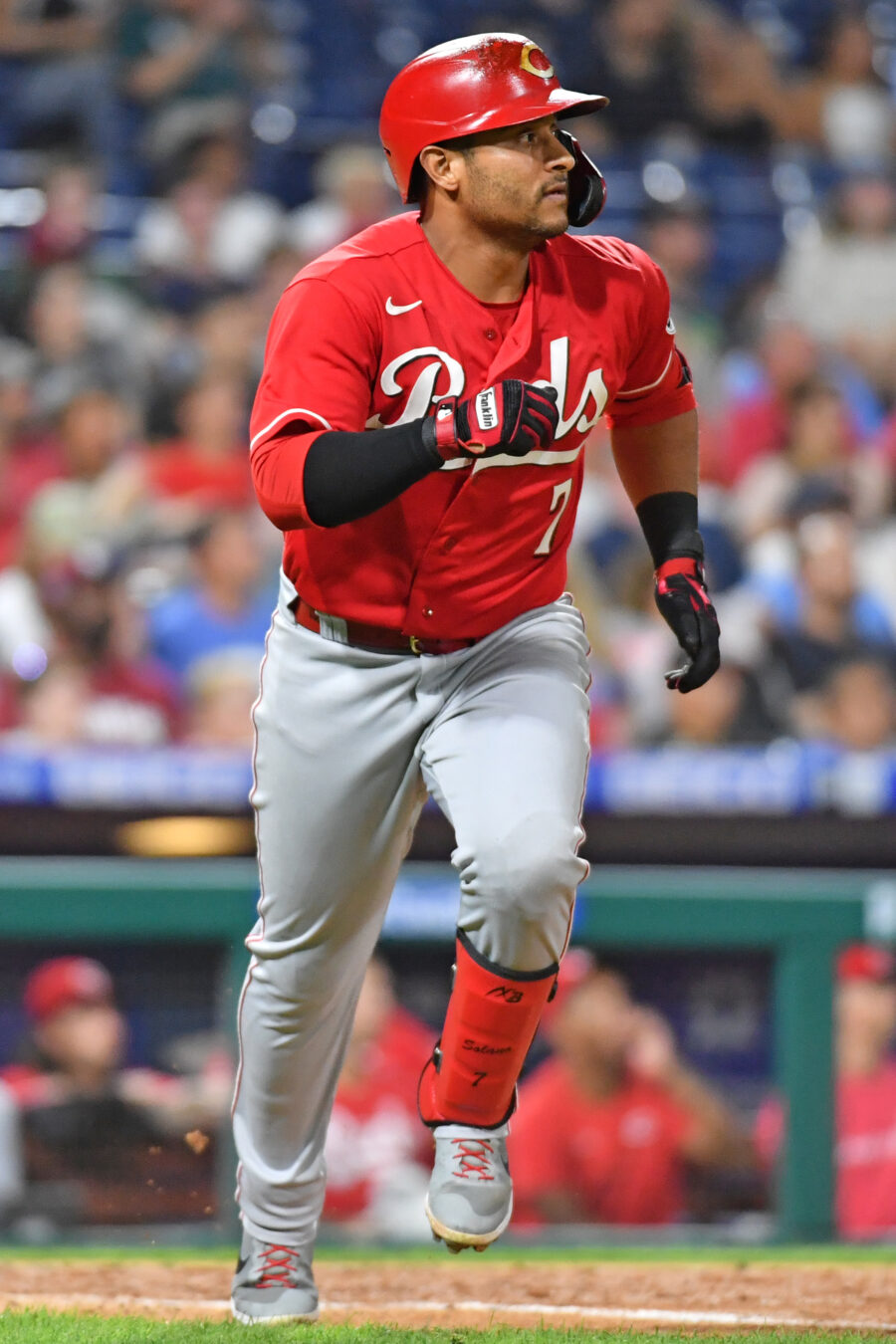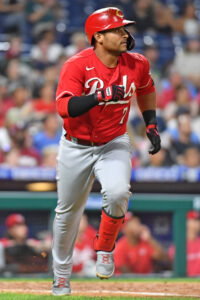 He signed with the Reds last year and took a bit of a step back at the plate, finishing the season with a .284/.339/.385 line and a 98 wRC+. Despite the slight drop, he was still a useful piece for the Reds, since he was able to spend significant time at the three non-shortstop infield positions and was generally considered around average at them, though his work at third was graded the weakest and his work at first the strongest.
Solano could be a good fit for a platoon role given his right-handed bat has fared well against left-handed pitchers, something that MLBTR's Steve Adams recently highlighted. Solano has hit .289/.342/.397 against righties over the past four seasons but has crushed lefties to a .321/.363/.461 line. That split largely continued last year, even though he was less productive overall. He hit .301/.348/.422 with the platoon advantage but .277/.335/.369 without it.
For the Twins, they've seen some notable changes to their infield mix this offseason, though Carlos Correa and Jorge Polanco should still be in the middle. Gio Urshela was traded to the Angels, freeing up the hot corner for José Miranda after he saw significant time at first last year. Luis Arraez was traded to the Marlins while Miguel Sanó had his option declined. All of that has left left-hander Alex Kirilloff potentially the top option at first base. Since Solano fared well at first last year, he could perhaps platoon with Kirilloff some. In addition to the normal platoon strategy, it might make sense to monitor Kirilloff's workload given his nagging wrist injuries over the past few years.
The club also has a number of left-handed hitters in its outfield mix. Right-hander Byron Buxton will be in center, but the options for the corners include lefties Joey Gallo, Max Kepler, Nick Gordon, Trevor Larnach, Matt Wallner and Kirilloff. The club doesn't have a strict designated hitter and will likely be rotating those players through that slot, with Solano potentially spelling them against lefties from time to time as well. Solano's ability to play second could also allow him to give Polanco the occasional day off, though the club also has Kyle Farmer and Gordon available for that duty as well.
It's unknown what kind of salary Solano will earn, but it's unlikely to be a huge investment for this move that will add some depth and versatility to the team. They have a full 40-man roster and will need to make a corresponding move, though that will likely be moving one of Chris Paddack or Royce Lewis to the 60-day injured list, since both are expected to be out of action until at least midseason.
Image courtesy of USA Today Sports.