The Angels have acquired outfielder Randal Grichuk and first baseman C.J. Cron from the Rockies, according to MLB.com's Mark Feinsand (Twitter link).  Right-hander Jake Madden and left-hander Mason Albright will be headed to the Rockies.  The Angels have officially announced the deal, adding that they will also receive some cash considerations in return.  Bill Shaikin of the Los Angeles Times reports that infielder Kevin Padlo has been designated for assignment and Taylor Ward has been shifted to the 60-day injured list to create some space on the Angels' roster.
The four-player swap is the latest move in what has been already been a busy month for an Angels team determined to contend.  With Shohei Ohtani possibly departing in free agency after the season, the Angels are desperate to make the playoffs, and have added Lucas Giolito, Reynaldo Lopez, Eduardo Escobar, and Mike Moustakas in other trades to address roster needs.
Tonight's trade also brings a pair of familiar faces back to Anaheim.  Cron was selected 17th overall by the Angels in the 2011 draft, and he spent his first four Major League seasons with the club.  The Halos had back-to-back picks in the first round of the 2009 draft and notably picked Grichuk 24th (one selection ahead of Mike Trout), but Grichuk never saw any MLB action for Anaheim, as he was dealt to the Cardinals as part of the November 2013 trade that brought David Freese to the Angels.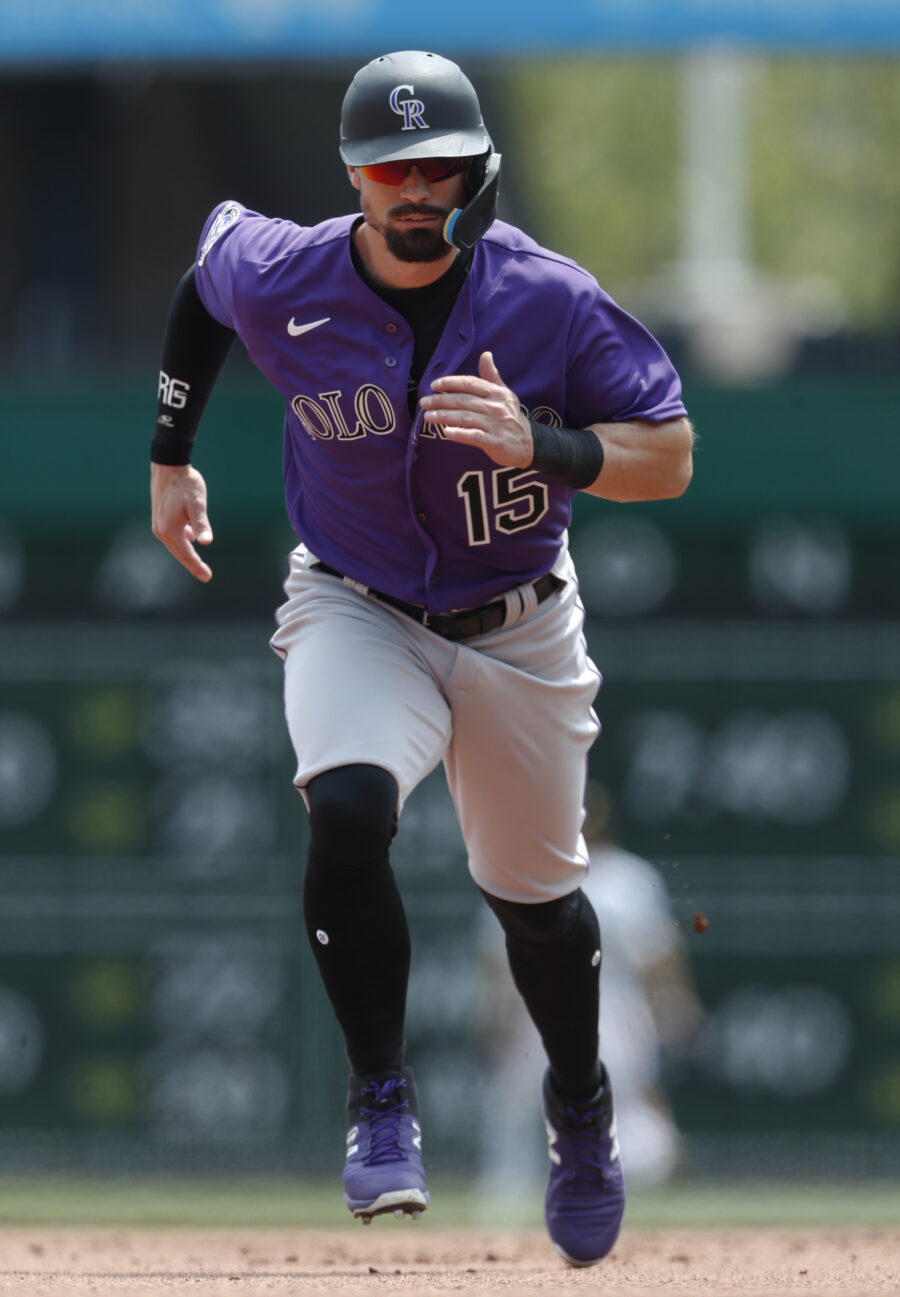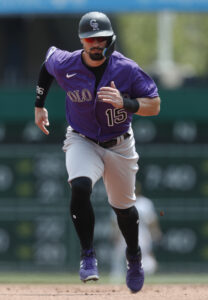 Colorado's tendency to try and retain players it particularly likes in free agency has created some doubt about obvious trade candidates in the past, but on paper, Grichuk and Cron both looked like clear candidates to be moved prior to Tuesday's deadline.  Grichuk is in the last year of the original five-year, $53MM extension he signed with the Blue Jays back in 2019, and about $3.11MM remains in owed salary before the end of the season.  Cron is in the final year of his own extension with the Rockies, and has roughly $2.42MM still owed in 2023 salary.
Jon Heyman of the New York Post reports that the cash considerations from the Rockies amount to $2MM, thus putting approximately $3.53MM extra onto the Angels' books.  This puts Los Angeles a bit further over the $233MM luxury tax threshold, as the Halos look poised to pay the tax for the first time since 2004 (the first year of Arte Moreno's ownership).  The actual dollar value of a first-time tax penalty is pretty minor, but it does underscore the Angels' commitment to finally ending their string of losing seasons and non-playoff baseball.
This desire to win has been hampered by a number of significant injuries up and down the roster, so in a sense the Angels have had to be aggressive just in order to patch holes.  Grichuk has experience at all three outfield positions, but figures to mostly play left field in place of Ward, whose season is probably over after he suffered facial fractures after a scary hit-by-pitch incident in Saturday's game.  In the best-case scenario, Ward is able to fully recover and get back to the lineup by late September, just in time to be available for what the Halos hope will be some playoff baseball.
Once Mike Trout returns from his hamate surgery and Jo Adell returns from his oblique strain, the Angels might even have an outfield surplus, considering that Ohtani has the DH spot locked up.  Still, that's a problem Los Angeles will happily face down the road if it means their lineup is finally back at something resembling full strength.
Grichuk is enjoying one of his best seasons at the plate, hitting .308/.365/.498 with eight homers over 263 plate appearances after missing most of April recovering from offseason surgery for a sports hernia.  Turning 32 years old in a couple of weeks, Grichuk's career hasn't lived up to his first-round potential, as his propensity for strikeouts and an inconsistent overall offensive profile has limited his production.  From 2019-22, Grichuk had only a 90 wRC+ over 1942 PA and totaled 1.8 fWAR, with a sub-replacement -0.2 mark in 2022.
It's far from certain that Grichuk has turned a corner, as his .367 BABIP and some significant home/road splits are warning signs that some regression is inevitable once Grichuk is out of Coors Field.  That said, at a relatively low acquisition cost and a pressing need for offense, it is a risk the Angels are willing to take.
Cron figures to step right in as a regular first baseman, possibly solidifying a position that has been a revolving door all season in Anaheim.  It remains to be seen how the rest of the field might shake out once the injured players start returning, but for now, Moustakas will probably take most of the time at third base while Escobar plays second.  Zach Neto will presumably remain the regular shortstop unless he also needs to visit the IL after missing a few games with back soreness.  Brandon Drury might be back from the 10-day IL within the next week, further bolstering the infield ranks and maybe moving Cron into a part-time role.
Cron has himself been dealing with a bad back, both within the last week and in the form of a trip to the injured list earlier this season that cost hm about six weeks of action.  The 33-year-old has hit .260/.304/.476 with 11 homers in 224 PA, and Cron's 93 wRC+ puts him on pace for his first below-average offensive season since 2017 (his final year with the Angels).
However, Cron has been hitting much better over the last month, with a .319/.347/.565 slash line in his first 72 PA since his IL stint.  His three seasons at Coors Field led to some pretty drastic home/road splits, and the Angels will have to hope that he can both hit outside of the thin air and remain healthy enough to play first base, since Ohtani's presence removes the safety net of the DH spot.
MLB Pipeline and Baseball America had something of a split opinion on Madden's potential, as while Pipeline ranked the right-hander as the eighth-best prospect in the Angels' farm system, BA rated him only 21st.  Madden was a fourth-round pick for the Halos in 2022 and was getting his first taste of pro ball this season, with a 5.46 ERA over 64 1/3 innings for the Angels' A-ball affiliate.  His 12.9% walk rate underlines the issues that Baseball America's scouting report had with his control and command, yet Madden's big fastball can hit 98mph and his slider also looks like an above-average pitch.  A Tommy John surgery limited Madden's experience late in high school and in junior college, but Pipeline in particular likes his upside once the 21-year-old gets more experience on the mound.
Albright fell just inside the Angels' top 30 rankings from Pipeline (28th) and Baseball America (29th), and the 20-year-old southpaw has posted a 3.62 ERA, 25.7% strikeout rate, and 6.0% walk rate over 79 2/3 innings with A-level Island Empire.  A 12th-round pick for Los Angeles in 2021, Albright's numbers have improved after a mechanical change, so some interesting upside exists if he continues to thrive after altering the arm action on his delivery.  Pipeline puts a 50-grade on all four of Albright's pitches, but while he doesn't have a signature plus pitch, he can throw everything in his arsenal for strikes.
In short, the Rockies have now brought two new young arms into the organization, as Colorado continues its ever-lasting search for pitchers who can thrive at Coors Field.  The 2023 season in particular has only underlined that need, as the Rox have been crushed by rotation injuries ever since Spring Training, leaving the team struggling just to find another healthy pitchers to eat innings.  While the Rockies were seen as longshots to contend anyway, the team's 41-64 record has put them at the bottom of the National League standings.
Photo courtesy of USA Today Sports Images