The Braves announced that they have acquired right-hander Pierce Johnson from the Rockies, sending pitching prospects Victor Vodnik and Tanner Gordon the other way. Left-hander Lucas Luetge was designated for assignment to open a spot on the 40-man roster for Johnson.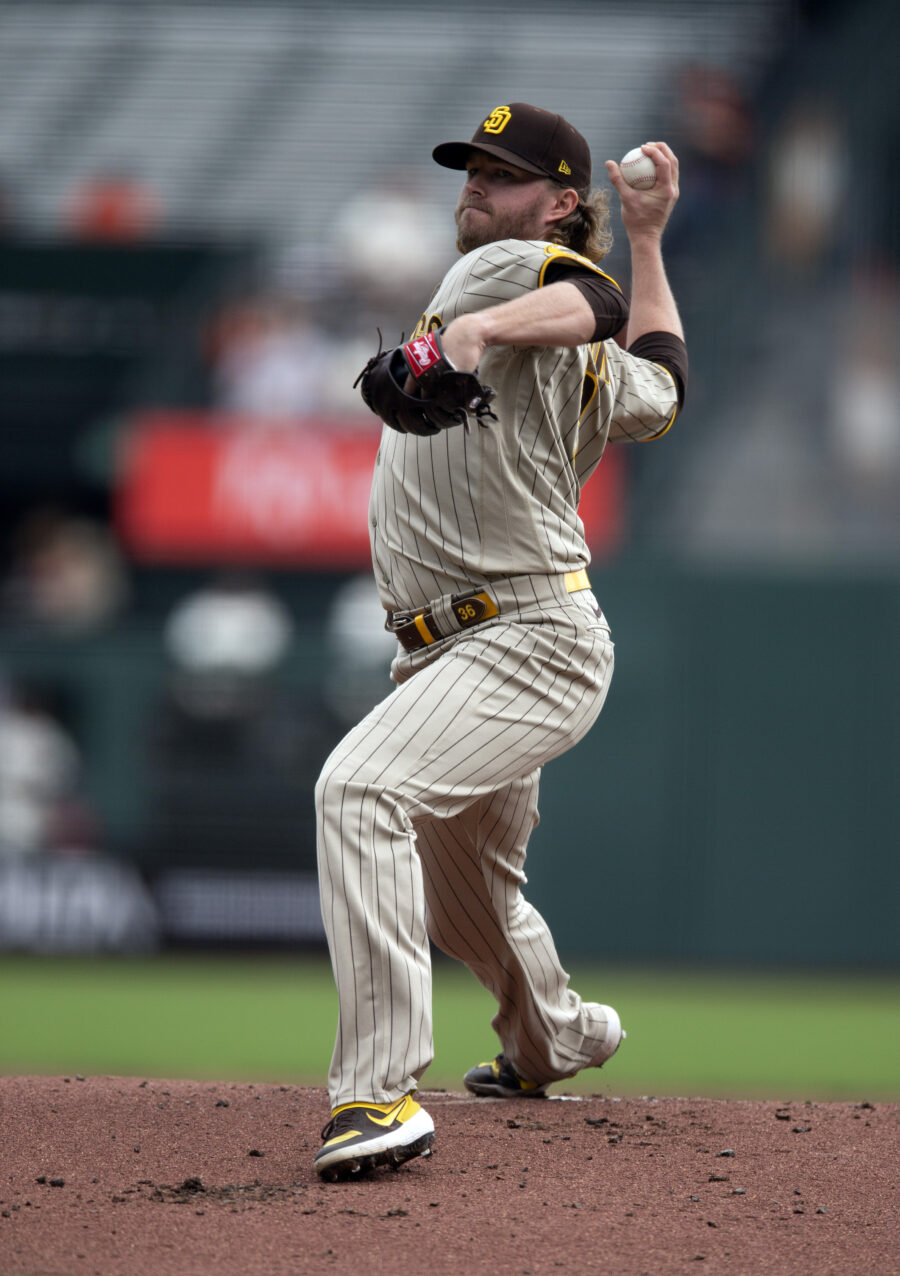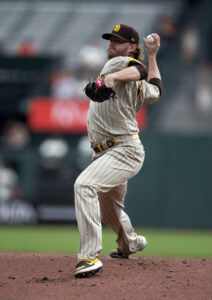 Johnson, 32, signed a one-year, $5MM deal with the Rockies in the offseason. He was coming off a strong three-year stretch with the Padres wherein he made 102 appearances with a 3.39 earned run average and 32.2% strikeout rate. His 11.3% walk rate was on the high side but it was a good performance overall.
When Daniel Bard opened this year on the injured list, that opened the door for Johnson to take the closer's role in Denver. Unfortunately, he didn't have ideal results in that role. He had an ERA of 7.50 in early June when the club removed him from the closer position. He's fared much better since that time, posting a 3.60 ERA in 15 innings, striking out 36.2% of opponents.
Johnson's ERA for the year is still high at 6.00 and he's still issuing walks at a high rate. But he's had improved results recently and has been able to work around those free passes in the past. Pitching for the Rockies might have played a role in his results as well, as his 16.7% rate of fly balls turning into home runs is far higher than any previous season in his career. Perhaps he'll be able to put his rough patch from earlier this year behind him, something that the decision makers in Atlanta clearly believe is possible.
Atlanta doesn't explicitly need bullpen upgrades, as their relievers have a collective 3.50 ERA that's second only to the Yankees among big league clubs. But with a lead of 11.5 games in the National League East, they're as close to a lock for the postseason as any club in the majors, making it sensible to seek any and all upgrades for the playoffs.
The right-hander signed with the Padres after a stint in Japan with the Hanshin Tigers. Players coming from overseas leagues generally get language in their contracts that allows them to circumvent the normal service time rules. That's why Johnson was able to become a free agent this past offseason despite having between three and four years of service time. He'll finish this year with between four and five years of service but will be ticketed for free agency again at season's end.
The Rockies have generally been one of the most reluctant clubs when it comes to trading away established big league players at the deadline. In recent years, they've given extensions to players like Bard and C.J. Cron at times when outside observers expected them to be dealt. Neither Trevor Story nor Jon Gray were moved as impending free agents, leaving the club to settle for a compensatory draft pick after Story rejected a qualifying offer and signed with the Red Sox, while Gray's departure left them completely empty-handed.
That seems to have been a symptom of the organization having a belief that their true talent has been stronger than the results, but their 39-60 record has them in last place in the National League this year. With the club now poised to finish below .500 for a fifth straight season, it seems they are opening up to do a bit more selling this time around, with manager Bud Black recently hinting as much. That means Johnson could be the first of many similar moves for the club, who could potentially move players like Cron, Randal Grichuk, Jurickson Profar, Brad Hand and others.
For now, they've already added a couple of young arms to their system. Vodnik, 23, was selected by Atlanta in the 14th round of the 2018 draft. He split last year between Double-A and Triple-A, posting a combined 2.34 ERA in 34 2/3 relief innings. He struck out 31.5% of batters but walked 12.8%. He's been back in Double-A this year with a 3.10 ERA, 32.6% strikeout rate and 14.5% walk rate through 40 2/3 innings. He's currently listed as Atlanta's #17 prospect at Baseball America.
Gordon, 25, was a sixth-round pick in 2019. He's been working as a starter in the minors, posting a 4.64 ERA last year, mostly in Double-A. He has a 5.86 ERA this year between Double-A and Triple-A, though a 51.9% strand rate is probably inflating that. He's struck out 20.5% of opponents while walking just 6.8% and has a 4.25 FIP. Both of these young pitchers will be eligible for selection in the upcoming Rule 5 draft if not added to Colorado's 40-man roster.
In addition to parting with those prospects, the club is bumping Luetge from the roster. This is the second time he's been designated for assignment this year, but the first one resulted in the southpaw accepting an outright assignment and getting his contract selected again. He had an awful 10.24 ERA prior to his first DFA but threw two scoreless innings since getting added back to the roster. Nonetheless, he now finds himself in DFA limbo yet again.
Atlanta will now have a week to trade him or pass him through waivers. Since he has more than three years of service time, he could reject another outright assignment and elect free agency. But since he has less than five years of service time, doing so would mean forfeiting what remains of his $1.5MM salary for this year. It's possible that the same sequence of events happens as after his last DFA, with Luetge clearing waivers and accepting an outright to Triple-A. But perhaps someone takes a chance on his past results, as he had an ERA under 2.75 in each of the two previous seasons with the Yankees.
Mark Feinsand of MLB.com (Twitter links) reported the details before the official announcement.
Image courtesy of USA Today Sports.