The Marlins announced the acquisition of first baseman Josh Bell from the Guardians. Cleveland agreed to take on the contract of infielder Jean Segura — whom they intend to release — while acquiring infield prospect Kahlil Watson.
It's an out-of-the-blue swap that continues a surprisingly active day for the Marlins. Miami shipped out pitching prospect Jake Eder to install Jake Burger at the hot corner. That apparently set the stage for them to move on from Segura, whose two-year free agent contract didn't work at all as the club had envisioned.
That was a means of adding offense at one corner infield spot. They'll hope for the same across the diamond, as they swapped in Bell for Garrett Cooper. Miami dealt their incumbent first baseman to the Padres for starting pitcher Ryan Weathers.
The series of moves results in a buy-low flier on Bell. As with Segura, he signed an ill-fated two-year free agent deal last offseason. The Guardians guaranteed the switch-hitter a two-year, $33MM pact. He can opt out of the deal at the end of the first season. It's all but a given he'll elect to play out the contract given the way in which his time in Cleveland transpired.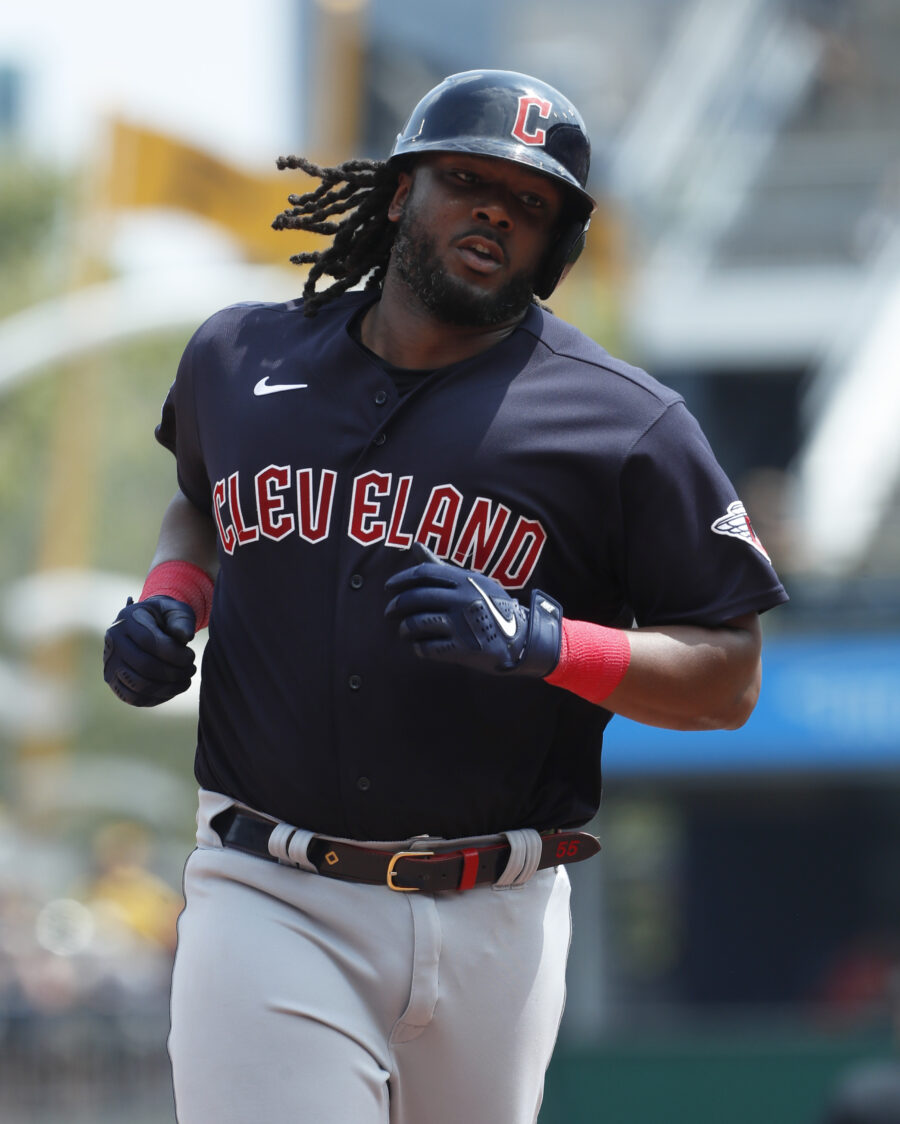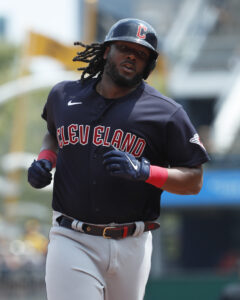 Bell is hitting .233/.318/.383 over 393 trips to the plate. His 10.9% walk percentage and 20.6% strikeout rate are both solid, but his batted ball results are middling. Bell has managed just 11 home runs and a .272 batting average on balls in play. As has been an issue throughout his career, he's had a tough time elevating the ball. Bell is putting the ball on the ground at a lofty 48.5% clip, an obviously suboptimal number for a player whose game is built around power.
Still, the high grounder tallies are nothing new. He's had plenty of success in spite of a propensity for low-angle contact. He combined for a .264/.355/.448 line in more than 1200 plate appearances between 2021-22. At his best, he's a middle-of-the-order caliber bat. Miami will obviously hope for a return to form in a new environment.
Miami general manager Kim Ng and her staff clearly believe there's more untapped potential remaining for Bell than with Segura. The Fish had signed the longtime second baseman to a two-year, $17MM pact with a plan to bump him to third base. It was a risk defensively that hasn't paid off, as the veteran received well below-average marks for his 720 1/3 innings at the hot corner.
More concerning, Segura didn't bring anything approaching his previous offensive form. He's long been a slightly above-average hitter, combining double-digit homer power with excellent contact skills. This was his worst offensive season, however, as he managed only a .219/.277/.279 showing through 326 plate appearances as a Marlin.
Segura's underlying offensive marks aren't that far off those of previous seasons. His 38.8% hard contact rate is a near match for last year's mark. That's also true of his 6.7% walk percentage and 14.4% strikeout rate. Segura's results simply weren't up to par and the Fish elected to move on.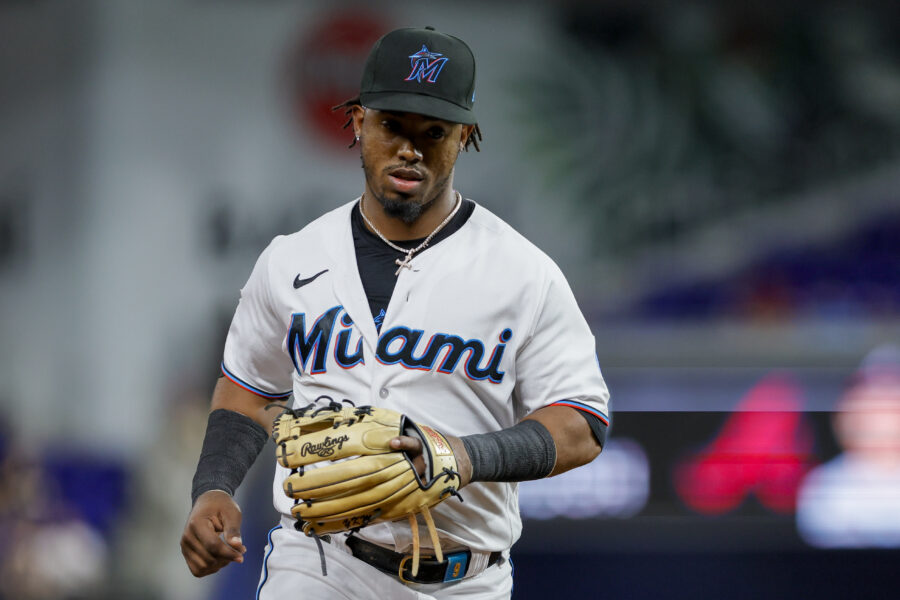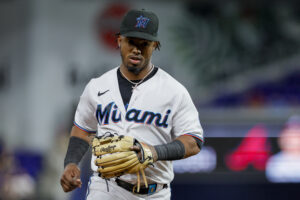 Given that Cleveland is immediately releasing Segura, his inclusion in the trade is strictly a financial measure. Bell is making $16.5MM this season and next. Segura is making $6.5MM this year and $8.5MM next season, as well as a $2MM buyout on a 2025 option. Bell is owed roughly $5.41MM through season's end; Segura will make $2.13MM down the stretch. Miami takes on roughly $3.28MM this year and $6MM beyond this season to upgrade from Segura to Bell.
Segura will go unclaimed on release waivers in the next couple days. The Guardians will pay out almost all of his remaining contract. Once he clears waivers and becomes a free agent, Segura will be free to choose his next employer. That signing team would only pay him the prorated portion of the league minimum for whatever time he spends on a big league roster over the next season and a half.
In addition to the financial relief, the Guardians are buying low on a one-time top prospect. Watson, a 20-year-old infielder, was the 16th overall pick in the 2021 draft. The high school product was widely regarded as a top five to ten player in the class on talent, only dropping to the middle of the first round because of a lofty bonus demand.
His first two full seasons in pro ball haven't gone as anticipated. Watson struck out in nearly 36% of his plate appearances in Low-A a year ago, hitting .231/.296/.395 over 83 games. He also missed some time last season on a team-imposed disciplinary absence after a confrontation with an umpire, as Eric Longenhagen of FanGraphs wrote in his write-up of Miami's farm system.
Watson still ranked in the upper third of the Marlins' top 30 prospects at both FanGraphs and Baseball America, though he's no longer seen as a top 100 talent around the league. He's hitting .206/.337/.362 over 243 trips to the plate in High-A this year. He's connected on seven homers, walked at an elite 14.4% clip and stolen 14 bases. Yet he's still striking out an alarming rate — 28% of the time. There's clearly plenty of variability in Watson's profile, but he has huge bat speed and the chance to stick at a middle infield position. It's an upside play for Cleveland at a much lower cost than would've been required to pry him away 12 to 18 months ago.
Craig Mish of SportsGrid first reported the Marlins were acquiring Bell. Jeff Passan of ESPN reported the Guardians were receiving Segura and Watson.  Zack Meisel of the Athletic reported the Guardians planned to release Segura.
Images courtesy of USA Today Sports.